Come celebrate Independence Day (well, July 3, actually) with a Zoom pub quiz, organized by the Wiesbaden/Mainz chapter of Democrats Abroad Germany! Put your knowledge of US history to the test.
Event open to everyone in DA, though keep in mind that the event will take place at a Europe-friendly time. BYOB.
(Please ignore the event's physical location! It is an online event.)
Admission is free and open to all DA members, not just those in Germany. Please do consider donating 5 EUR to Democrats Abroad Germany to show your support. The best way to do it is via bank transfer. Here are the bank details:
Account name: Democrats Abroad Germany
IBAN: DE04 5405 0220 0140 2702 99
BIC: MALADE51KLK
WHEN
July 03, 2021 at 8pm
rsvp
---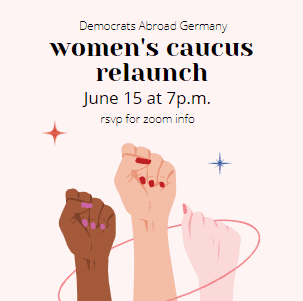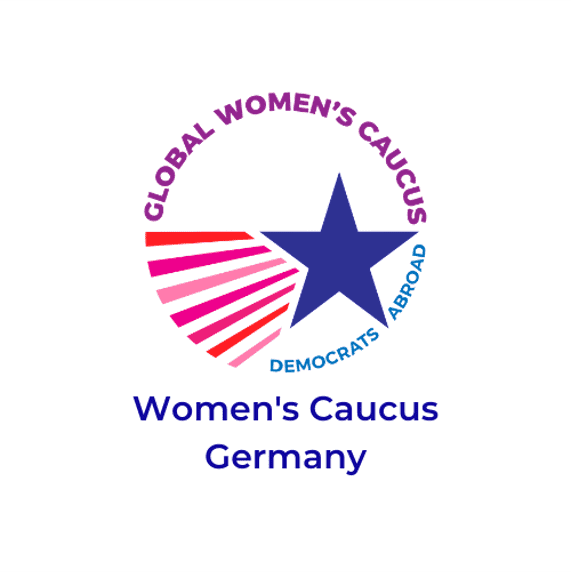 DA Germany is excited to relaunch the DAG Women's Caucus and invites you to the 2021 virtual kick-off event on June 15th at 7:00 p.m. Don't miss this opportunity to participate in the DAG Women's Caucus development planning and to be a part of the team to achieve our Caucus' overarching goal to mobilize voters and be a strong voice on the issues that concern our members. 
You will also learn about the work of DA Global Women's Caucus which is active in groups in countries around the world advocating on issues of great concern for women - reproductive rights and justice, equal rights for women under the Constitution, violence against women, and more – and will discuss with us initiatives, events, and ideas for our members in Germany who wish to promote gender equality and empowerment of women around the world.
The meeting agenda and further information are on the DAG Event page. We will be meeting over zoom, so please RSVP to receive the link. 
We look forward to seeing you on June 15th at 7:00 p.m. to discuss moving forward with the DAG Women's Caucus and its role in protecting and achieving women's rights. 
WHEN
June 15, 2021 at 7pm
rsvp
---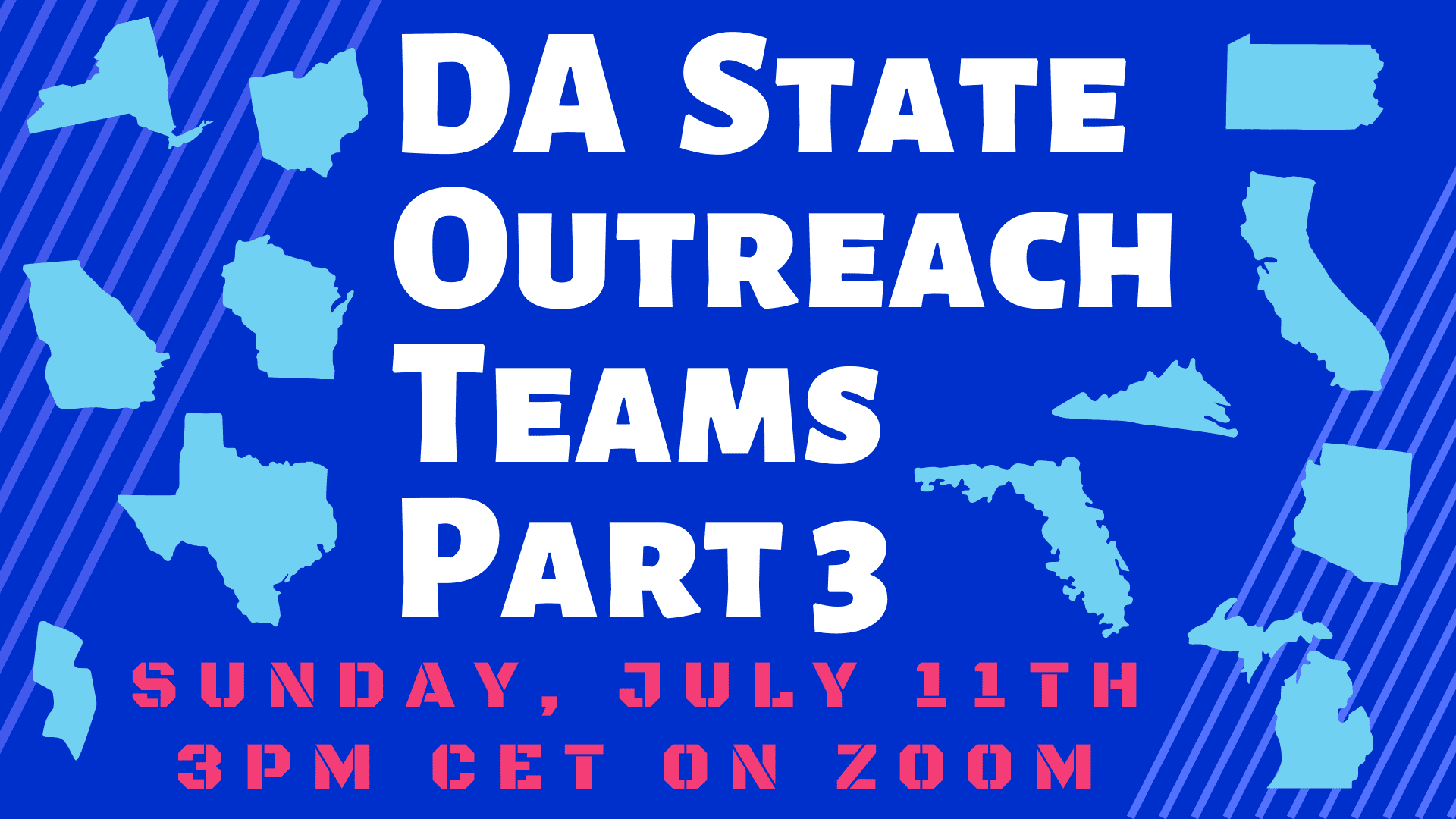 Join us for the third session of State Outreach Teams to find out how you can be a part of these Global Teams. Key State Outreach is a new addition to the Democrats Abroad network. Following the success of Texans Abroad, we now have groups forming around ten states:
With New York and California soon to follow!
On Sunday, July 11 at 3pm CEST/9am Eastern, we will sharing tips, strategies and information on all three of our State Outreach pillars:
-Voter Mobilization: educate and mobilize overseas voters; hold informational and community-building events; build coalitions with affinity groups on the ground.
-Ballot Protection: develop and deepen overseas voting expertise in conjunction with Vote From Abroad; build relationships with election officials and state legislatures.
-Legislation: coordinate with Global efforts to track bills being introduced to state legislatures; mobilize voters at home and abroad around relevant issues.
Each group chooses which of these pillars is most urgent and relative to their state. Come join the conversation!
This is the third of three State Outreach meetings. Missed the first two? You're still welcome to attend! A recording of the previous events and supporting materials can be made available.
Please RSVP for the Zoom link below.  Bring your friends, spread the word, and don't hesitate to get in touch with any questions.
Join us and help build a global community of activists working to get out, protect and defend the vote!
Democratically yours,
Teresa Ritterhoff, DAG GOTV Coordinator  [email protected]
Jennifer von Estorff, Texans Abroad EMEA Captain /DAG Secretary/ Vice-Chair Göttingen-Hannover [email protected]
WHEN
July 11, 2021 at 3pm
rsvp
---