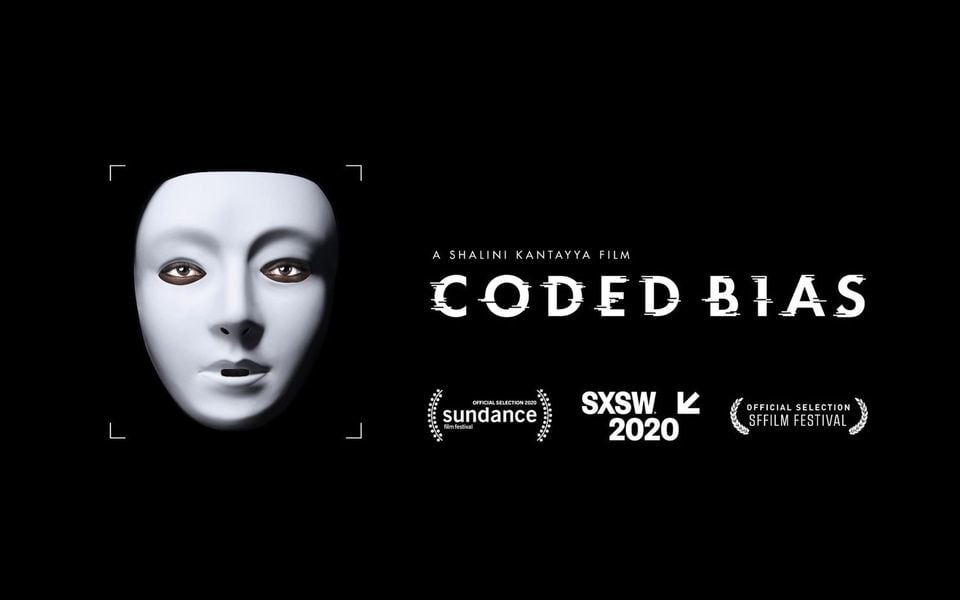 Join us for a live screening of Coded Bias on November 3rd at 7 pm CET, followed by a zoom Q&A with Director Shalini Kantayya.
Location: Empire Bio, Guldbergsgade 29F, 2200 Copenhagen N
Length of event: 7pm - 9 pm CET
Link for tickets: https://billet.empirebio.dk/billetter/26459/307099?org=141
About the film:
Modern society sits at the intersection of two crucial questions: What does it mean when artificial intelligence (AI) increasingly governs our liberties? And what are the consequences for the people AI is biased against? When MIT Media Lab researcher Joy Buolamwini discovers the most facial-recognition software does not accurately identify darker-skinned faces and the faces of women, she delves into an investigation of widespread bias in algorithms. As it turns out, artificial intelligence is not neutral, and women are leading the charge to ensure our civil rights are protected.
About the Director:
Filmmaker Shalini Kantayya´s Coded Bias premiered at the 2020 Sundance Film Festival. She directed for the National Geographic television series Breakthrough, Executive Produced by Ron Howard, broadcast globally in June 2017. Her debut, Catching the Sun, premiered at the LA Film Festival and was named a NY Times Critic's Pick. Catching the Sun was released globally on Netflix on Earth Day 2016 with Executive Producer Leonardo Di Caprio, and was nominated for the Environmental Media Association Award of the Best Documentary. Kantayya is a TED Fellow, a William J. Fullbright Scholar, and an Associate of the UC Berkley Graduate School of Journalism.
WHEN
November 03, 2021 at 7:00pm
rsvp
---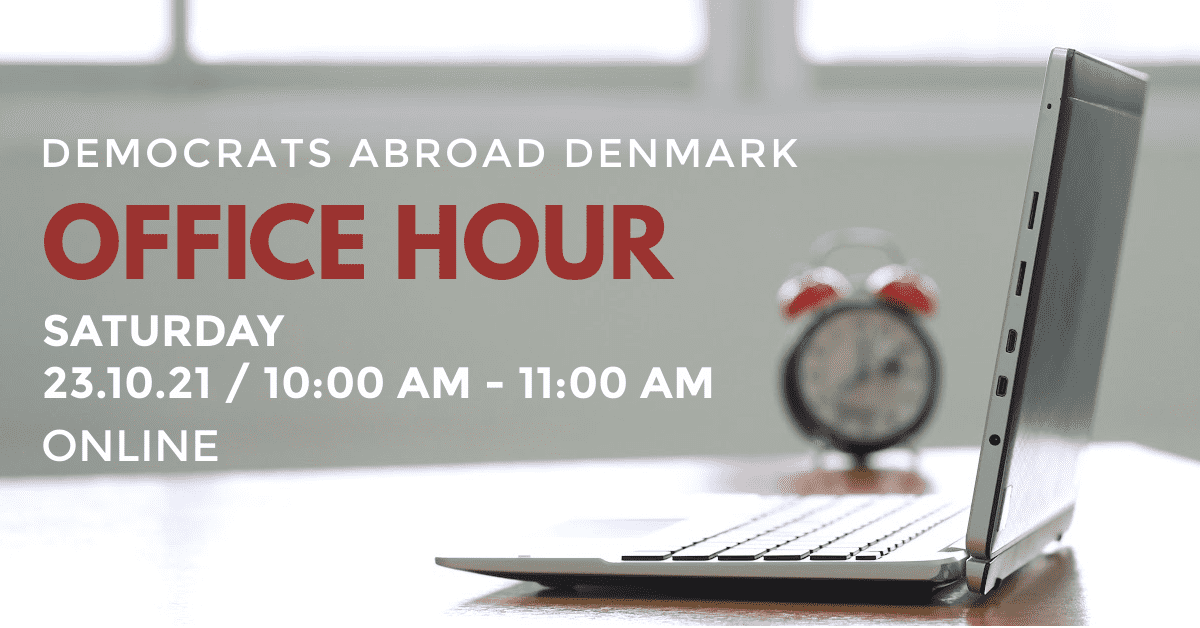 Do you have a question about DA Denmark? Would you like to get involved but don't know where to start?  Is there an idea or suggestion you have for an event? We're here to listen and help! This month DA Denmark will begin hosting a monthly "office hour" where a member of the DA Denmark Executive Committee will be waiting to answer all your questions. Stop by for a few minutes or stay for the entire hour.

Our first office hour will take place online on Saturday, October 23 from 10:00am - 11:00am. 
WHEN
October 23, 2021 at 10:00am
rsvp
---
Scroll down and click on the dates below to RSVP and get connection details and reminders.
Did you know every eligible American living abroad can vote in U.S. elections? 
Was the last place you or your parent lived in the US the state of Georgia?
If you are 18 on or before January 5th you are allowed to vote in the runoff election. 
Do you have questions about how to vote? Click the chat bubble at the bottom of this screen and we can help you find the answers. 
But we get it. Sometimes you just want to speak to live person. 
Join us Tuesday & Thursday (noon-4pm January 5th & 7th. All time are listed as U.S. Eastern time. Our volunteers and standing by LIVE on Zoom to help answers questions you have about voting from abroad and curing your ballot.

How is it done on Zoom? You'll come into the main room and be paired 1:1 with a volunteer into a breakout room to ensure privacy and that you can get all your questions answered. It couldn't be easier. 
More information: The easiest way to request your ballot is at VoteFromAbroad.org. It takes just a few minutes to complete and send in your form to the US state where you last lived. The website will guide you step by step. In most cases it's pretty simple. But if you're new to voting abroad, or if you haven't done it in a while, you may have additional questions. That's why we'll be here every Sunday until election day to help.
If you can't make the 'office hours', you can always email us at [email protected] or send in your question through our online help bubble, and a volunteer will get back to you.
Here is a handy website to convert the time zone to yours wherever you are in the world.
Zoom Connection Details:

Zoom Link: https://zoom.us/j/91090344003
Meeting number: 910 9034 4003
PassWord: Vote2020
Tuesday & Thursday: Noon-4pm (U.S. Eastern)
January 5th and 7th


---