For the fourth webinar, we welcome back Mr. Ignacio Pellicer and Mr. Pedro Heredia, from the law firm Pellicer and Heredia. This webinar will be held on February 9, 2022, at 7:30 PM CET on the topic of renters' rights and buying property in Spain.

To tailor these webinars to your needs, we ask that you send us any questions you might have ahead of time. We will pass them on to our speakers, so that they are aware of your concerns and can plan the talk accordingly.

Send your questions to [email protected] by Monday, February 7. 
If you would like a recording of the webinar but can't make this session go ahead and send in an RSVP. We will send a link to the video to all who sign up.
WHEN
February 09, 2022 at 7:30pm
rsvp
---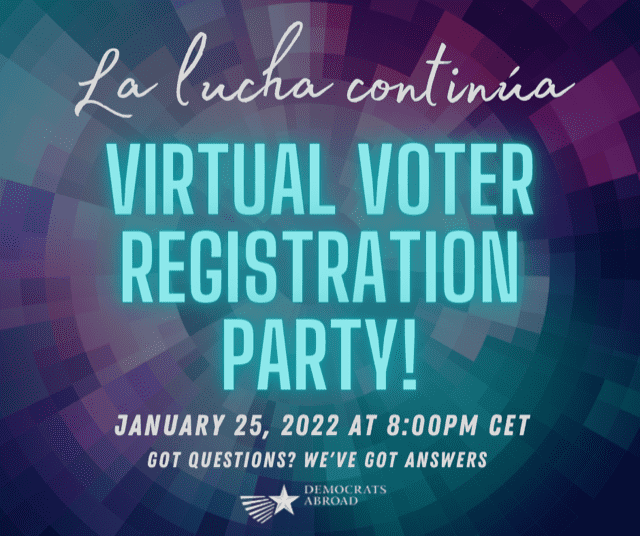 All adult US citizens living outside the US, including those who have never resided in the country, have the legal right to vote in federal as well as some state elections. However, you should re-register with your local election official at the beginning of each calendar year, as well as every time that you move, to ensure that your ballot will arrive in time to mail back and be counted. 
Most people have questions about this process, but never fear! Join us on Zoom and we will walk you through the application, clear up any doubts and help you to fill out and submit your Federal Postcard Application (FPCA) online - all with expert guidance from former DA Spain chair Jim Mercereau. 
Encourage your US citizen friends to take advantage of this opportunity. Democracy is on the ballot in 2022 and your vote matters! 
WHEN
January 25, 2022 at 8:00pm
rsvp
---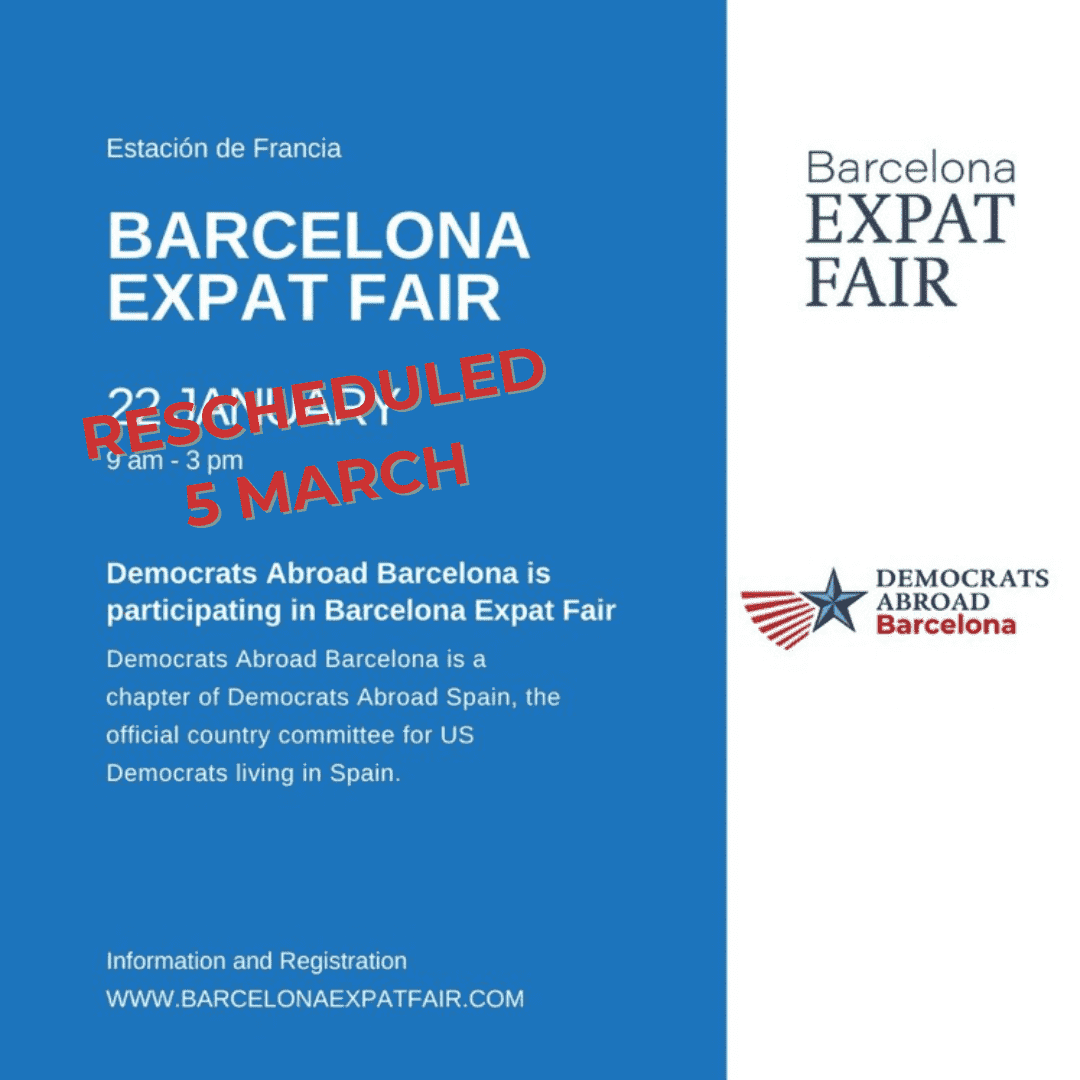 Did you know that US citizens living abroad are required by law to re-register every election year, as well as every time you move? We know that in the past, some states have not been strict about this requirement, and local election officials may have sent ballots to overseas voters regardless of whether or not they had re-registered. However, we also know that as of October 2021, nineteen states had enacted 33 new laws making it harder to vote (source: The Brennan Center for Justice). This year, we strongly recommend that all US citizens living overseas send in a Federal Postcard Application - better safe than sorry! 
Volunteers from Democrats Abroad and VoteFromAbroad.org will be at the Barcelona Expat Fair on March 5, ready to assist you as you register to vote in this important midterm election year. Bring your US driver's license or other state ID if you have it, or the last 4 digits of your social security number. We will walk you through every step of the process and make sure you are ready to vote in all primary, general and special elections in 2022. 
Be sure to click on the ticket link below to generate a FREE ticket allowing you to access the venue. Bring a friend! 
WHEN
March 05, 2022 at 9:00am
rsvp
---