Join us online for the DA Italy Annual General Meeting 2023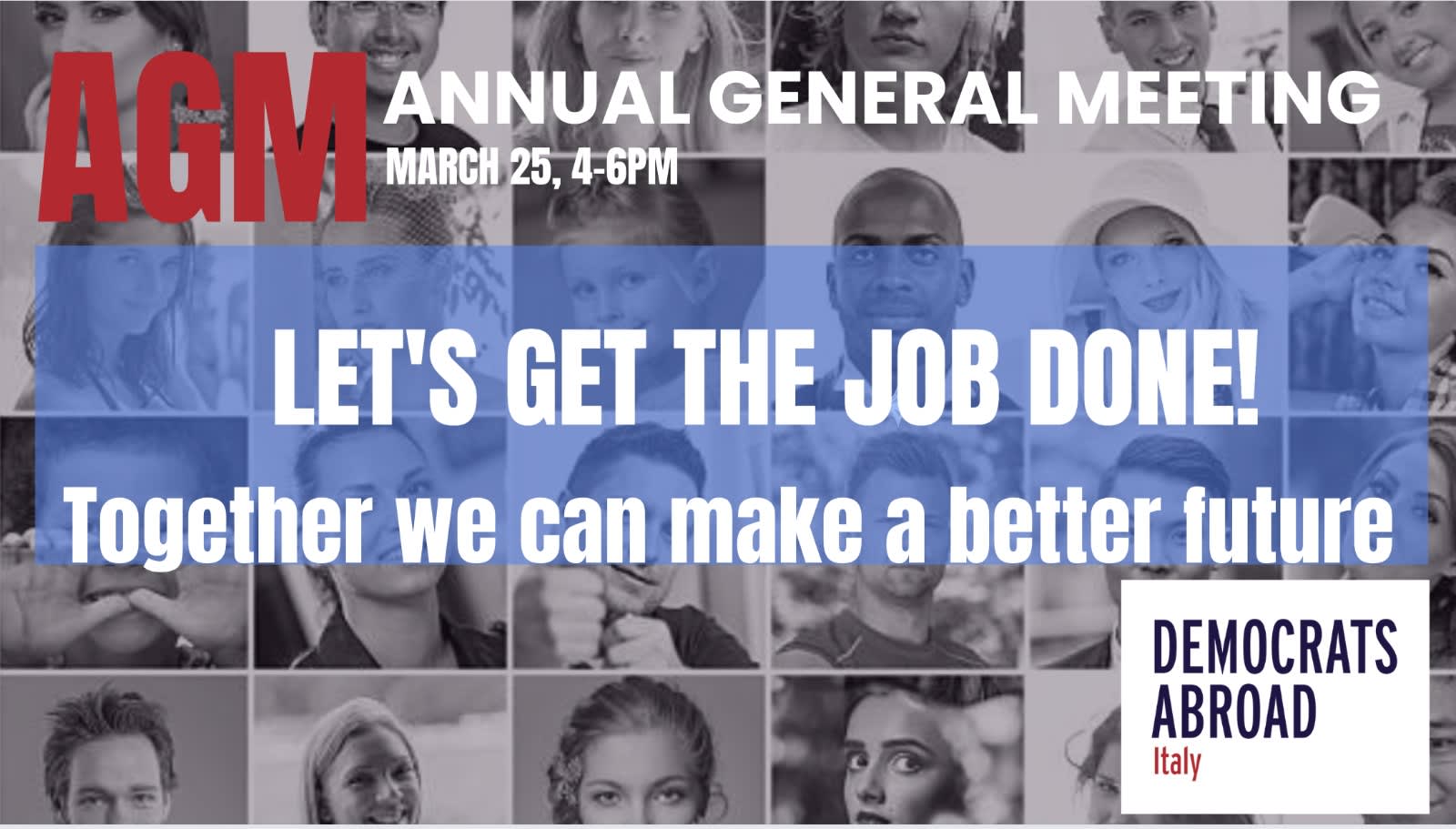 Agenda:
 Our guest speakers:
Candice Kerestan, Democrats Abroad International Chair
Jarryd Rauch, Democrats Abroad Executive Director
Italy Reports 2022:
Learn about our successes
Meet the new DAI leaders:
Results of the 2023 DAI leadership elections
Help plan our future together to prepare for 2024
Brainstorming session for events 2023-2024
Together we can get the job done!
WHEN
March 25, 2023 at 4:00pm
---
testing will delete right away
WHEN
February 18, 2024 at 12:00am
rsvp
---
In accordance with the Democrats Abroad Italy Bylaws, we will be holding our bi-annual elections for COUNTRY and CHAPTER officers at our Annual General Meeting (AGM) on March 14, 2021. The meeting will be held online.
We all have dreams for the future and here are some, beautifully expressed by our members.
But to make them come true we need to bolster our volunteer network in DA Italy, so we can get people to vote in state and mid-term elections and thus solidify the Biden-Harris administration and our Democratic Congress (!).

Let's not just dream but create a new reality. Your candidacy would be an enormous help!
Read more
---