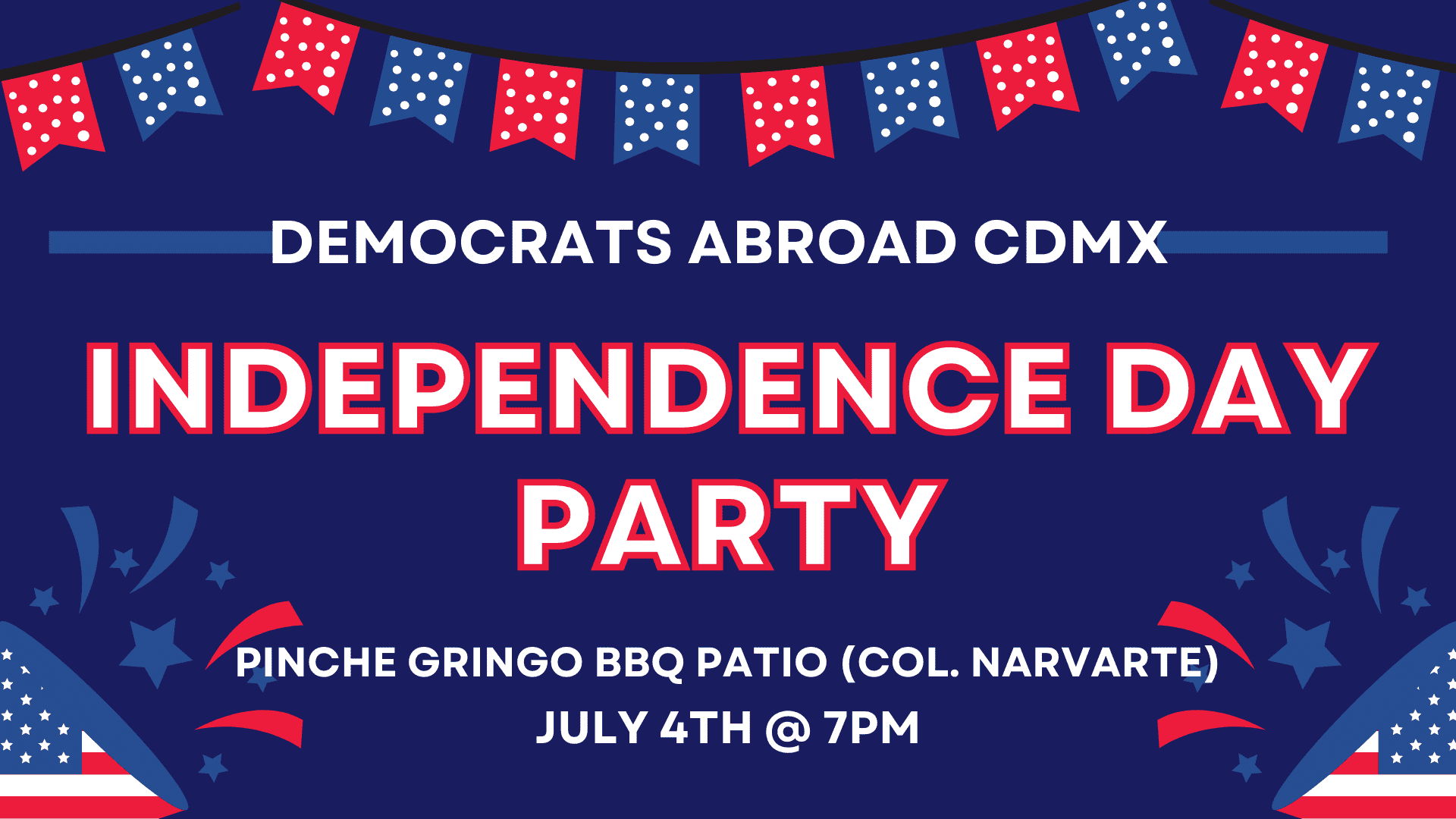 Come join us for some delicious BBQ to celebrate US Independence Day with friends new and old at Pinche Gringo BBQ Patio. There will be games, sparklers, and a raffle! And volunteers will also be helping people request their ballot and register to vote!! Best of all?! The event is pet friendly! 🐶
Note: For COVID precautions, this event will be held in the open-air but covered area of the restaurant.
--
Ven a comer una deliciosa BBQ con nosotros para celebrar el Día de la Independencia de EUA con nuevos y viejos amigos en Pinche Gringo BBQ Patio. ¡Habrá juegos, luces de bengala y una rifa! ¡¡También habrá voluntarios qué estarán ayudando a la gente a solicitar su boleta y registrarse para votar!! ¿Y lo mejor de todo? ¡Las mascotas son bienvenidas! 🐶
Nota: Por medidas sanitarias por COVID, el evento será en la zona al aire libre pero cubierta del restaurante.
WHEN
July 04, 2022 at 7:00pm
rsvp
---