Your invited ....
... to join us for Happy Hour at Trina Cantina's cool outdoor patio.  Hang out with fellow Dems & enjoy some munchies with great drinks.
July 12th @ 4:00 p.m. to 6:00 pm.
Trina Cantina is located at Stirling Dickinson #28 - free parking is available along both sides of the restaurant, and on Stirling Dickinson. 
Learn about ways you can volunteer here in SMA to help Get Out the Democratic Vote in November. These midterms are too important to sit out! Plus, you can enjoy the company of wonderful, like-minded people!
See you there!
WHEN
July 12, 2022 at 4:00pm
rsvp
---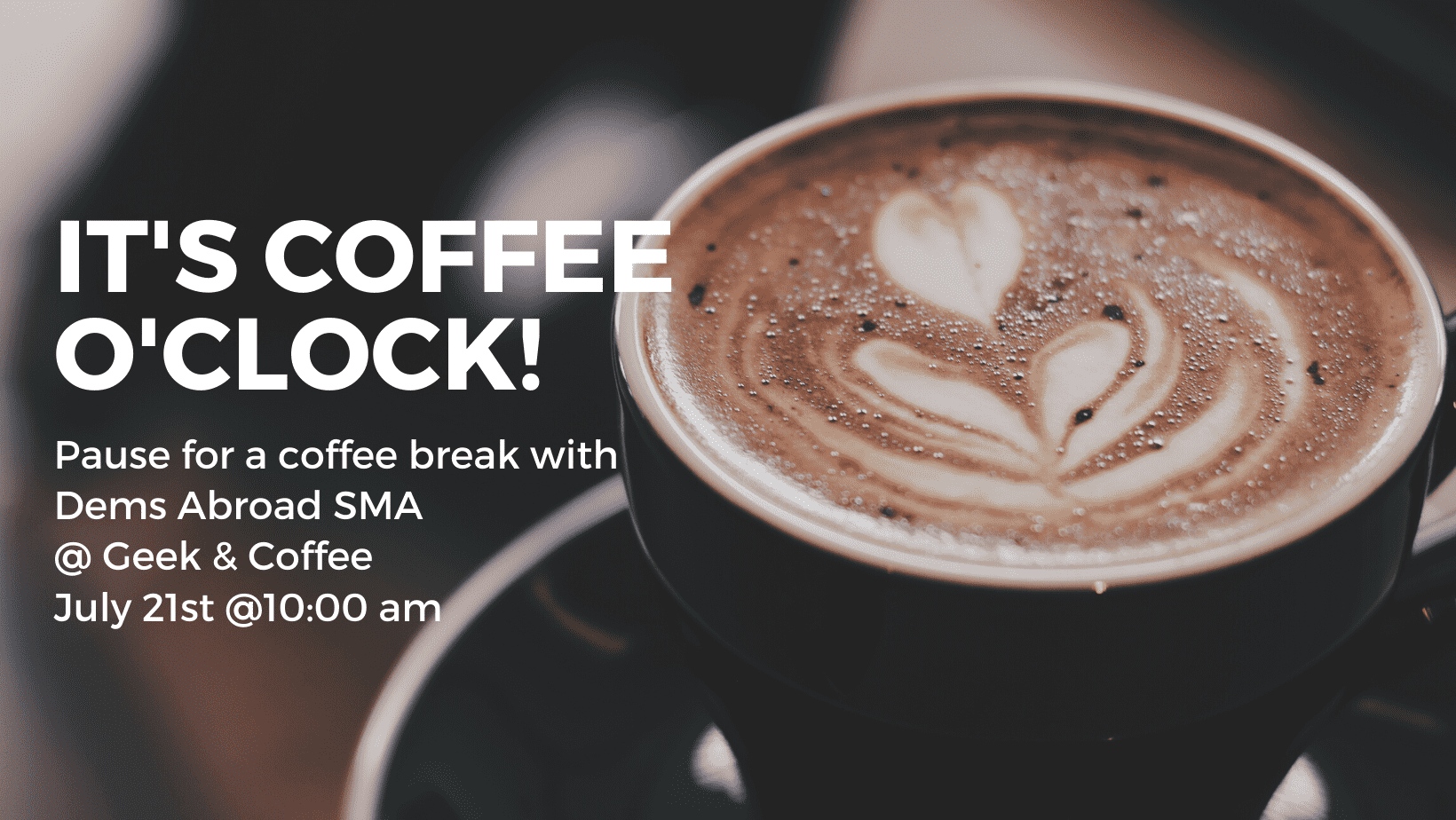 YOU'RE INVITED....
...to join us for our regular Democrats Abroad SMA's outdoor, chat and coffee mixer. 
We will be meeting at Geek & Coffee on July 21st at 10:00 a.m.
We will also have volunteers that can help you get your ballot requested for the November Midterms.
Geek & Coffee is located at the far end of Fabrica Aurora - free parking, great coffee and delicious nibbles, a huge outdoor space with their largest table reserved for us.
Find out what Democrats Abroad SMA is all about while enjoying Geek & Coffee's beautiful park-like setting. Bring a friend! 
WHEN
July 21, 2022 at 10:00am
rsvp
---
---