The Democrats Abroad Taxation Task Force (TTF) was formed to 1) research U.S. tax policy as it affects Americans living outside the U.S. and 2) consider, develop and execute initiatives aimed at enacting reforms that resolve adverse impacts.
We undertake research-based advocacy to describe the problems U.S. taxation causes Americans abroad and support our reform recommendations.  Our latest research on the tax filing and financial account reporting experience of Americans abroad was published in March 2019.  Click here to download the report.
Democrats Abroad has published a "laundry list" of tax code provisions that discriminate against Americans abroad - with accompanying reform recommendations on how to fix them.  The list is here.
We fear Congress is too divided to find remedies for each of the many and myriad tax problems we have identified.  But we are determined to demand it of them.
We are committed to Residency Based Taxation as a remedy, requiring little effort by Congress, that addresses the vast majority of the tax problems faced by Americans abroad.
Further, we will continue to promote:
the

 

elimination of FATCA reporting

 

for the accounts of Americans abroad,
the

 

repeal of the Windfall Elimination Provision,
an

 

exemption for American business owners abroad from the transition taxes

 

in the 2017 Tax Cuts and Jobs Act, and
a

 

citizenship remedy for "accidental Americans".
We support tax reforms that help reduce inequality, boost opportunity for all Americans and raise enough revenue, predominantly from those with the greatest ability to pay, to meet public needs.
Democrats Abroad Taxation Task Force
[email protected]
---
News
Please RSVP here for a quick webinar to assist you in contacting your House Democratic candidates to ask that they fill in the Americans abroad issue questionnaire. This webinar is optional, if you are confident enough in contacting your Democratic House candidate please proceed with the instructions here.
WHEN: Friday, September 23, 2022 View in your time zone
Time Zones
4:00am New York
9:00am London
10:00am Paris
5:00pm Japan
6:00pm Sydney
WHERE: Zoom call
RSVP below, and we will send you an email with access details.
Add event to calendar
read more
We need your help this week! Contact your House Democratic candidate to fill in the Americans abroad questionnaire before overseas absentee ballots go out this Saturday.
This action will only take *20 minutes* and will greatly help us advance our advocacy goals!

3 Steps:

1. Click here to see if your candidate has already answered the Americans abroad questionnaire.
If they've already answered the questionnaire, then you're done! But if they're still missing, carry on to Step 2.
2. Find your Democratic House candidate's e-mail
Click here and use the ballot look-up tool to search for the last address you lived at in the U.S. (if you've never lived in the U.S., use the last address your American parent(s) lived).
Click through to view the ballot for the November 8 election and scroll down to view your Democratic candidate for "U.S. House". Click on their name, and it'll take you to the candidate's info page - on the right side you'll see the info box and at the bottom of it will be their contact section which will look like this:

Click through to the

campaign

website (NOT the official website, if they're an incumbent House rep) and search on the page for the email address (note, not all campaigns have an email address, many will have a contact form on their website, you will contact them using this if you can't find their email address). If their website doesn't have their email, check their social media about or contact pages - sometimes they list their contact details there.
3. Email your Democratic candidate
Note: you may not find an email address on the candidate's website so you may have to contact the candidate using their contact form on their website. If this happens, please email 

[email protected]

to let us know which candidate you contacted so we keep track of who has contacted whom.
Copy and paste and customize the following email:
To: Candidate's email
Cc: [email protected] (this is very important, don't forget to cc us so that we know that you contacted your candidate! This helps us track who contacted whom.)

Dear [Candidate's first and last name],
My name is [your name], I am a proud [your state-district] voter living in [city and country you live in].
Would you please answer this Democrats Abroad questionnaire before the voter registration deadline on October 11? Here's the link: http://www.democratsabroad.org/housequestionnaire
Democrats Abroad will then publish your answers on democratsabroad.org/2022_midterms You can see a number of answers from incumbent and non-incumbent candidates already published on the website. Although voting for stateside Americans isn't until November, voting from abroad has already started. So the sooner your response is received, the sooner this will help you get more overseas absentee votes for your race.
Americans abroad issues are non-controversial and bi-partisan, so answering the questionnaire won't take any time at all and is an easy win-win!
Please let me know if you have any additional questions. I look forward to seeing your answers published on the Democrats Abroad website.
Thanks,
[Your name]
If you do not receive a reply in 24 hours, send a follow up email asking if they received your email or if there's another email address you should contact (which will only take 1-2 minutes of your time):
If the campaign or candidate requests additional information or wants to do a call with you about the questionnaire but you're not confident in doing this in cc in 

[email protected]

 and say that someone in Democrats Abroad will reply.
If you receive any reply, please forward it to 

[email protected]

so Democrats Abroad knows how the candidate's campaign responded to your request.
Don't be afraid to message them on all their social media platforms to ask if they saw your email too - candidates are very busy and get hundreds of emails a day so this helps bump your email up to the top of their inbox.
If you'd like to participate in the campaign but you're struggling or not sure how to follow the steps, we'll be offering a drop-in webinar this Friday at 10am Paris time to help advise how to find contact details, send the email, respond to answers from campaigns, and anything else related to contacting candidates to answer the candidate questionnaire. Be sure to click here to RSVP and join us for this additional help.
That's it! Thank you so much for helping us with this very important work. If you have any questions on this tiny action, please email us at [email protected].
Feel free to share this website page with anyone you think is interested in helping elect more Democrats and wants to fix the tax problems for Americans abroad!
read more
See all posts
---
Upcoming Events
Sunday, October 02, 2022 at 01:00 PM Tokyo Time
Are you interested in helping to get out the vote? Democrats Abroad - Japan is looking for 2 volunteers to come to National Supermarket-Azabu in Hiro-o, Tokyo and connect with US voters by asking if they have registered to vote and have requested their ballot. If they have not, to also help them to get registered through the VoteFromAbroad.org homepage and/or answer any questions they might have regarding voting from Japan. Don't worry if you haven't done something like this before. On the day a veteran VoteFromAbroad staff will give a short 15-minute orientation on the does & don't of asking patrons of National Azabu if they are US voters, etc. If this date doesn't work for you, don't worry. We are planning to do this event every Saturday (11am-1pm) and Sunday (1-3pm) in the month of September and October. 
Contact: DA-Japan Vice Chair, Matthew Axvig ([email protected]) for other Saturdays and Sundays.

You can find a map for the location through this url:
http://www.national-azabu.com/stores_guide/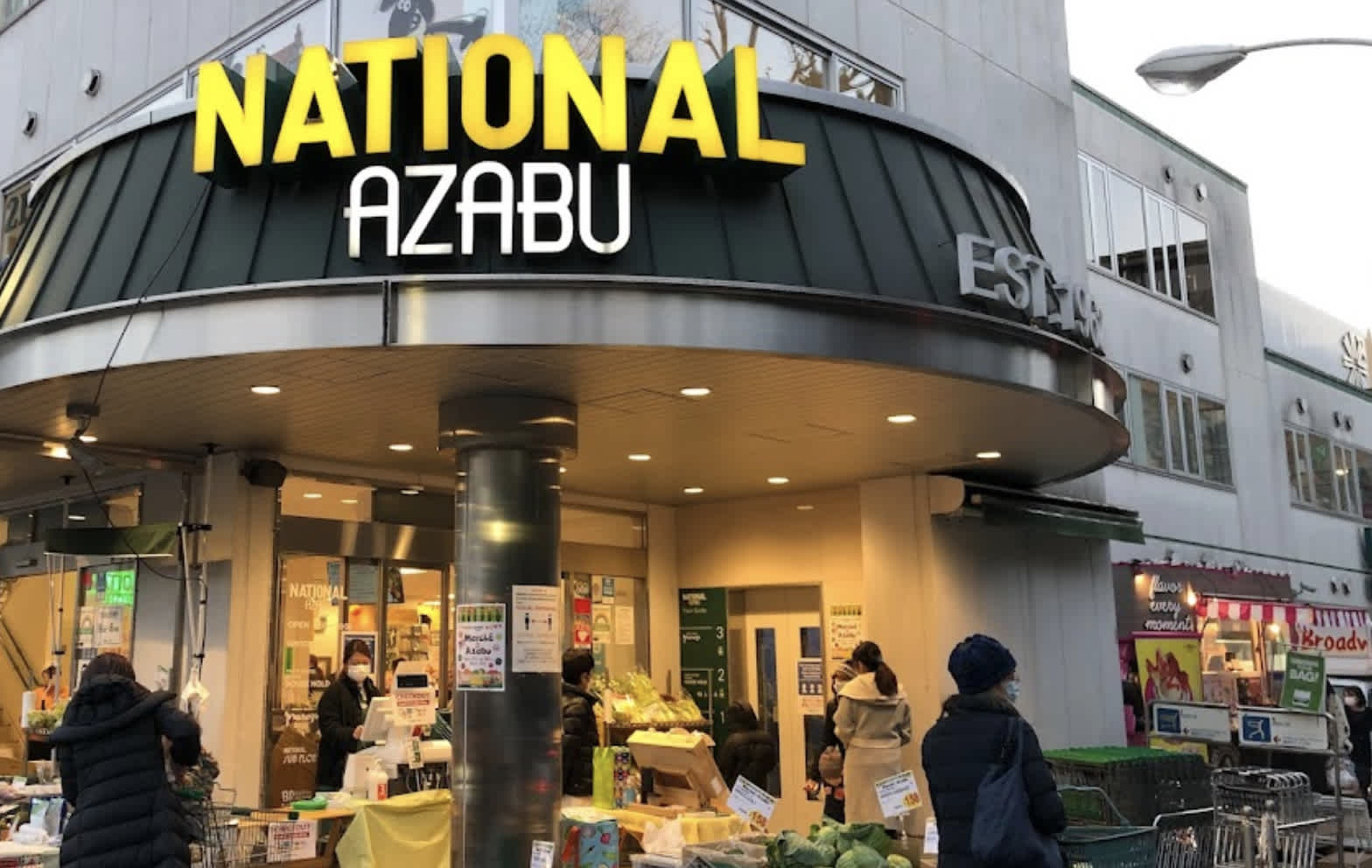 Sunday, October 02, 2022 at 09:00 AM Time
Rigi
in Arth, Switzerland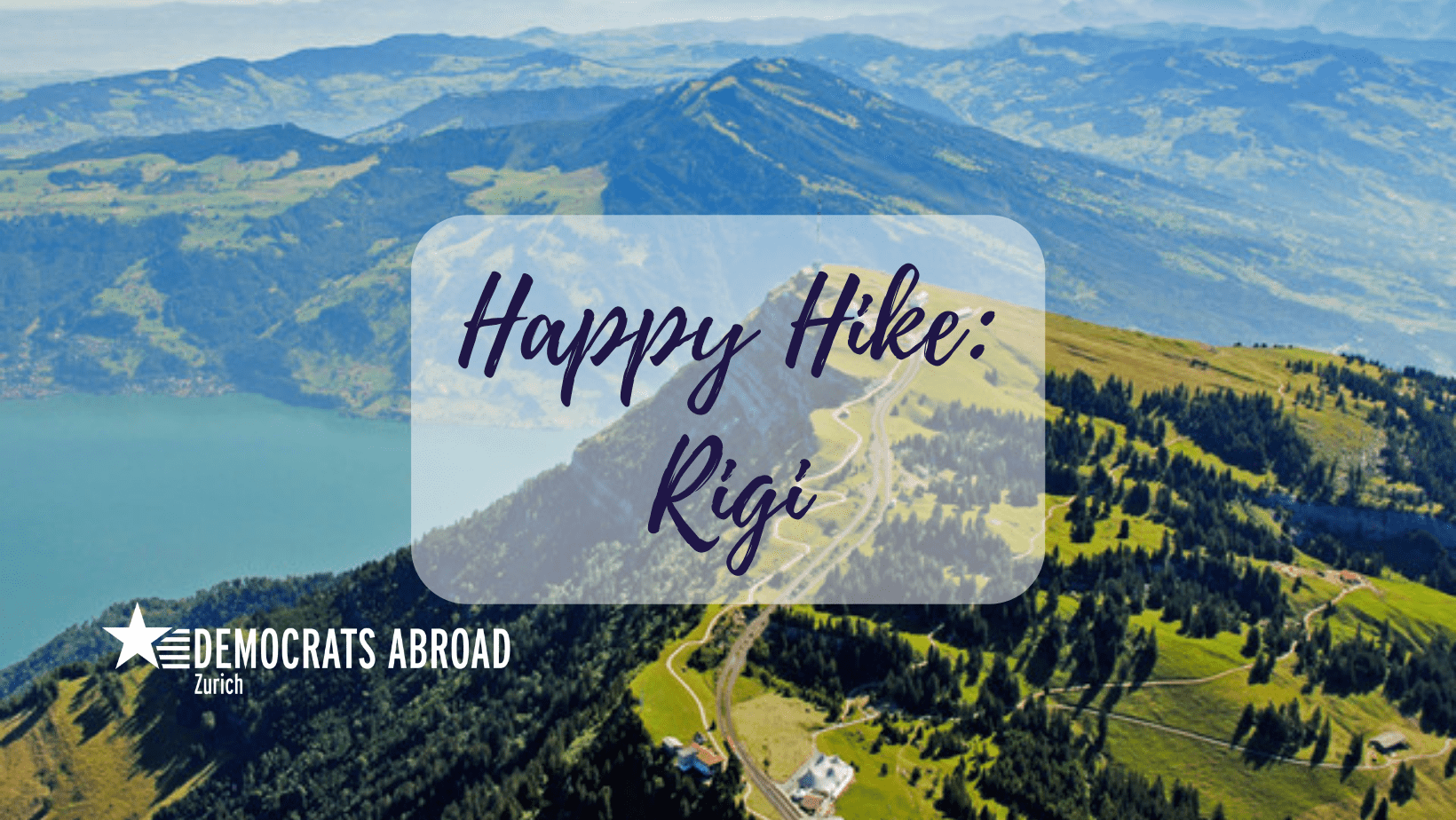 CANCELLED!!!
 
Join us November 5 for a special Fondue Edition of Happy Hikes!
Join DA Zurich for a special Rigi edition of Happy Hikes. We will plan the meeting locations and update accordingly depending on the RSVPs, but this is more likely to be a day trip. Approximate times are provided.
Given the logistics involved, RSVPs are required. We will contact you with specific information as the date approaches.
---