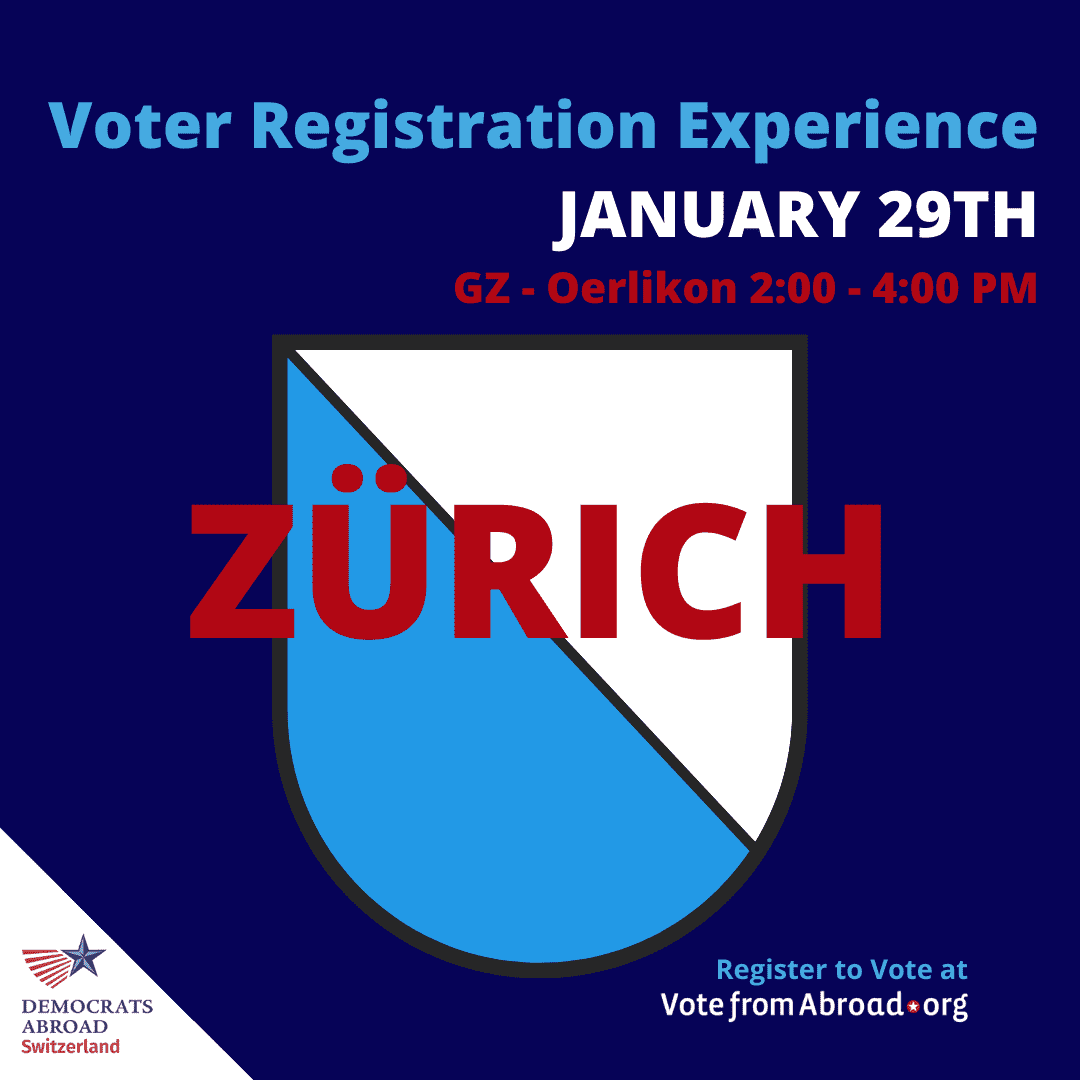 Americans living abroad secured the right to vote with the passing of the Overseas Citizens Voting Rights Act in 1976. Now, with the Freedom to Vote: John Lewis Act blocked by all 50 Republican Senators joined by Democrats Manchin and Sinema, our right to free and fair elections is in jeopardy. Our democracy is at risk.
The 2022 Midterms is the most consequential midterm election of our lifetime and we all must register to vote and request our ballot.
Züri volunteers will be on-hand to help eligible Americans register and request their ballot. We will talk about ways to reach more Americans via Vote From Abroad, our local communities and special events. Materials and information to vote from abroad will also be distributed. We're working on voter registration events throughout the canton including schools, concerts and cafe's so train to be ready to help with future registration efforts.
2G certificate required.
---
WHEN
January 29, 2022 at 2:00pm - 4pm Zurich Time
WHERE
GZ Oerlikon - Zürcher Gemeinschaftszentren
Gubelstrasse 10 2nd Floor
Tram 14 to Salersteig
Zurich 8050
Switzerland
Google map and directions
Do you like this post?