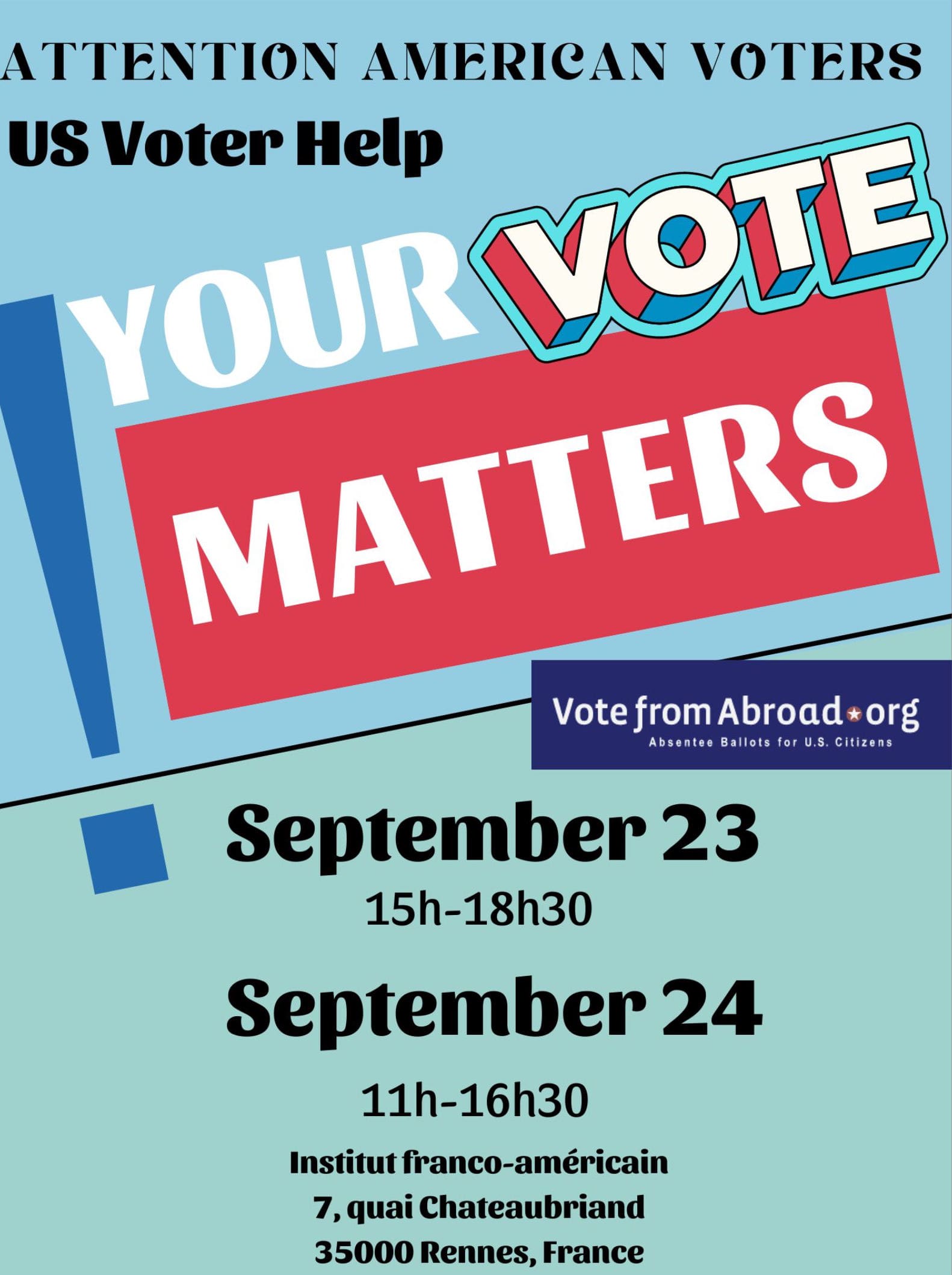 Need help registering to vote or requesting your ballot? We'll be at the Institut franco-américain on Friday September 23 from 3:00 pm-6:30 pm. 
VotefromAbroad.org Get your ballot in time for 2022 midterm elections in the US! Drop by the Institut franco-américain in Rennes and voter assistance volunteers will be on hand to help you request a ballot, get registered, and help you make sure your vote gets counted.
Or you can go to VotefromAbroad.org — just answer the questions to fill out your overseas voter ballot request/voter registration form (the FPCA) and follow directions return it to your local election officials. Deadlines are approaching fast - do it now!
Can't come by but have a voter question or need help? Email [email protected] -- or use the chat bubble at www.VoteFromAbroad.org!
All voter assistance is offered to US citizens abroad on a non-partisan basis. Tell your friends! Happy voting!
WHEN
September 23, 2022 at 3:00pm - 6:30pm Paris Time
Do you like this post?