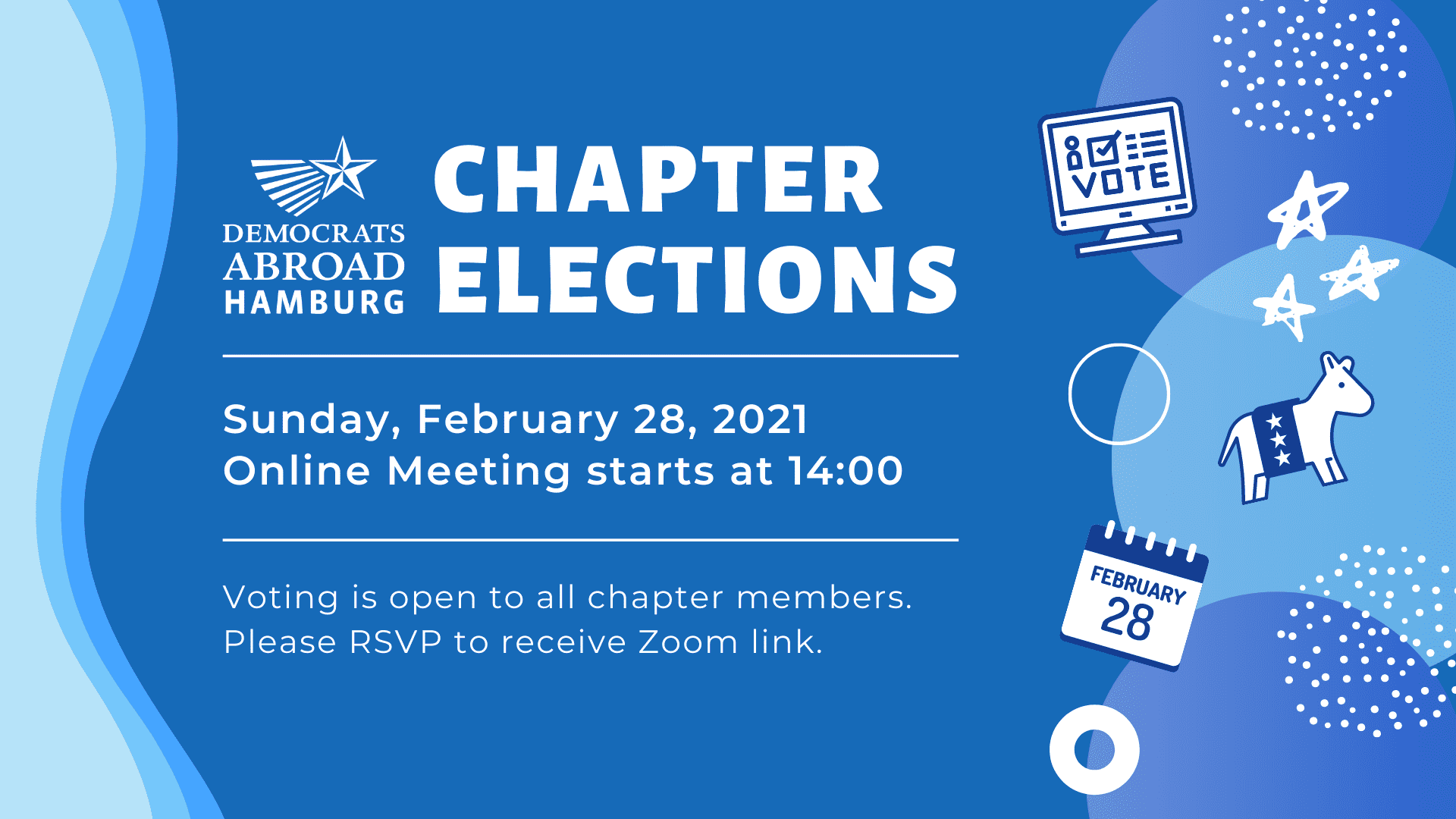 Democrats Abroad Hamburg will elect its next local leadership team! This team will lead our chapter through the 2022 midterms.
Date: Sunday, February 28, 2021
Meeting Start Time: 14:00
Election Start Time: 14:30
The following positions will be elected:
In order to facilitate neutral elections, DA Germany has initiated a Chapter Nominations and Election Committee (CNEC). Any interested persons who would like to run for either of these positions, should contact this committee at [email protected].
Voting is open to all members of the Hamburg Chapter. You must be present at the meeting to vote.
RSVP TO PARTICIPATE
Please RSVP below to participate in this online election meeting. After RSVPing you will receive the participation link (Zoom).
If you do not immediately receive a confirmation email with the Zoom link, contact [email protected] ASAP.
INTERESTED IN RUNNING?
Find out more about the positions, how the election works, and all the other details.
Learn more about being a candidate at one of the upcoming Information Sessions for Potential Candidates (not required):
WHEN
February 28, 2021 at 2:00pm - 6pm EMEA/Berlin Time
CONTACT
Vincienzo Cabrera · · +49 152 3457 6890
Who's RSVPing
Do you like this post?