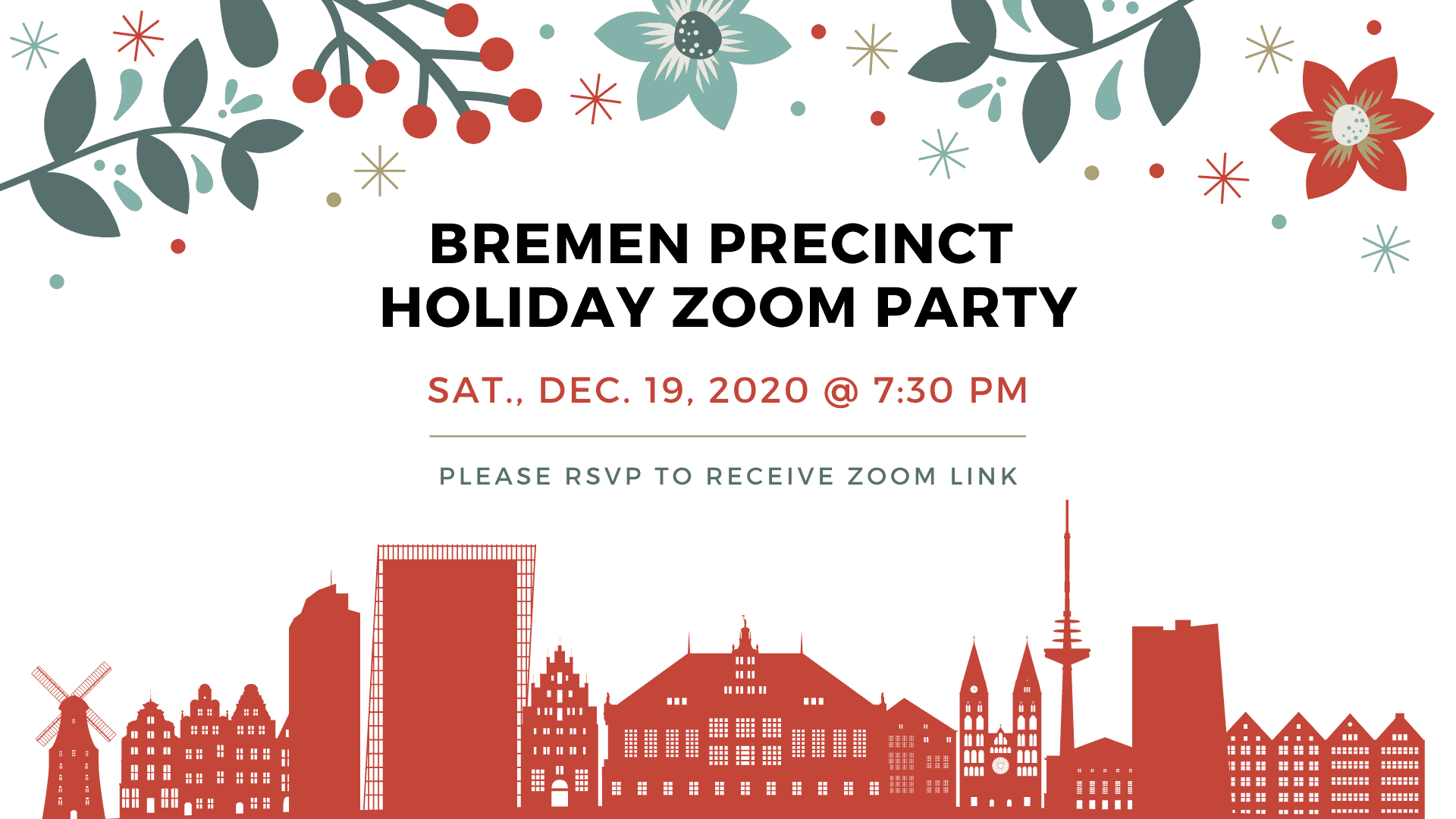 Moin, moin! The holiday season is upon us and not even COVID-19 can steal the continuing shine of a Biden-Harris White House victory – let's celebrate! Join us for our Bremen Precinct Holiday Zoom Party on Saturday, December 19 at 7:30pm for festive fun and games, including a scavenger hunt, pub quiz and DIY cocktails. If you've got an ugly sweater, we can't stop you from wearing it!
All are welcome. Please RSVP.
WHEN
December 19, 2020 at 7:30pm - 9:30pm EMEA/Berlin Time
Who's RSVPing
Do you like this post?