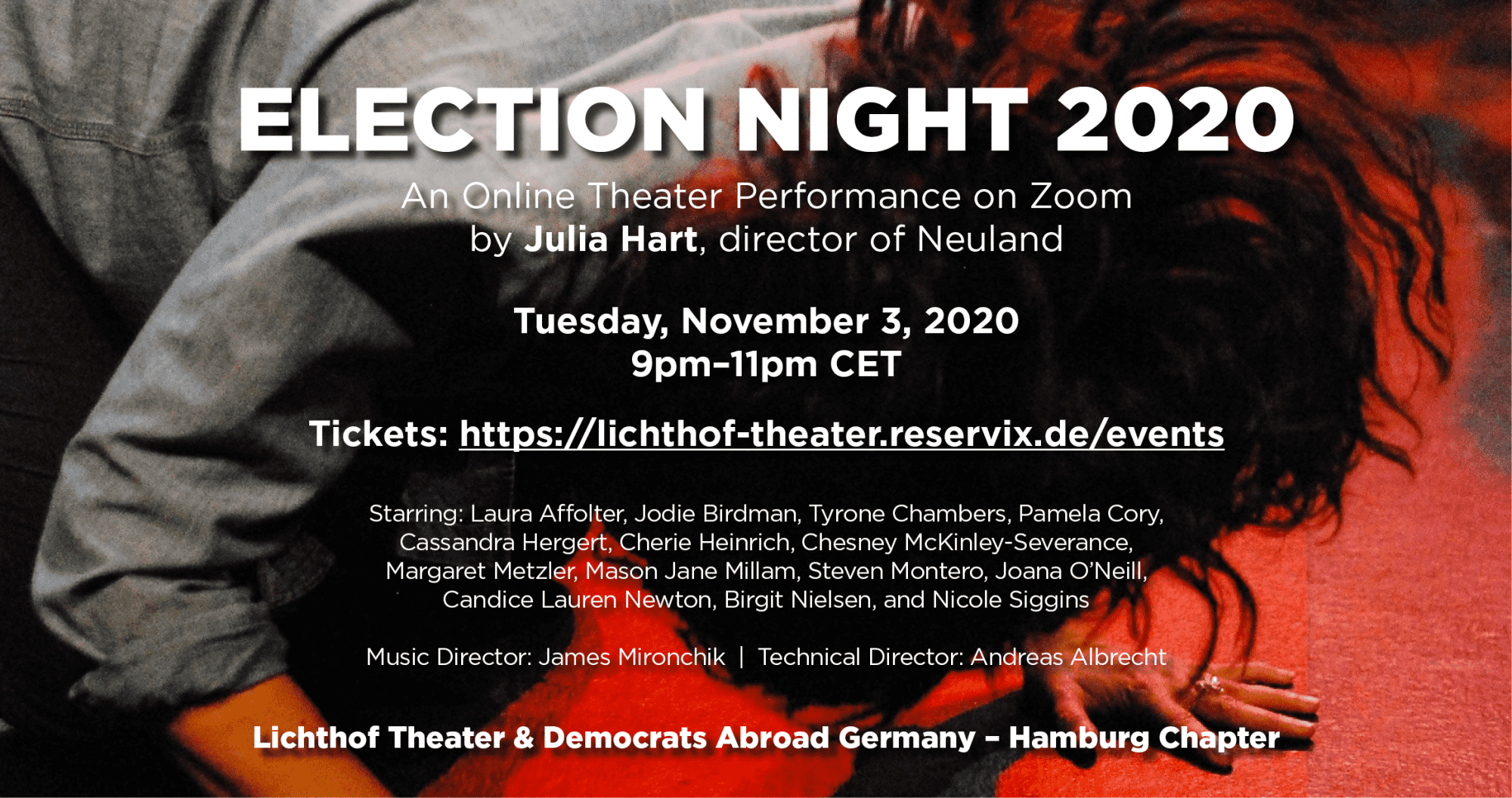 Join us on Zoom on Election Night to watch "Election Night 2020 – A Digital Party," a live theater performance by Julia Hart, director of the play Neuland and starring members of the DA Germany Hamburg Chapter.
After the 2016, Julia Hart created Neuland (Uncharted Territory), a theater performance created in response to the election of Donald Trump, based on the collected true stories of American women's reactions to the results of that election. Election Night 2020 is a sequel of sorts to Neuland, with new stories and perspectives from Americans from even more diverse backgrounds and genders reflecting on the events of the last four years.

-----

It's not a typical Election Night, but in the United States it is traditional to host an Election Night Party at home or at a bar. How else could we spend this night waiting for our fate to be sealed? American director Julia Hart and a cast of US citizens invite you to spend Election Night with them on Zoom.
"Election Night" is all at once a performance, Election Night party, and a trip through time. With a mix of personal stories, scenes, and songs Julia Hart and her ensemble of Americans abroad reflect the most significant moments, impressions, and feelings from the last four years while the latest election results and forecasts come together.
WHEN
November 03, 2020 at 9pm - 11pm Berlin Time
Who's RSVPing
Do you like this post?