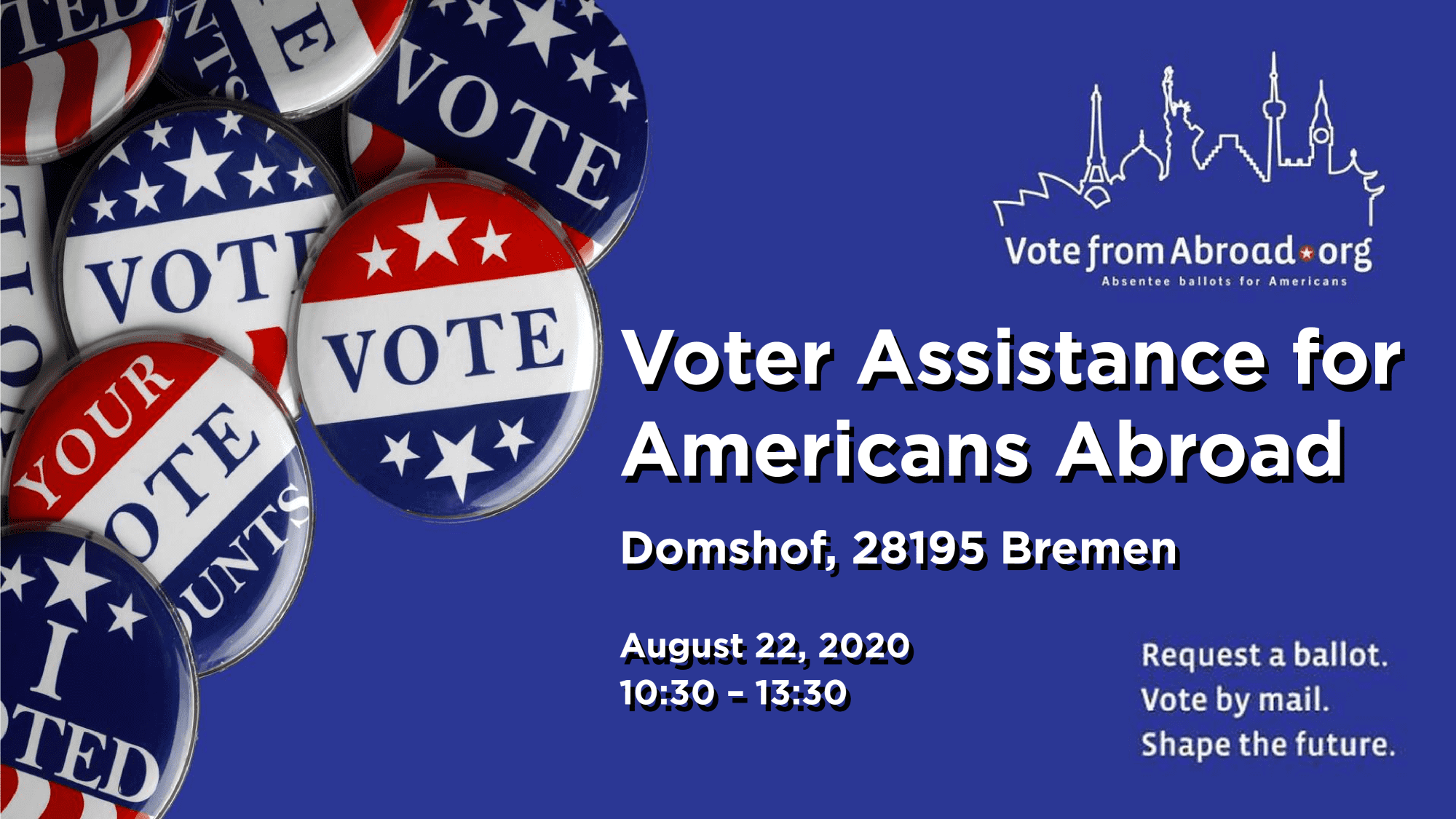 Are you an American living in the Bremen area and have questions about your absentee ballot? Or do you know an American in the area? Drop by our information table outside the Wochenmarkt at the Domshof for answers and tips, or pick up information to take on your way. We'd love to see you there!
WHEN
August 22, 2020 at 10:30am - 1:30pm Berlin Time
Do you like this post?