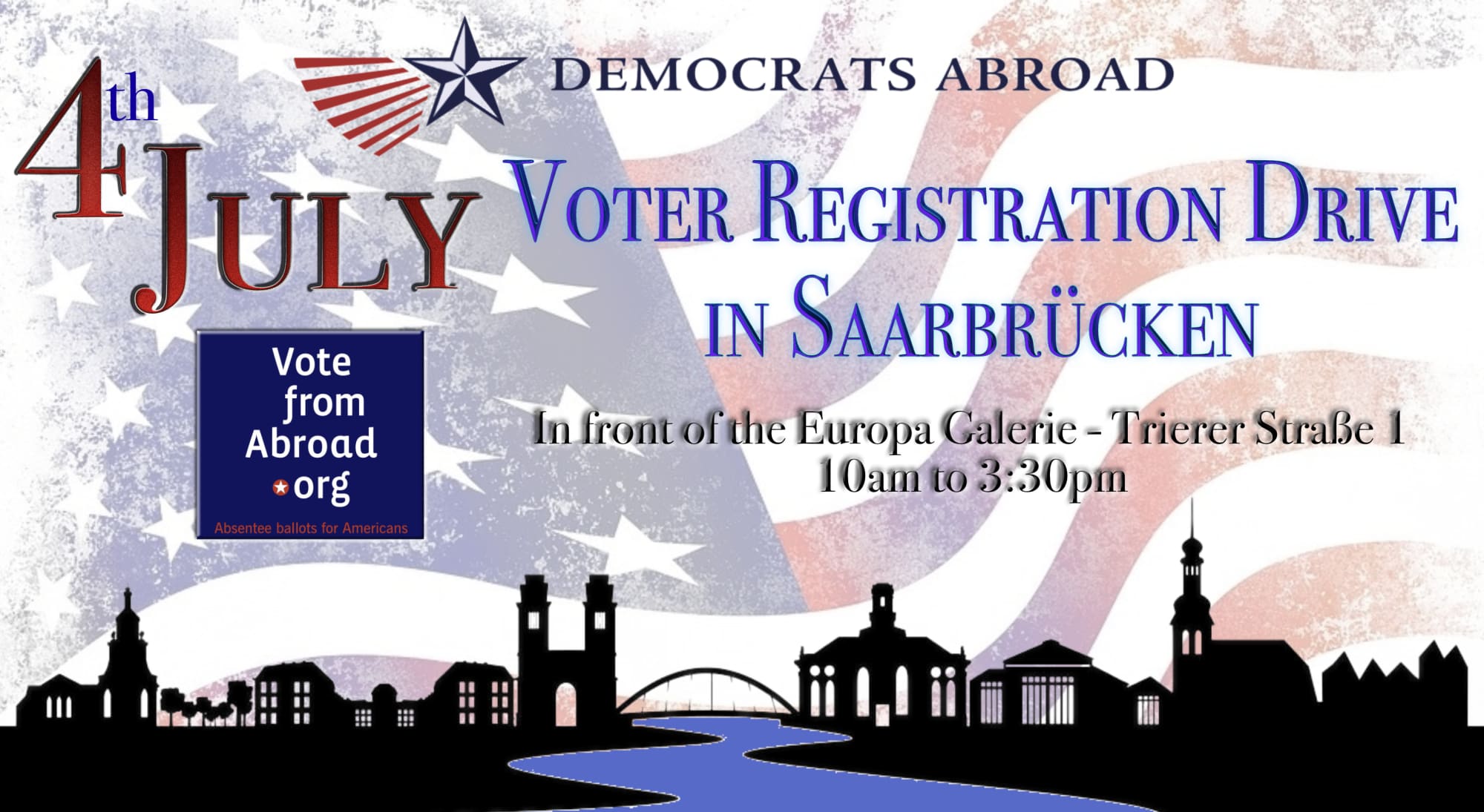 What better way to celebrate 🇺🇸Independence Day🇺🇸 than registering to VOTE and requesting your Absentee Ballot!  
Saarbrücken area members of Democrats Abroad will be on hand to walk you through the process of using the VoteFromAbroad.org voter registration portal and answer questions you might have about voting.   In most cases, you will be able to complete the process on-site!  
Already requested your ballot for November?  Stop by to say hello and meet your fellow Expats from the area.   We will have information about Democrats Abroad and how you can get involved to make a difference in this year's election as well.
Our table will be located outside on the plaza by the H&M. Don't forget to wear your mask. We want to ensure everyone's safety as we celebrate our Independence Day! 
WHEN
July 04, 2020 at 10am - 3:30pm Berlin Time
CONTACT
Vivienne Hayes-Hobelsberger ·
Who's RSVPing