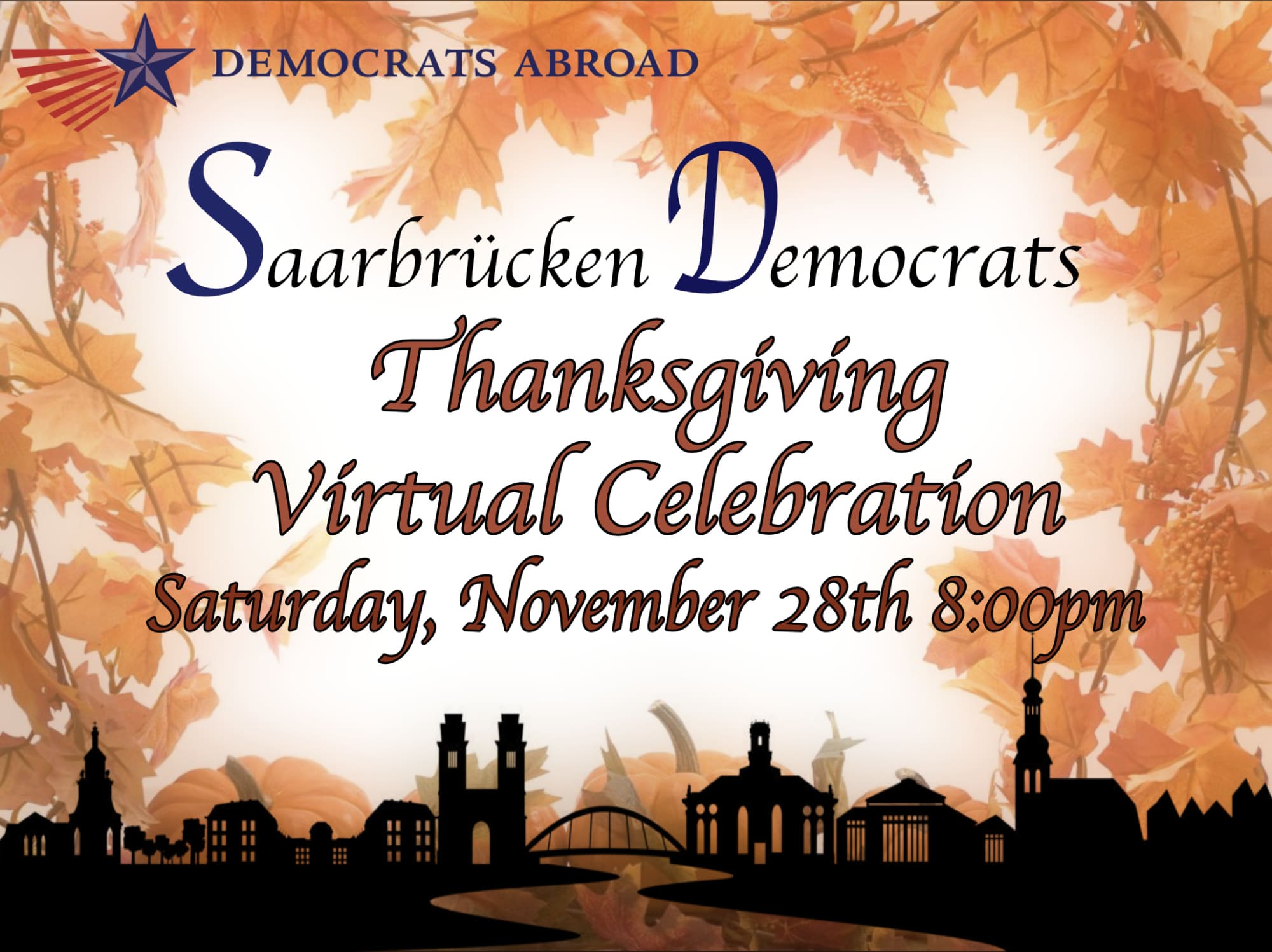 Whether you're a regular or brand new to the virtual portion of Democrats Abroad, please join Team Saarbrücken for a very special Thanksgiving/Post Election Celebration!  Saturday, November 28th at 8 pm  
This is our first (local) event after the election so we'll be toasting President-Elect Biden and Vice President-Elect Harris and then start the evening off with a parade of current events.  We'll talk turkey about the upcoming Run-Off/Special election in Georgia and the get out the vote efforts we can help with.  There will be plenty of time to talk over the transition issues without the crazy uncle at the table!    
There will also be a recipe share for all those who are into holiday cooking.       
The dress code is Couch Causal but we want to take a group photo for the family album so please be ready camera-ready… at least for a few minutes.  🙈
Please click the RSVP and we'll send you the login information about an hour before we get started.  This event will be held over WebEx but there is no need to download the program, you can join directly through the link we will provide you. We look forward to meeting you!   
WHEN
November 28, 2020 at 8pm - 9:30pm Berlin Time
CONTACT
Vivienne Hayes-Hobelsberger ·
Who's RSVPing
Do you like this post?