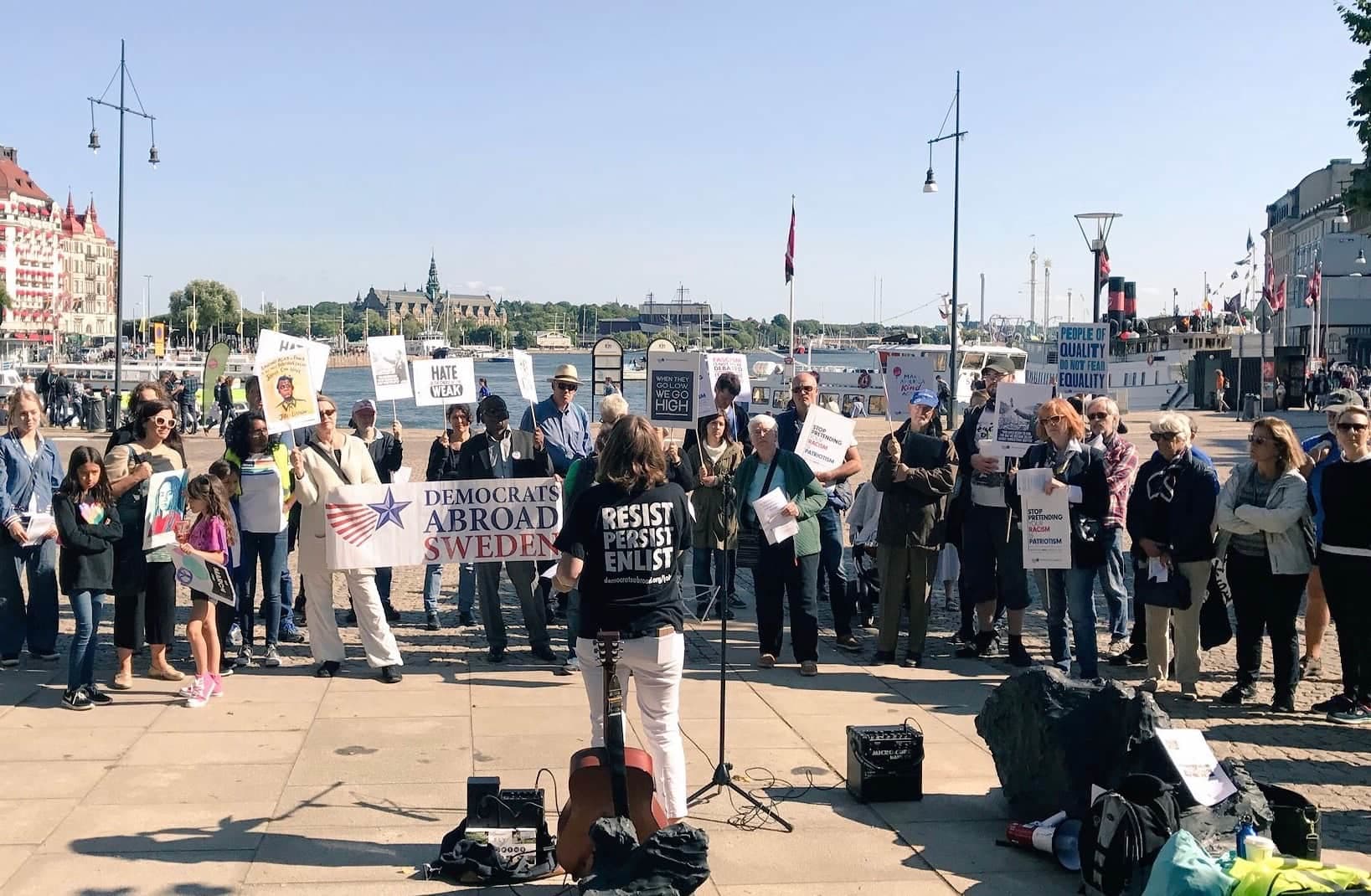 Democrats Abroad Sweden holds a rally to unite against hate in Stockholm, Sweden on Aug 26th, 2017
Democrats Abroad Sweden is the local volunteer organization for U.S. Democrats living in Sweden. Our mission is to register U.S. citizens to vote and Get Out The Vote in Federal Elections. 
We are a grassroots organization, and our members live throughout Sweden. We have great local chapters in Skåne, in Western Sweden, and in Stockholm-Uppsala.
2020 is going to be big years for Democrats, so please get involved with your local active chapter or contact us to set up your own local chapter.
Members may access country committee bylaws and meeting minutes here: https://wiki.democratsabroad.org/display/ccSweden/Democrats+Abroad+Sweden+Wiki.
To receive the access information, just send a note to [email protected].
Follow us on Social Media: 
Do you like this post?