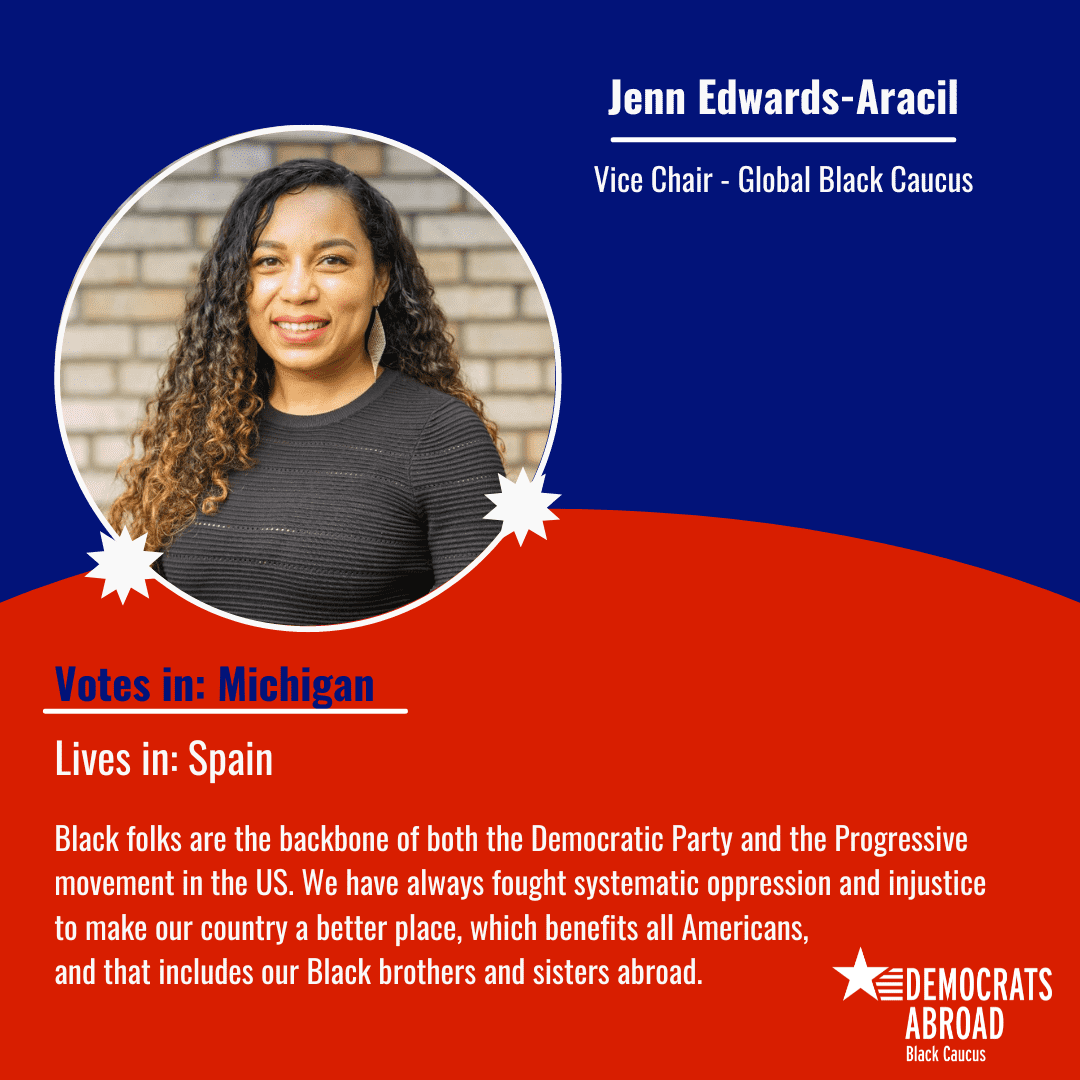 Welcome To The Team... Big Shout out to Jenn Edwards-Aracil. The new GBC Vice-Chair
Jenn Edwards-Aracil
❖ Democrats Abroad Global Black Caucus Vice-Chair
❖ Votes in Michigan
❖ Lives in Spain
Jenn is a seasoned marketing and communications strategist, with expertise in both digital and analog media strategy, placement, and performance, with an emphasis on digital media and diverse audiences. She received her BA from the University of Texas at Austin and her MBA in Marketing from the University of Rochester.
She got her start in progressive politics while studying as an undergraduate student in Texas. There, she volunteered for Barack Obama's first presidential campaign and later went on to work as a fellow with the New Teacher Project, as a teaching fellow in New Orleans, LA to combat the school-to-prison pipeline.
Jenn has worked in the non-profit, education, international fields, and political fields, including with US Senator Chris Coons's successful reelection to the US Senate and helping elect Karen Bass as the first Black, woman mayor of Los Angeles. She is married with a daughter and loves reading, traveling, and nature.
"Black folks are the backbone of both the Democratic Party and the Progressive movement in the US. We have always fought systematic oppression and injustice to make our country a better place, which benefits all Americans, and that includes our Black brothers and sisters abroad."
---