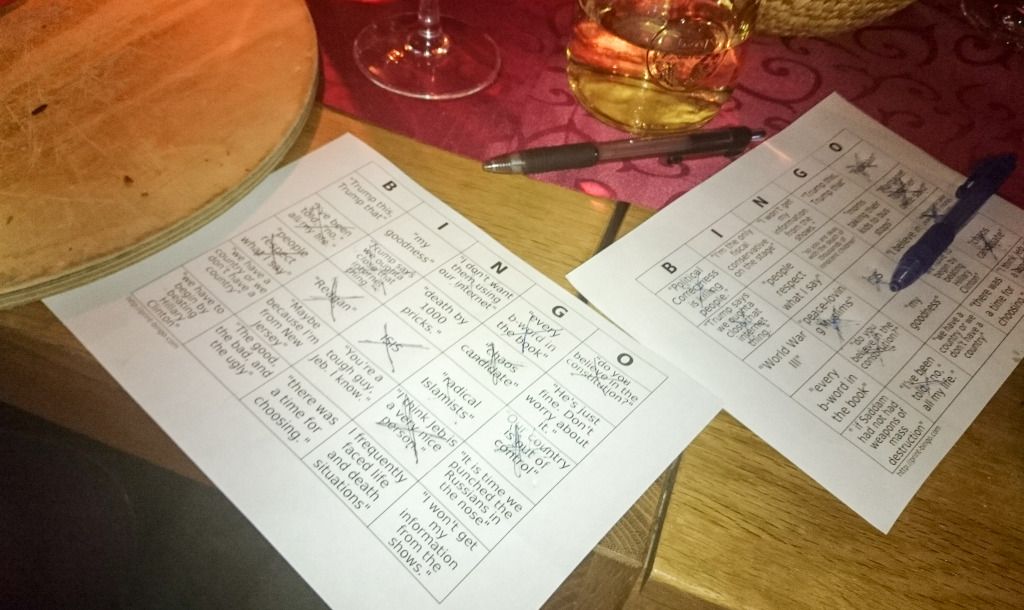 Our event this Tuesday involved watching the most recent Republican Presidential debate, so we played a game to keep our spirits high. Our Bingo cards were filled with the bluster, boasts, and blather of the candidates. By the time we reached closing statements, most of the room had won a prize, even as the civility and rationality of American politics seemed to have lost.
Thank goodness the debate was just a launching point for discussions both theoretical and practical. We talked about everything from the disappearance of the fabled moderate Republican to how to vote in the Global Presidential Primary (and which candidates are on the ballot).
Join us on Sunday, January 24, when we watch the serious candidates debate in a replay of the Democratic Presidential Debate. For more information, contact [email protected]
Do you like this post?