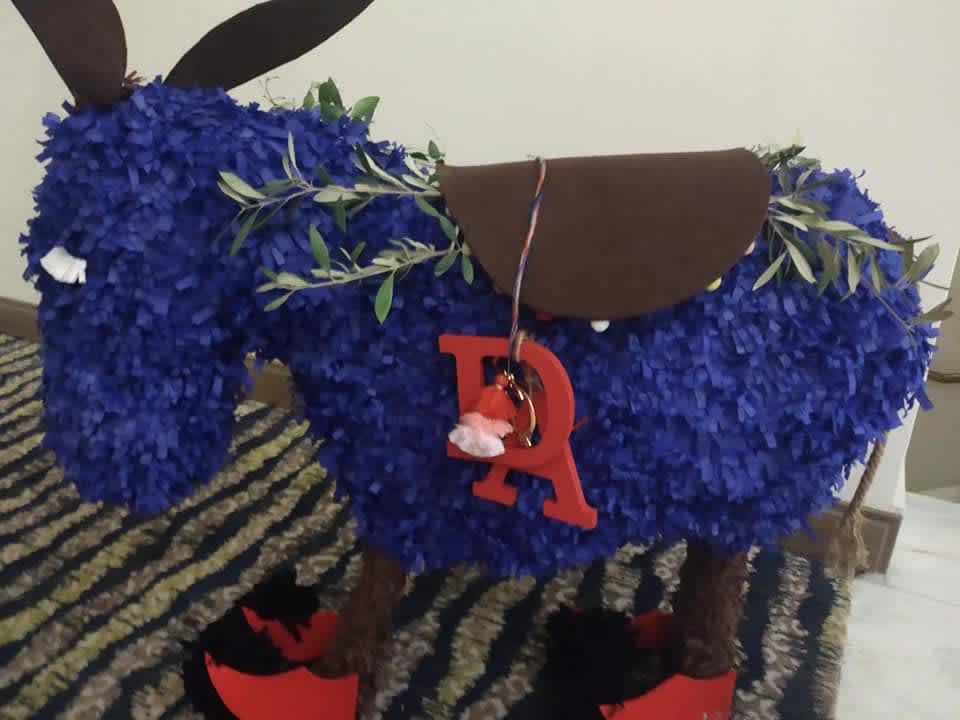 For 3 days more than 100 Democrats Abroad members in the regions of Europe, the Middle East and Africa came together in Athens. From October 11th to 13th men and women from Sweden to Israel, Italy to the UAE, met to share their best practices for their home countries, delineate new policies and usage of online tools in preparation for registering US Citizens living abroad to vote in the 2020 races. Presentations included an opening address from Global Chair, Julia Bryan and Regional Vice-Chair, Will Bakker. Brady Kiesling, member of Democrats Abroad Greece, former diplomat, author and historian, addressed the assembly on "Defending Democracy: Lessons from the Athenians."
Regional Vice-Chair Will Bakker said, "Democrats Abroad leaders and volunteers from all across the region met this weekend – in person in Athens as well as joining us remotely – to organize, strategize, and strengthen our plan for the crucial election year ahead." He added, "We must do everything we can to support the American community around the world over the next 12 months – and beyond. Americans abroad face a unique range of issues, on everything from taxation to ensuring our votes are counted back home, and so many of us are concerned about the direction that our government has headed under the Trump administration." Bakker went on to say, "What happens next is up to each and every American to do their part, no matter where they live. Our fellow Americans abroad are depending on us, and we – and the country – are depending on them."
Along with the meetings and presentations, members gathered over meals and music, dinners and dancing, antiquated temples and the Saronic Gulf. Peggy Pelonis, Dean of 
Students at the American Community Schools in Athens discussed the role of women and youth in shaping democratic societies at the Women's Caucus Luncheon. Informal gatherings, although social by nature, gave members a chance to exchange political perspectives and share ideas in a safe setting in these politically polarized times. Athens became a destination to be returned to; a place where strangers meet, find common ground and form long lasting bonds both in political perspectives and friendship.
Do you like this post?