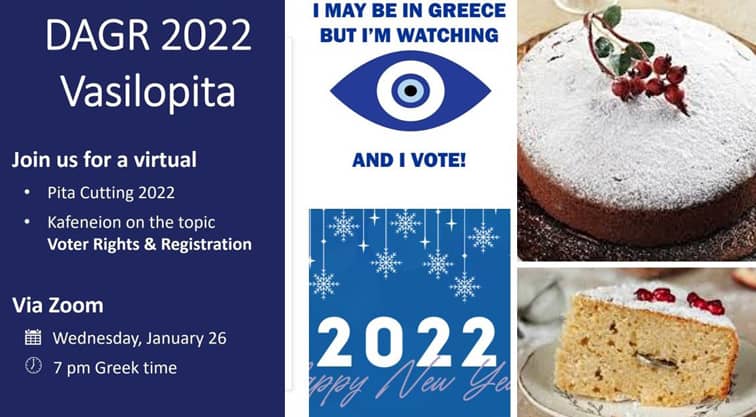 DAGR Pita Cutting and Voter Registration Kafeneion
Wednesday, January 26
7 pm EET (not to be confused with Greek time!)
On Zoom – RSVP for the link
In the much-anticipated Greek New Year's tradition, DAGR will cut the pita next week!
Quoting our regular-guy President, Joe Biden: "Here's the deal." 
Quoting our DA Greece Chair Stacey Papaioannou: "The Gouri – the new year's good luck charm – will go to the person whose piece of cake (pita) carries the lucky coin, i.e. the "flouri".
We won't actually be handing out pieces of cake online, but … we will send you the gouri.
Really. Chair Stacey has promised to send it by ELTA or courier or pigeon … whichever is flying next week.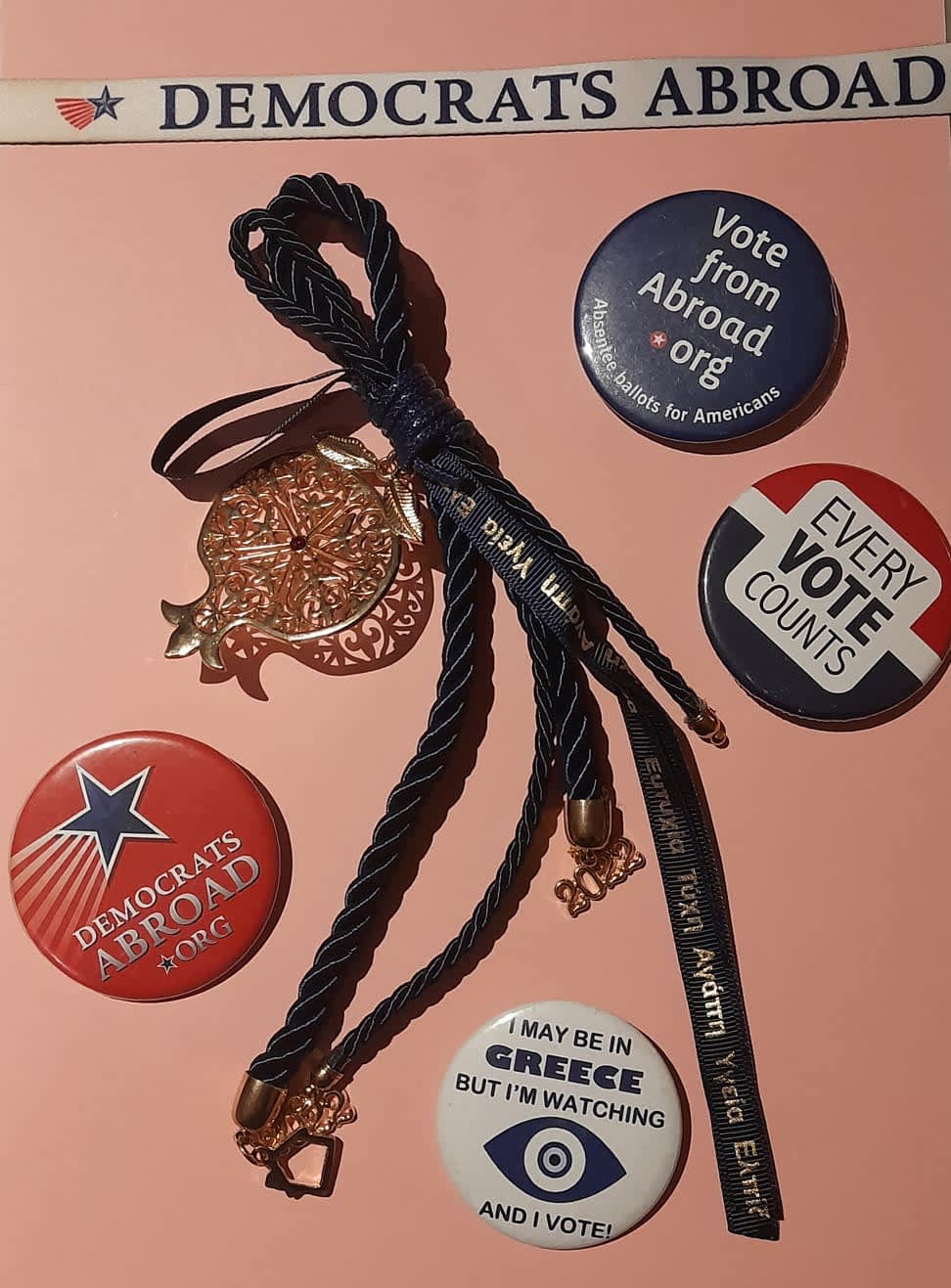 If I get the gouri, I'm sending it on, mentally, at least, to President Biden and all Dems. Not that we'll need it, because we're going to make our own luck by dint of hard work! This is, after all, a more than usually crucial 'midterm' election year.
If you get the gouri, you decide what to do with it. (But remember, we've got your email, and we can find you.)
And to help THAT piece of 'make your own luck' real – right after we cut the pita – our DA Greece GOTV chair, Charity Moschopoulos, will give us a walk-through of the Vote From Abroad form we use to re-register. If you have more questions or need help registering, we'll have a DAGR volunteer to help you get connected!
Yes, we know. It's a real pain to re-register every year. But, it complies with the UOCAVA law that protects our 'abroad' voting rights. And it wards off changes to state laws that our GOP friends may be trying to pass. They think they've got luck on their side, since they managed to quell Voting Rights legislation this week. But we're getting out in front of that with massive registration and turn-out.
So, we're hoping you decide to use your good fortune to successfully register to vote in 2022. And help change the fortune of those die-hard 'big lie' spreaders.
Dems know how to run elections: fair, square, secure, bi- maybe even multi- partisan. We also know how to cut a pita. So, as you join the meeting, we'll be assigning you your number for the flouri. You can trust us!
After the pita cutting – and cleaning up the powdered sugar from Chair's keyboard – and questions about registering, we'll stay on for an hour of wide-open Kafeneion.
Got a question? Got an opinion on what we should be doing this year? This is your chance to share it! We hope you'll join us for some serious fun and a good-fortune start to this very crucial year!
Here's that link and schedule again:
DAGR Pita Cutting and Voter Registration Kafeneion
Wednesday, January 26
7 pm  EET (not to be confused with Greek time!)
On Zoom – RSVP for the link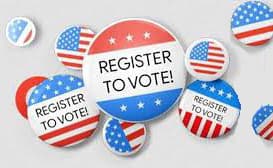 Program:
7:00: Join meeting, announcements and chat
7:15: Cut the pita, draw the number of the winning flouri
7:20: Charity presents on "How to Get Registered to vote" questions, glitches, details
7:50: Informal discussion about voting rights legislation, filibuster and … whatever.
Do you like this post?