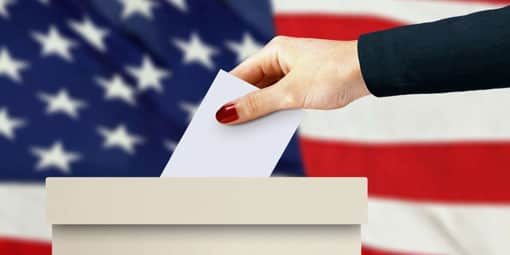 Voting will begin Friday to elect two members to the Executive Committee. They will fulfil the terms vacated by officers elected at the 2021 Annual General Meeting.
Nominations are now closed; the deadline for candidacy submission was November 1, 2021. However, the ballot will allow for a write-in candidate. The complete ballot will be sent out Friday, November 5. Members will have until 12 pm NOON on Thursday, December 2, to submit their ballot. At 6 pm on Thursday, December 2, an online Special Election meeting will be held using the Zoom platform. The election committee will present the election results.
The Nominations and Elections Committee (NEC) was appointed by the Chair and approved by ExCom, on September 8. The NEC solicited nominations, collected candidate statements and will send out ballots, conduct the Election Meeting and tally the ballots.
Full instructions for marking and returning ballots will accompany the ballot link on November 5.
To vote, each person must be a member of Democrats Abroad when their ballot is submitted. Democratic Party rules require all elections to be open to inspection by members so, for verification, ballots must be signed by the member/voter.
Detailed regulations can be found in the DAGR Bylaws and in the DPCA Country Committee Election Procedures. Both documents can be read on the Dems Abroad wiki at https://wiki.democratsabroad.orgdisplay/home/
Candidate profiles are listed below for the two open officer positions on the DAGR Executive Committee. 

Job Descriptions
At-Large Representative
(Preferably lives outside Athens/Thessaloniki chapter areas)
Plans and organizes activities and events outside of Athens and Thessaloniki.
Membership development. Maintains outreach to non-Chapter members.
Solicits a pool of volunteers to assist with events and activities.
Participates in GOTV activities/efforts outside of Athens/Thessaloniki.
Attends all ExCom meetings (voting member).
Athens Chapter Representative
(Lives in Athens Chapter area. Only Athens Chapter Members vote)
Assists the Athens Chapter Chair in organizing and planning activities and events of the Chapter, as assigned, with focus on developing neighborhood groups around 'precinct captains'
Maintains outreach to Athens Chapter members.
Solicits a pool of volunteers to assist with Athens Chapter events and activities.
Coordinates with DAGR Secretary and Treasurer.
Coordinates with DAGR Events Chair, Volunteer Chair.
Attends all Ex-Com meetings. (voting member).

November 2021 Special Election Candidates
Representative At Large
Anastasios (Tasos) Gounaris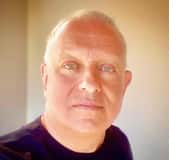 I was born and raised in New Bedford, Massachusetts.  I graduated with a BS in General Engineering from UMass-Dartmouth in 1979 and went on to receive my Masters in Theology in 1983 from Holy Cross School of Theology in Brookline, Massachusetts.  After working in the supermarket and banking industries, I was ordained to the Greek Orthodox priesthood in 1983 and served parishes in New York City; Saginaw, Michigan; Indianapolis and Tarpon Springs, Florida over a 32-year career.  Of those years, 21 were spent in Indianapolis. I was instrumental in fundraising and planning that resulted in relocation of the parish to a state-of-the-art, $20 million facility in Carmel, Indiana.  Before leaving the priesthood and retiring in 2015, I had attained the most senior rank available to a married priest, that of Protopresbyter, and was recognized as a Distinguished Hoosier by Indiana Governor Frank O'Bannon.
I am also a Greek citizen and from 2015 to 2020 resided in Chania, Crete, for half of each year.  I've lived in Chania full time since 2020 and have made it my permanent home.  I am registered to vote in Indiana.
I view the lunatic fringe, conservative arcs that the world and America are on with especial alarm and hope that, in some small way, my involvement in Democrats Abroad might contribute to nudging the nation and world back toward some measure of stability and sanity.
Athens Chapter Representative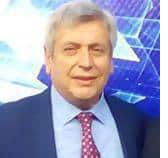 Petros Vamvakas
I would like to represent the Democratic Party in Greece, promote the Democratic Party values and promote American Culture and Political ideology in Greece through lectures and the access that I have in the Media. I would like to contribute to any assistance that the Democratic Party may need.
-TV Host at "HIGH TV'' of the TV Show "Ελληνικοι Οριζοντες"( Ellinikoi Orizontes")
-VAMVAKAS REALTY LLC/ President: An investment realty company buying and selling real estate, based in Massachusetts.
-Global Consulting Services: Responsibilities include HR, sales increases, marketing, creating new menus and pricing, food cost, labor control and bookkeeping, management development, budgets, P&L, Human resources management, creating new concepts, opening new stores/Businesses and follow up. Taking over business that are in trouble and making them Profitable.
-Production Manager: Responsible for managing a production facility, producing baked products for 26 restaurants and also responsible for food cost, labor, budgets, building sales, staff training and development and human resources.
Trinity College and University: Master's Degree – Business Management
###
Do you like this post?