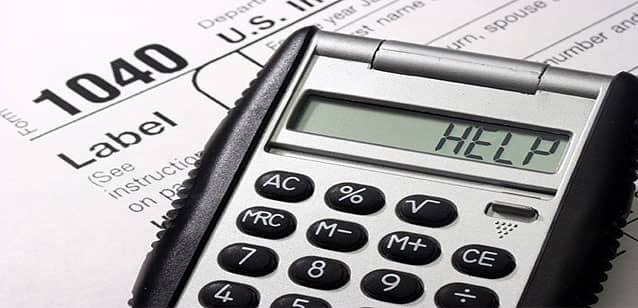 Join us on Tuesday, April 27, 2021 from 7:00 - 9:00 PM for an online webinar about US taxes. (Advance registration is required! See link, below.)
Are you unsure about your US tax filing obligations? Have you been procrastinating "getting straight" with the IRS? Do you have questions about your stimulus payments from the CARES Act, the 2021 Reconciliation Act, or the American Rescue Plan? Do you own shares in a local business and need help navigating the US tax implications?
This webinar organized by Democrats Abroad Thailand will cover these and the many other aspects of US tax compliance specific to overseas citizens. Understand your options for using the foreign earned income exclusion, learn about eligibility for tax credits, find out how foreign investment income or pension funds can impact your US taxes. Get the latest news on what we can expect from upcoming changes to the tax laws and find out what the Democrats Abroad Global Taxation Task Force is doing on your behalf to advocate in Washington for fair treatment of Americans abroad.
The presentation will include Q&A, so be sure to bring any tough tax questions you might have.
About the Speaker
Matthew Stevens is the Managing Director of Global US Tax Plan, an independent accounting firm in Bangkok, Thailand helping U.S. citizens throughout Asia remain compliant with the U.S. tax code. A sought-after speaker on US taxes for Americans abroad, Matt has a BA in Business Economics from UC Santa Barbara, an MBA from CSU Long Beach, and is authorized to represent taxpayers with the IRS.
Supporting Democrats Abroad
Anyone can register for the webinar, but if you are a US citizen we urge you to make a small online donation to the global Democrats Abroad organization, to support the extensive and ongoing efforts in lobbying Congress for fair tax treatment of overseas Americans. To make a one-time donation, click here and select "Reform FATCA and CBT" from the "Contribution Purpose" dropdown box.
How to register for the Webinar
Simply RSVP here and you will receive an email with the log in information for the event.
Thanks, and we look forward to seeing you online on the 27th!
WHEN
April 27, 2021 at 7pm - 9pm Bangkok Time
CONTACT
Meghan Driscoll · · +66 563928615
Who's RSVPing
Do you like this post?