If you want to attend the Embassy's party on Oct 14th, you still can! Guest list is growing but …
the deadline for RSVPs is extended to Monday, Oct 10.
There will be music, games, and refreshments to celebrate casting our absentee ballots for this year's Presidential Election.  
Trained voting assistance representatives will be on hand to help you with the mechanics of preparing your ballot for mailing.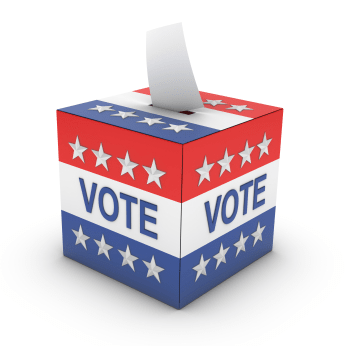 After you drop your voted ballot in a giant ballot box, the Embassy will ship ballots to the United States in time to meet all jurisdictions' deadlines.
Friday, October 14, 2016 - 5:30 to 8 pm
American Community Schools of Athens
U.S. Citizens and Guests
Registrations close on Oct. 10
Register today at EventBrite ….
https://www.eventbrite.com/e/2016-athens-voting-party-tickets-27598744588
All guests, regardless of nationality and age, must register with EventBrite  (see above) with their passport or Greek ID numbers.  Only registered guests will be permitted entry.
More details:
If you haven't registered, do it now! State registration deadlines begin falling Oct 8.
Dems Abroad site www.votefromabroad.org or the federal site at www.fvap.gov
Ask to have your ballot sent by email. Your local election official will send it as soon as they receive and process your registration.
Check your state's deadlines on the VFA site at:
https://www.votefromabroad.org/vote/svid.htm?submission=true
If you wait till the 14th to register at the party, you should also get a Federal Write-in Ballot, and send both back via the Embassy. Just in case!
If you've got your ballot and want to drop it in the box at the party, be sure it's got enough US postage. The Embassy will get it to the US, but it has to be mailed on to your local election official.
If you've already sent your ballot, the Embassy staff say they'll be happy to have you come anyway. Drop an empty envelope in the ballot box, with "I already voted!" written on it. And listen for the drum roll as you drop it in!
Do you like this post?