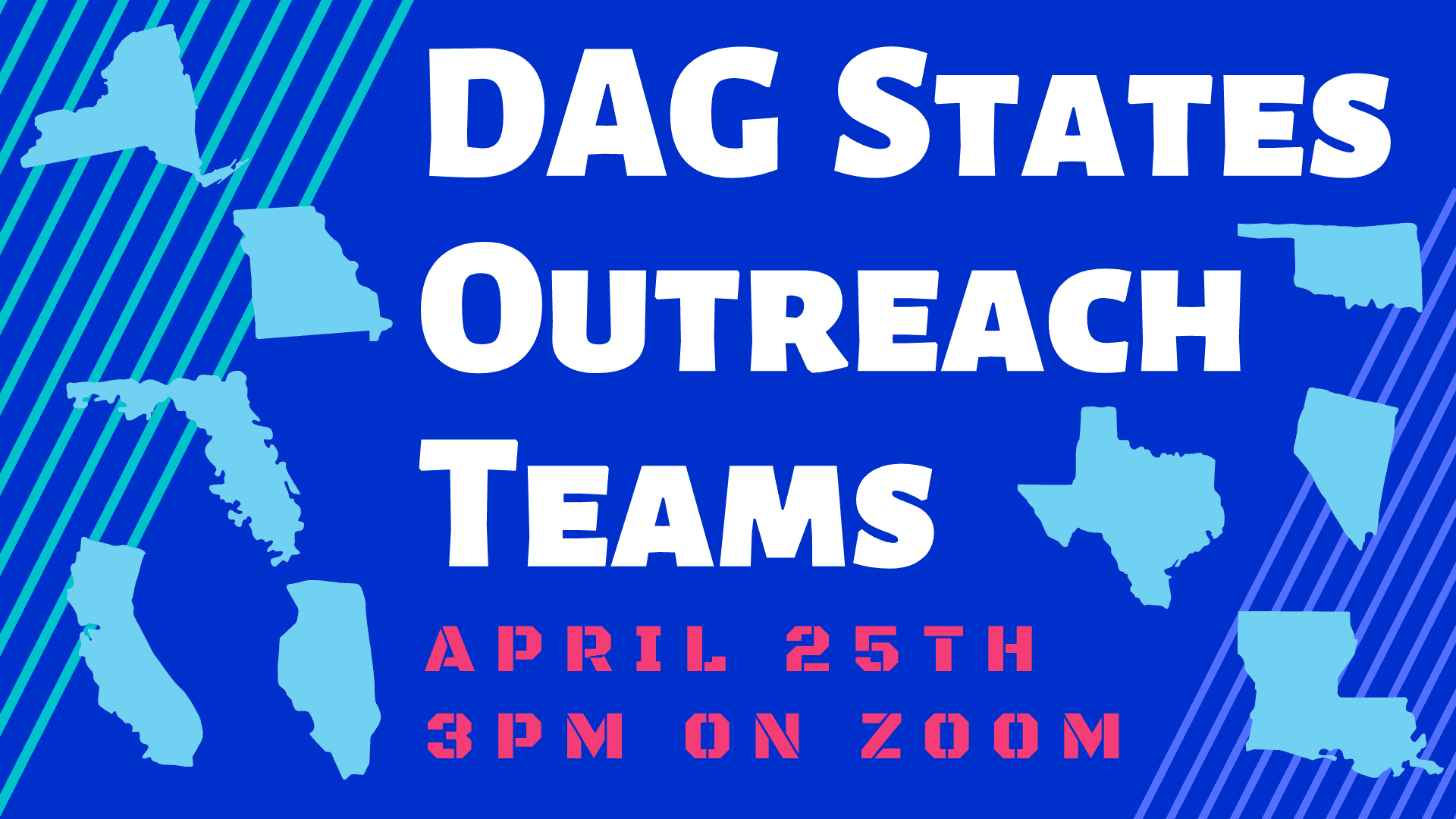 Are you interested in advocating for your home state or a state you want to support? Do you want to help improve voting rights for citizens abroad and back home? Would you like to build strong connections to local organizers? Are you concerned about what's going on in state legislatures? 
Then come out and meet our State Outreach Teams and see how you can get involved! This is open to anyone interested, not just Germany members. We hope that the states will be able to build a global community or activists!
Several states already have teams forming - we will be introducing initiatives for voters abroad from Texas, Arizona, Georgia, New Jersey, and Pennsylvania and hope to find volunteers willing to start up groups for other states. We'll share strategies and information on how to help keep or turn these states blue and what you can do from abroad. There are many different ways to get involved!
Please RSVP for the Zoom link! We look forward to seeing you on Sunday, April 25th at 3pm!
If you have any questions or are interested in starting or contributing to a group from your voting state, get in touch with the DAG GOTV Coordinator, Teresa Ritterhoff at [email protected]
WHEN
April 25, 2021 at 3pm - 4:30pm Berlin Time
CONTACT
Jennifer von Estorff ·
Who's RSVPing
Do you like this post?