DAG-Stuttgart June 2021 Newsletter
Happy June everyone! Hopefully you had a pleasant Pentecost vacation. With more people getting vaccinated in Germany, traveling and meeting with others may soon be normal again!
This month is dedicated to our LGBTQ community. In the words of Harvey Milk, "Hope will never be silent." There are many organisations dedicated to helping, protecting and defending our brothers and sisters of the LGBTQ community. Here are just a few:
1.
Rainbow Railroad: the namesake is the Underground Railroad
.
This organization is dedicated to helping people escape state-sponsored violence
2.
Trevor Project
: provides crisis intervention and suicide prevention services to lesbian, gay, bisexual, transgender, queer and questioning young people under 25
3.
Equality Federation: amplifies the power of the state-based LGBTQ movement by working to
advance workplace fairness, family recognition, defeating HIV criminalization laws, etc.;
4.
Transgender Law Center: advocates self-determination for all people and is committed to racial justice, helping transgender individuals thrive, inform and empower
There is a treasure trove of great literature for a young and older audience. Some of the many books worth reading are:
1.
"Simon vs. the Homo Sapiens Agenda" by Becky
Albertalli
2.
"Juliet Takes a Breath" by Gabby Rivera
3.
"Two Boys Kissing" by David
Levithan
4.
"Symptoms of Being Human" by Jeff Garvin
5.
"Felix Ever After" by
Kacen
Callender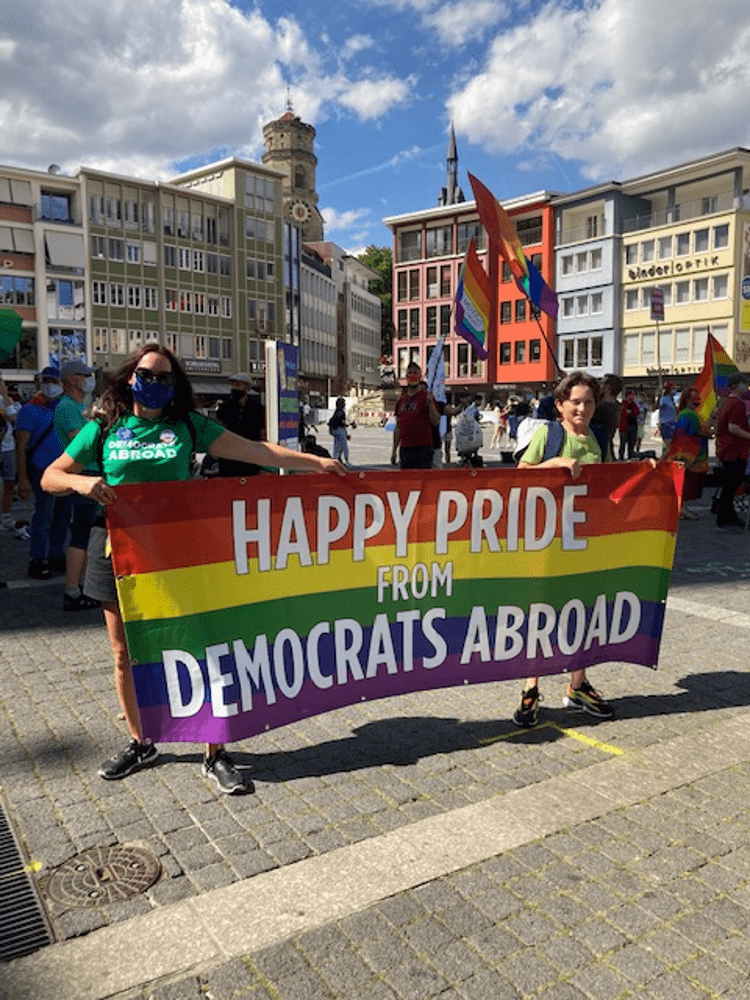 Some of the highlights being held by DAG this month:
1.
Wednesday, June 9 at 7 pm: DAG Climate Caucus Launch Event
2.
Tuesday, June 15 at 7 pm: DAG Women's Caucus Relaunch
3.
Thursday, June 17 at 5 pm: Gun Safety Reform with Gabby
Giffords
, Peter Ambler & Phil Andres
4.
Friday, June 18 at 8 pm: Our
Stuttgart C
hapter
G
reet and
M
eet
. Please RSVP to receive the link
5.
Saturday, June 26 at 3 pm: Senator Kirsten Gillibrand keynotes the women's economic forum
6.
Saturday, June 26 at 8 pm:
a summer wine tasting fundraiser hosted by the North and Central Bavaria Chapter
For all of you that feel like getting creative, we have a new postcard campaign! Irisita Azary will be sending the newly designed postcards out soon, so get your creativity flowing and your markers ready! All volunteers greatly appreciated!
We also have great merchandise for anyone seeking a unique gift or to show your support for our cause!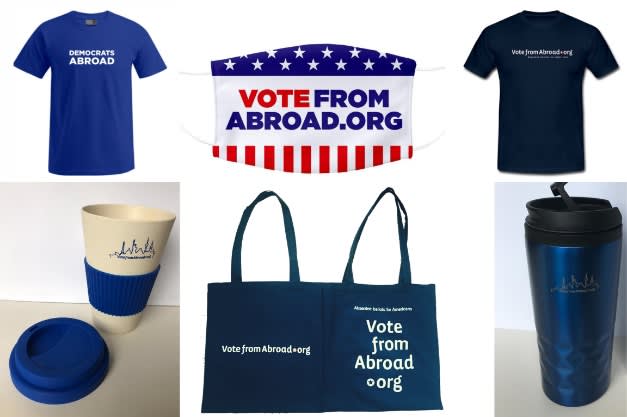 Wishing you a fantastic summer,
Sasha Arrington
Stuttgart Chapter Chair
Democrats Abroad Germany 
Do you like this post?