The climate and environment news has been coming fast and furious this month (three pipelines defeated in one week!). The Climate Action Team has curated this list of links to help summarize the news for you, and recommend some further reading. Special thanks to Jen Walper Roberts and Deborah Summers for their help with this post!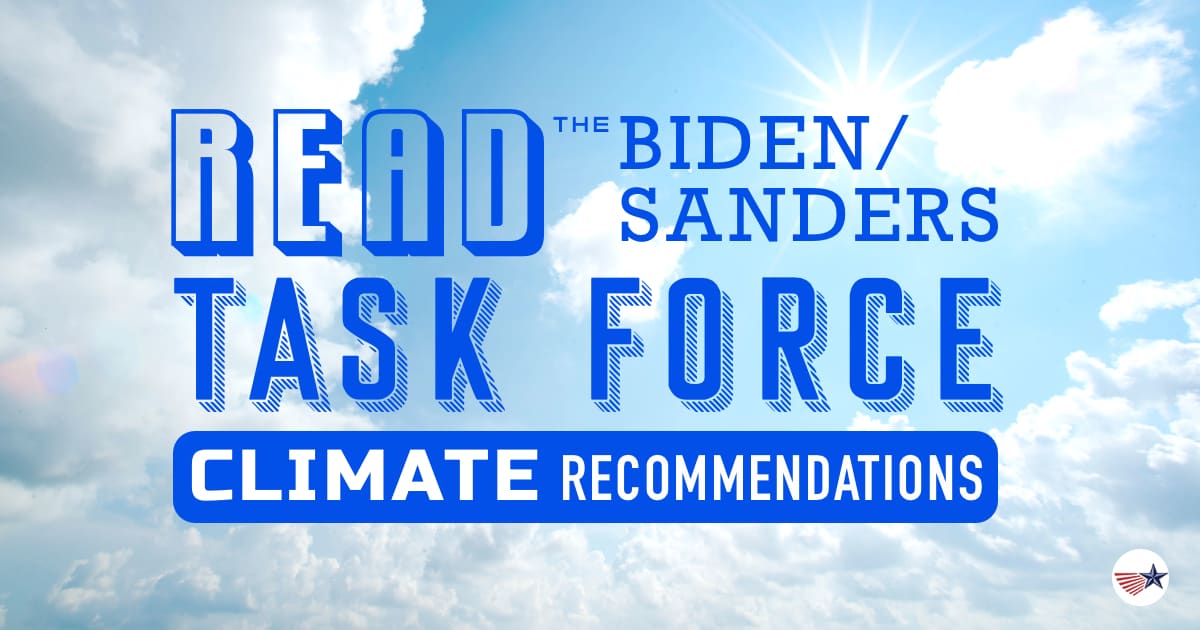 It seems the Biden campaign has joined in on the theme of Environmental Justice July! Last week, the Biden-Sanders Unity Task Force released its policy Recommendations. There is a lot to appreciate in them, not the least of which is that the Recommendations lead off with its climate and energy proposals. Biden followed this up by releasing his $2-trillion-dollar Plan for Climate Change and Environmental Justice. This is most the most progressive Democratic climate and environmental platform in history, and it shows that the Biden campaign takes climate seriously as a voting issue.
"Environmental Justice Means Racial Justice, Activists Say"
In the US and the UK, research has found that people of color suffer more air pollution than white residents. Poor air quality, which is linked to multiple respiratory and cardiovascular conditions, significantly increases the risk of death from Covid-19. 
What Does Pollution Have To Do With Police Violence? 
"We suggest that the phrase 'I can't breathe' points to the embodied insecurity of Black lives," Sze and Dillon write. "We explore this embodied insecurity through the everyday act of breathing and, specifically, the conditions through which breath is constricted or denied." For further reading: https://grist.org/justice/pollution-police-george-floyd-eric-garner-covid/
Meanwhile, the US Coronavirus "recovery" package is being revealed for being a giant giveaway to the oil and gas industries, rather than providing support to the people and communities that need it most. Here is a short video summary that you should watch and share.
Finally, tucked away in the Biden climate plan was this "(iii) strategically support ongoing plaintiff-driven climate litigation against polluters...". Holding oil and gas polluters accountable for climate deception, and the costs of climate damages and adaptation is, as it turns out, a very popular idea. Emily Atkin explored it this week her excellent newsletter, Heated.