Registering voters and helping them get their overseas ballots is the most direct way we can bring about change, and on July 21st, we had some new faces at our Get Out The Vote (GOTV) Training session. The focus was on registering voters and phone banking, but there were also a lot of new ideas about where to host GOTV events and how to reach out to people. The hands-on training helped members understand what to expect with voter registration and phone banking, and, as the photo below shows, the participants got to do a little activism by tweeting #saveSCOTUS to their Senators. 

Want to join the fun? Contact [email protected] for information about the next training session. Or better yet, join us for one of our monthly activities. The DAJ Speakeasy is held every month at the Aldgate Pub in Shibuya. Participants write letters to their congresspeople, and of course, have fun, too. See the DAJ calendar of events for information.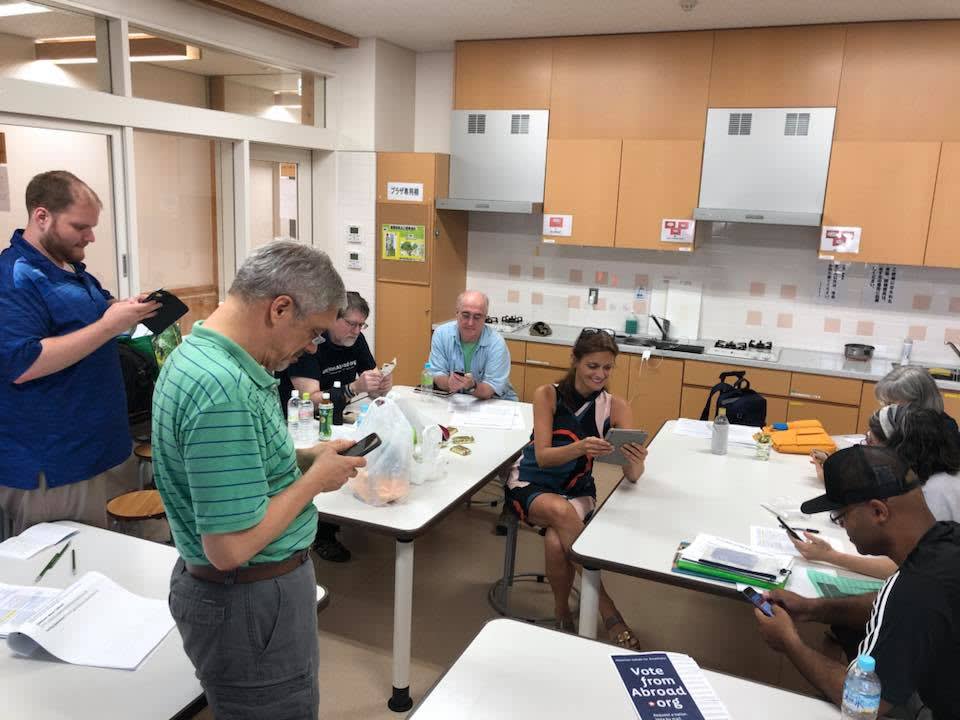 Do you like this post?