Friday, March 17
Vienna, Austria
Celebrate St. Patrick's Day with Irish folk music and step dancing
RSVP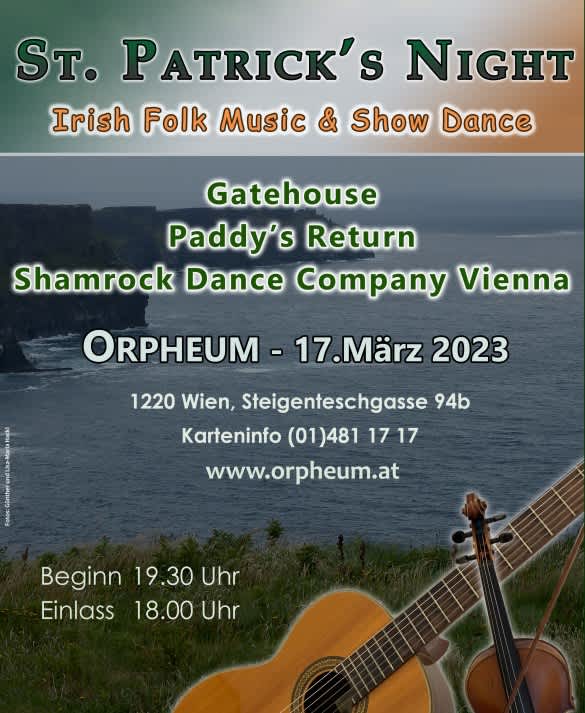 SOLD OUT! 
Join us for our St. Patrick's Day celebration at the Orpheum Theatre in Vienna.  We'll be treated to live Irish folk music from Paddy's Return, complete with Irish Step Dancing! Check out their show preview video!
Doors open at 6 pm if you care to eat first. The show starts at 7:30 pm. We'll spend some time with members of the band (before and after) to give us some background on Irish folk music. We've reserved a table for DA Austria members. 
Please buy your ticket by February 16, 2023. We need to purchase them in bulk from the theatre on the 17th. Contact me at [email protected] if you have questions.
We look forward to seeing you there!
WHEN
Friday, March 17, 2023 at 06:00 PM
WHERE
Orpheum Wien
Steigenteschgasse 94b
Vienna 1220
Austria
Google map and directions
CONTACT
Richard Miller
[email protected]
13 RSVPs