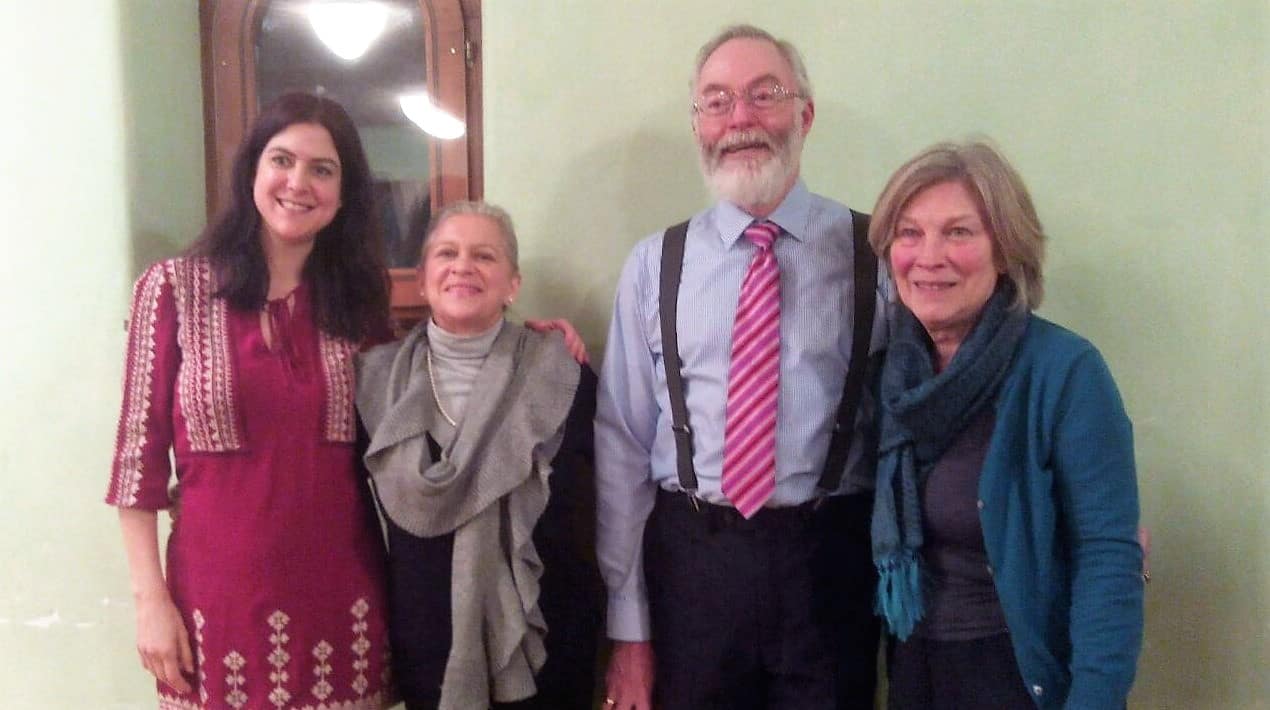 A large crowd of DA Stuttgart members gathered on Friday evening February 10th to elect a new chair for our Stuttgart Chapter.
The evening began with each of our two candidates sharing their vision for the future of our chapter. After the candidate speeches, came a lively question and answer period with topics ranging from corporate influence on our party to DA's relationship to German activist groups.
Under the watchful eyes of two former Chapter Chairs, the ballots were counted. With a clear majority of votes, Ann Hesse became our new Chair.
Many thanks to our outgoing Chair, Sumner Sherman, for the hard work, effort and dedication he gave to our chapter.

We would also like to thank all of our many members who participated and demonstrated how real grass-roots democracy works!
(Photo, Four Chairs: Kerin Black, Ann Hesse, Sumner Sherman, Sandra Payne)
Do you like this post?