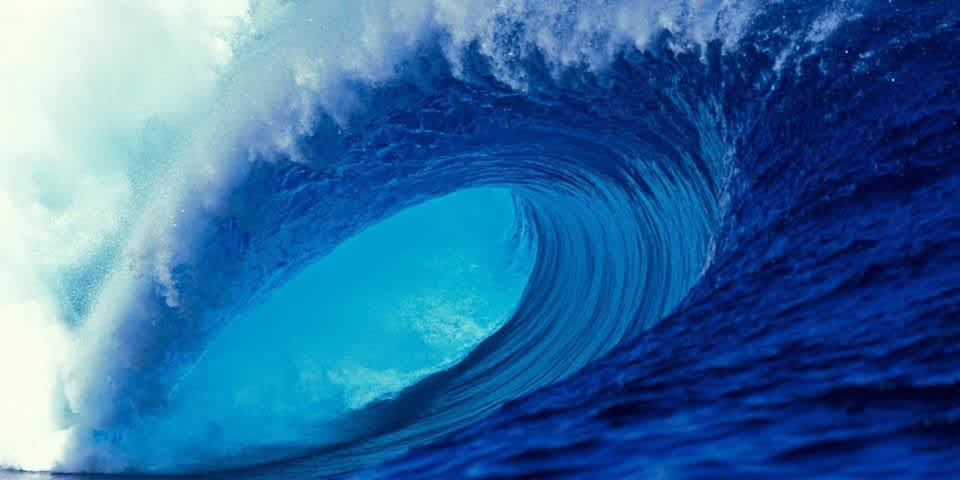 We are looking forward to a  Happy Blue Year!
The November 6th election wasn't just a blue wave. It was a blue Tsunami!
As the final statistics are coming in, they confirm that Democrats crushed Republicans with the largest Democratic House gain since 1974!
And we made a difference right here in Germany!
Many races came down to just a hand-full of votes, and our overseas ballots were the margin of victory!
Thanks to all of you who voted in the most diverse and dynamic congress we've ever seen!
But this is no time to sit on the sidelines. And 2019 is in no way an "off-year."
We have the momentum, and our own Democrats Abroad Stuttgart chapter is gearing up right now to keep pushing our agenda all the way to the 2020 presidential election.
Here is a rundown on some important events and projects that you won't want to miss:
Chapter Chair Elections
Friday, January 11th 2018 at 7:30 pm
Forum 3
Gymnasiumstraße 21, 70173 Stuttgart
We will be holding Chapter Chair Elections on the 11th of January at our regular monthly meeting.
All current members of our Democrats Abroad Stuttgart Chapter are welcome to come and vote in person.
If you are interested in running, please reply to this email by January 1st stating your intention to run.
You are encouraged to include a short statement of less than 250 words supporting your candidacy, to be published to the body on our website. If you decide to run after the first of January, you may be nominated during our meeting, but you will need someone else to second your nomination.
Full election rules can be found here.
If you have questions, contact Ann at [email protected].
__________
Voter Protection Survey
Have you filled out our Voter Protection Survey?
Please take a minute now to let us know about your voting experience and encourage other Americans abroad to do the same by completing our very short Voter Protection Survey.
Thank you for your help!
__________
Pub & Politics in Freiburg
Wednesday, January 9th 8-10pm
The Holy Taco Shack
Barbarastraße 18, 79106 Freiburg im Breisgau
Come for "Margarita Mittwoch" and stay for some good, quality conversation!
Ring in the new year with fellow Americans in the Freiburg area, grab a drink together, and talk about all things politics!
We also want to share news about upcoming DA events and hear your ideas for what other events Freiburg-Americans might like to participate in.
Please note that because of the holidays, we are meeting on the second Wednesday of the month, instead of our usual first Wednesday.
__________
Women's March in Heidelberg
Join with thousands of marchers again in Heidelberg for the third Women's March on
Saturday, January 19th 2019.
We've come a long way this year and women are more empowered than ever before. But we're not done yet! We will keep marching to stop violence against women and secure our equality under the law.
Just as we did last year, we will meet at the Stuttgart Main Train Station and travel as a group to Heidelberg.
The march in Heidelberg is expected to begin at 13:30.
We will be sharing our travel details on our Stuttgart Chapter website and our Facebook page so stay tuned!
See you there!
__________
2019 Annual General Meeting (AGM) in Heidelberg
Friday, February 22nd – Sunday, February 24th
Heidelberg Center for American Studies
Hauptstraße 120
Heidelberg 69117 Germany
Every year Democrats Abroad Germany gathers in person to discuss issues and plan our activities for the coming year. In addition to these discussions, we will also be electing our new Executive Committee (ExCom) in 2019.
This event open to ALL MEMBERS! If you are curious about what we do, interested in becoming more involved, want to participate in a training, or just looking to some fun, then travel with us to Heidelberg!
__________
CALLING ALL VOLUNTEERS- Wherever you are!
Democrats Abroad is an all-volunteer organization. There are many jobs, large and small that need to be done to help our chapter thrive. Many of them can be done remotely and don't even take much time.
Here are just a few ideas of ways you might consider volunteering:
Write articles for our website
Prepare a presentation for our meeting on an interesting political topic
Be our phone banking coordinator
Lead one of our caucuses or precincts
Help distribute our brochures at places where Americans hang out.
Hold a mini "activist meeting" in your own home or the neighborhood pub.
If you would like to volunteer or would like more information, please contact [email protected] or update your DA profile at democratsabroad.org and be sure to check off "interested in volunteering" so that we can follow up.
If you have other skills, other ideas, and other ways you think you can help, please get in touch with our new chair.
It has been an honor to serve you all as chapter chair in these past years, and I look forward to continuing to work within our Stuttgart chapter and also as a DA global leader to make the political and social change we want in the world.
With thanks and warm regards,
Ann Hesse
Chair, Stuttgart Chapter
Co-Chair, Democrats Abroad Global Women's Caucus
DA Germany-Stuttgart
Do you like this post?