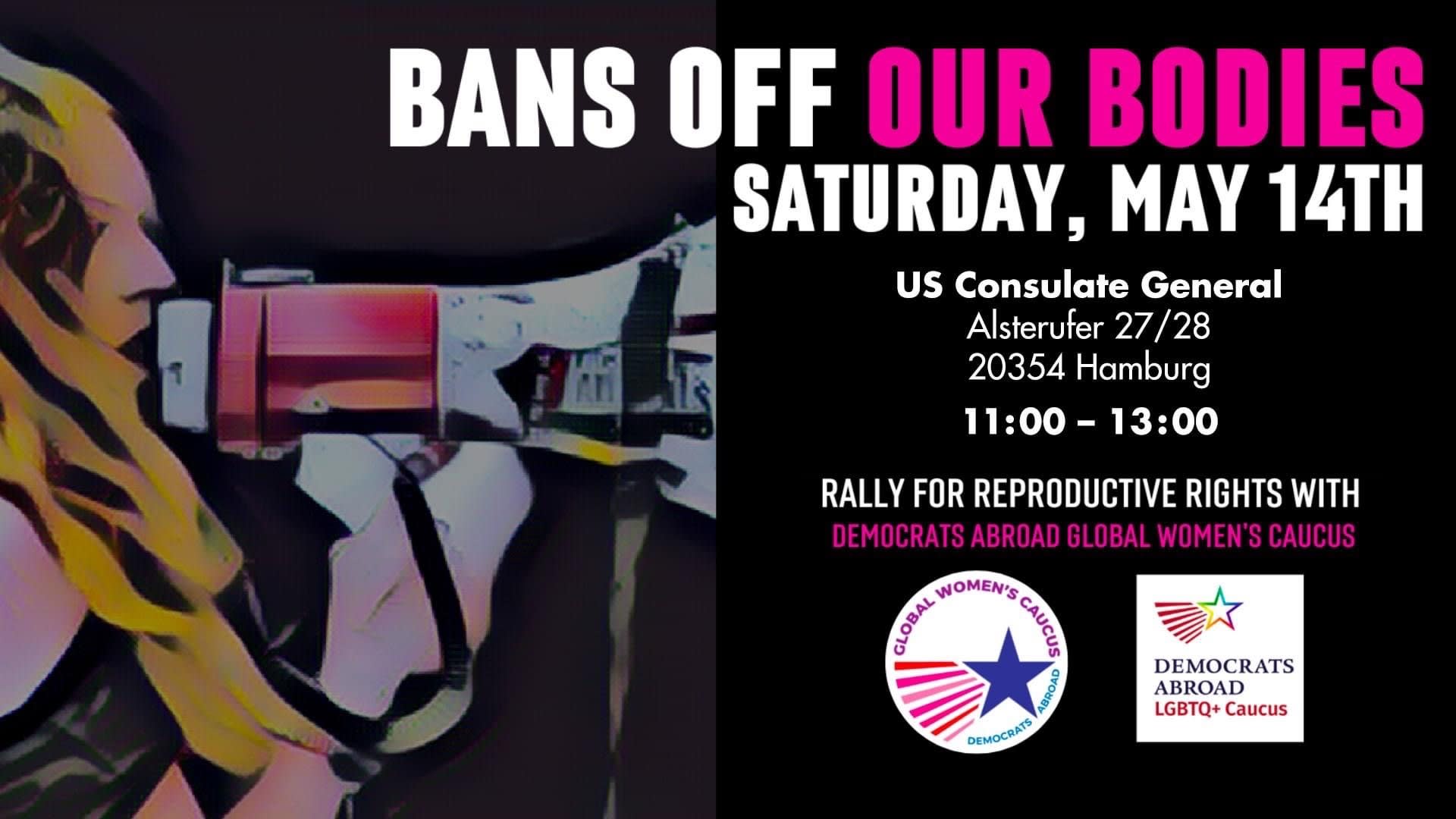 According to a leaked draft opinion, the Supreme Court is poised to overturn Roe v. Wade completely. This is the nightmare scenario we hoped wouldn't come, but this unprecedented leak gives us time to mobilize ahead of the Court's final decision.
We MUST show up and mobilize.
In tandem with the Global Women's Caucus and other DA Germany chapters,  we are organizing a global day of action for Democrats Abroad on SATURDAY, MAY 14, 2022, to support the national day of action in the US. We want you to show our solidarity with our allies mobilizing in the U.S. and tell the Senate to save Roe.
We will be rallying by the US consulate. Closest public transport in Dammtor S-Bahn station and then a 5-10 min walk along the Aussenalster. 
WHEN
May 14, 2022 at 11:00am - 1pm Berlin Time
Who's RSVPing

Catherine Beveridge
Geoffrey Simmons
Do you like this post?