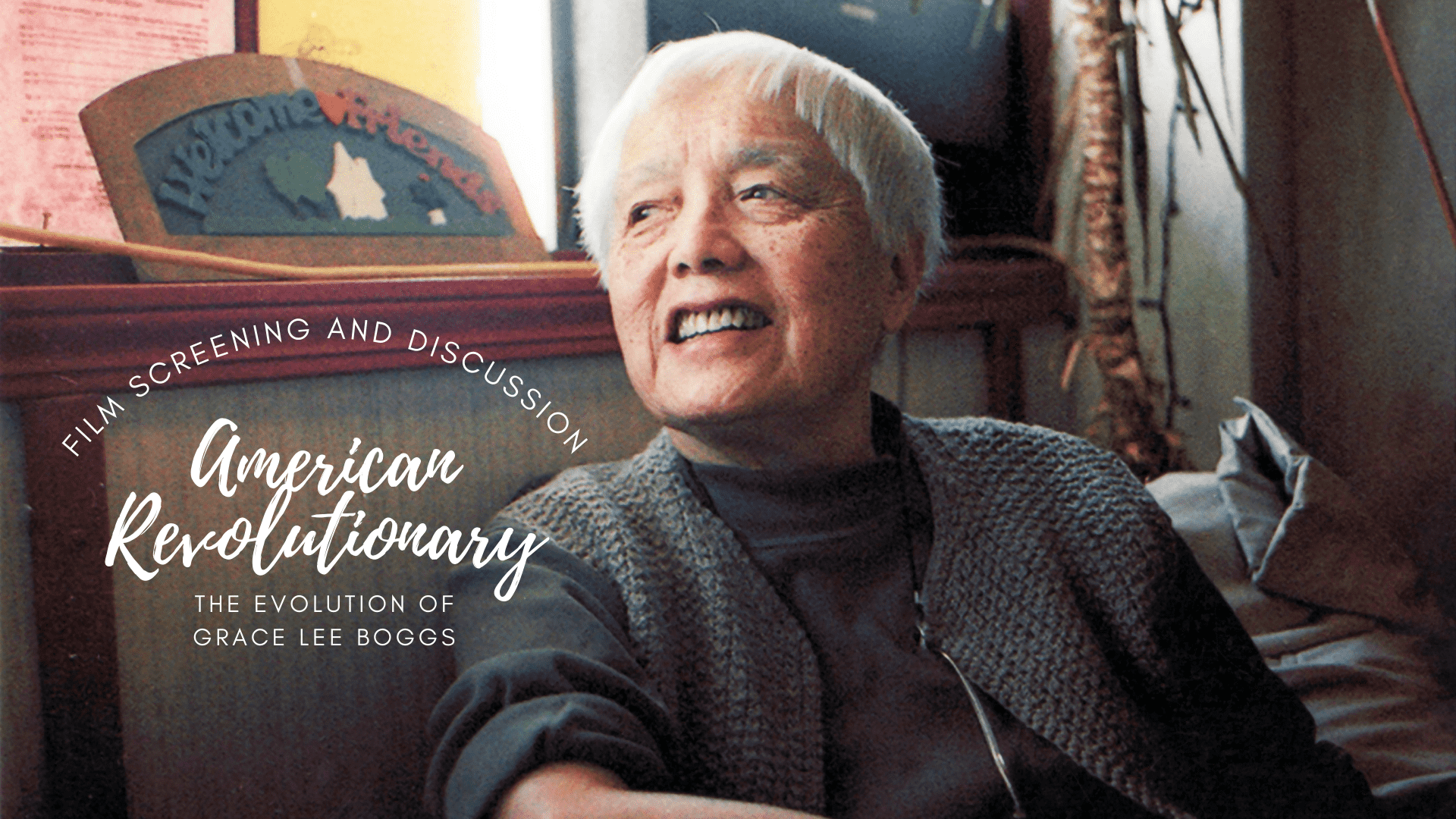 "A rebellion is an outburst of anger, but it is not revolution. Revolution is evolution towards something."
    -- Dr. Grace Lee Boggs
To celebrate Black History Month and honor AAPI and Black solidarity, the AAPI caucus hosted a screening of American Revolutionary: The Evolution of Grace Lee Boggs in both EMEA and AP regions. Dr. Grace Lee Boggs (1915-2015) was a Chinese-American author and philosopher,
known primarily as a Black Power and Civil Rights activist. Over the course of her century-long life, she collaborated with her husband James Boggs, founded the program Detroit Summer, a multicultural intergenerational youth program, and wrote five books on activism, revolutions, and feminism. 
The documentary, directed by Korean-American filmmaker Grace Lee, follows Dr. Lee Boggs through her life from the only Chinese-American doctoral student in her year to her longstanding community activism in her chosen home of Detroit. A central aspect of Dr. Lee Boggs's activism is personal responsibility and constant self-reflection: "We have to change ourselves," she says, "in order to change the world." 
After the screening, we hosted a discussion about allyship and how to continue Dr. Lee Boggs's activism in our lives. We spoke about community-led activism, how to reconcile anti-Black racism in the AAPI community with shared histories of oppression, and the conflict between violent and non-violent activism discussed in the documentary. Through this event, we hoped to highlight the strength of coalitions between AAPI and Black communities, as well as bring awareness to Dr. Lee Boggs and James Boggs's work.
"Something I notice when we talk about AAPI and Black solidarity is that, most of the time, people treat it like it is a new thing, when it's not. I wanted to showcase a historical example of empowerment that came from the coalition of two groups that have unique histories in the United States but that can be significantly stronger together," Anya Leonhard, one of the organizers of the event explained. 
Recommended reading about Dr. Lee Boggs and James Boggs includes Dr. Lee Boggs's autobiography Living For Change and The Next American Revolution: Sustainable Activism for the Twenty-First Century.