---
News
We did it! 🥳 👏 We are so excited about the election of Joe Biden and Kamala Harris, and we hope that you have all been able to celebrate and breathe a bit of a sigh of relief. On January 20, 2021, Kamala Harris will be the first AAPI and black woman to hold the office of Vice President.
In addition, we want to congratulate all the AAPI candidates that won election or reelection this year. Kai Kahele of Hawaii and Marilyn Strickland of Washington will join the House of Representatives as new Democratic AAPI Members of Congress. Congressman Andy Kim of New Jersey also comfortably won re-election, increasing his margins after a tight election race in 2018. A total of 153 AAPI candidates were successful at the state and local levels. You can find a list of who won on the Asian Pacific American Institute for Congressional Studies website.
read more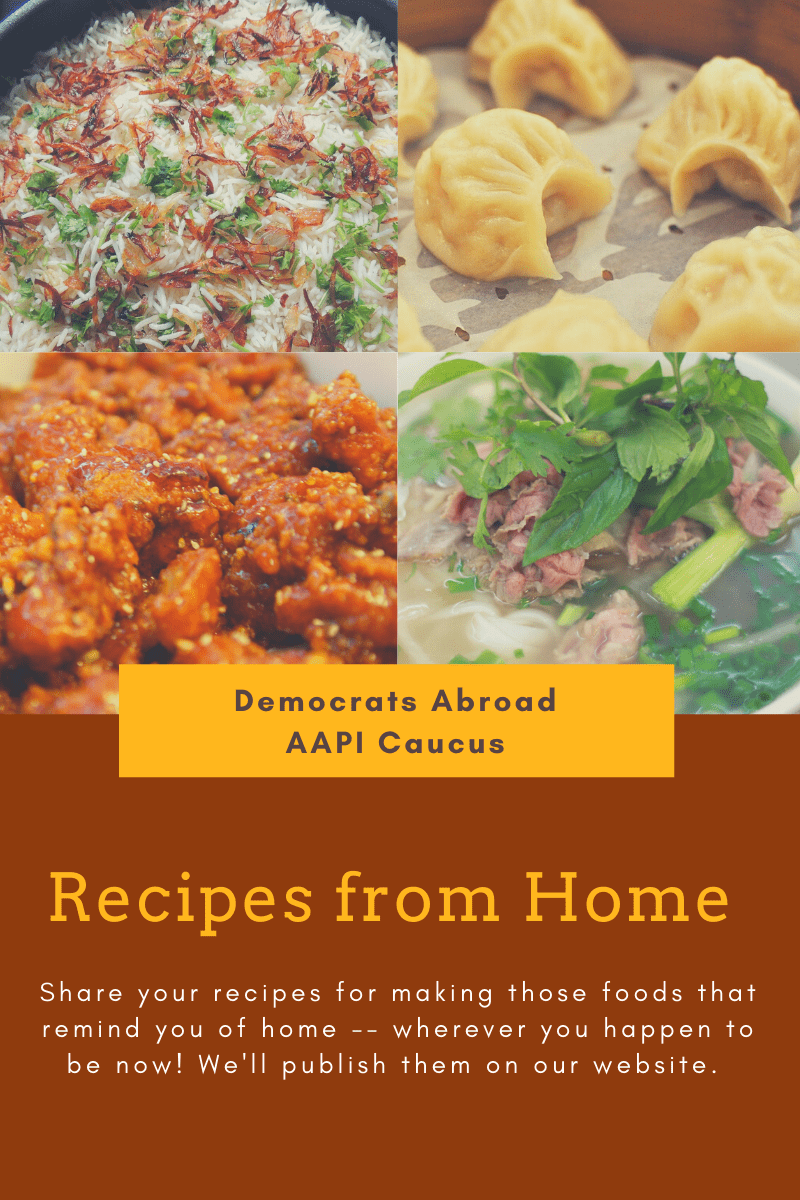 Your grandmother's kimchee, your Sunday afternoon poi snack, Dad's lobster noodles, or that slice of Chicago pizza - these all represent a piece of home to us.  And as Americans overseas, it's often hard to get your fix of food from home – whether you're in Tokyo, missing your lasagna fix; or in Munich, searching for a dim sum restaurant.
We'd like to create a place to share the stories and recipes that remind you of home, that make you laugh, or that solve a problem!  We'll post them here on our webpages and in our newsletter. If you have a video, even better – send us the link!
Here's an example from Anya, one of the AAPI caucus steering committee members!
Anya's Mom's Dumpling Wrappers Recipe
read more
See all posts
---
Upcoming Events