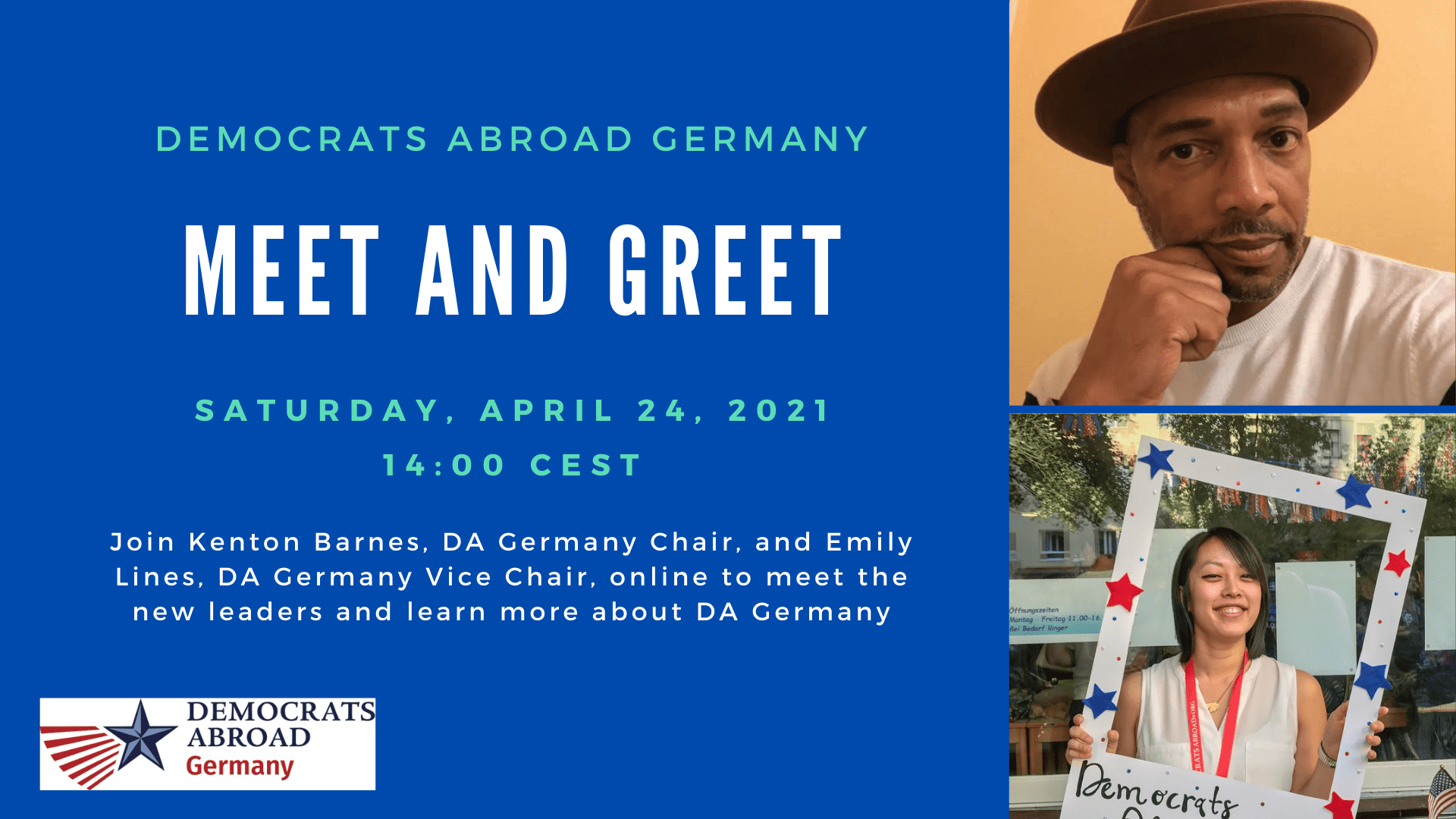 Join Kenton Barnes, DA Germany Chair, and Emily Lines, DA Germany Vice Chair, for an online "Meet and Greet" on Saturday, April 24th from 2:00pm to 3:30pm. We'll discuss our organization's structure and goals, introduce ourselves as the newly elected leaders of DA Germany, and ways you can get involved as a volunteer and with your local chapter.
Whether you're a long-time member or completely new to DA Germany, we warmly welcome all members to join us for this afternoon event. We hope to answer any questions you may have about DA Germany, as well as foster a lively, productive discussion with each other. 
To actively participate in the event, you will need a computer with an internet connection as well as a working microphone. 
Please RSVP to the event if you'd like to attend. Once we've received your RSVP, we will send you the login link. We hope many of you can join us! 
WHEN
April 24, 2021 at 2pm - 3:30pm Berlin Time
Who's RSVPing
Do you like this post?