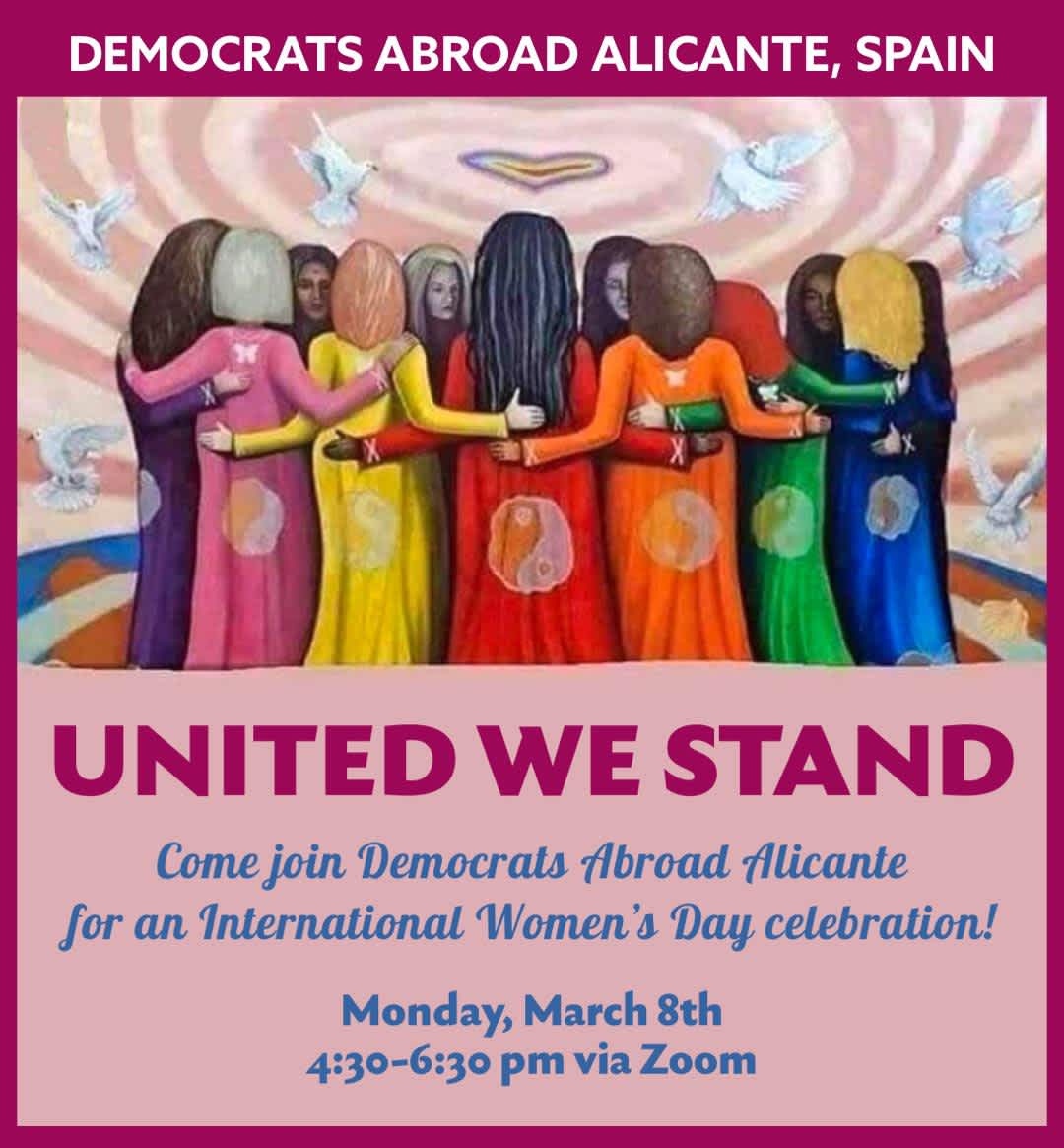 On March 8, 2021 DA Alicante was proud to host our 1st International Women's Day event.
As Americans living abroad in beautiful Spain, we decided that it was important to find out the past and current plight and struggles of Spanish women.  An amazing panel with diversified backgrounds in education, law, arts and culture, advertisement, activism, journalism, producers, directors, writers, artist, actors, interpreters, housing development, union organizer and administrators participated.
Our goal was to create an international bond of friendship and sisterhood!
The VIDEO of this wonderful event has been reproduced into two parts! Please take some time to listen, learn and possibly lend a helping hand to our Spanish friends.
* Video Length (Part 1): 1 hour 14 minutes
* Video Length (Part 2): 28 minutes
Part 2 of our March 8, 2021 International Women's Day event brings to the forefront some of the struggles of women not only in Spain but all over the world. Goya award winning screenwriter and director Ana Martinez Álvarez shared her short film, Pantalones, on women's inequality through the discriminatory and sexual harassment practices that many women have faced over their careers. In Spain this 4-minute film was rated for all audiences which would be equivalent to a PG rating in the US. With that said, there are graphic scenes and viewer discretion is advised.
Do you like this post?