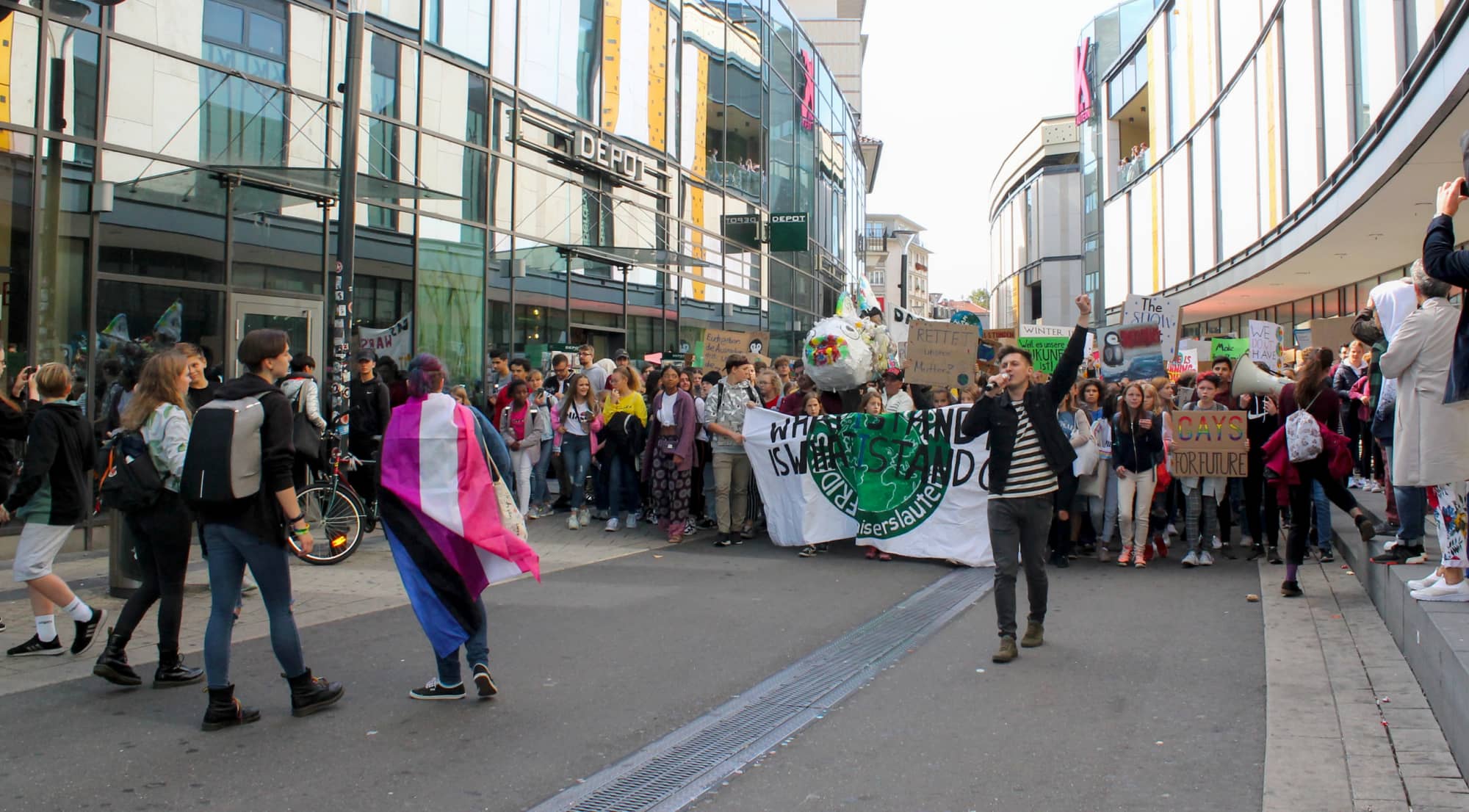 The DAG Kaiserslautern-Saarland Region Chapter will join the local Kaiserslautern Fridays for Future-organized Global Climate Strike and March starting at the Kaiserslautern Hauptbahnhof Friday, September 23 at 1:30pm.
From Kaiserslautern Fridays for Future: "On September 23, people all over the world will take to the streets and we in Kaiserslautern will be there too. After a hot summer full of forest fires and droughts, steps backwards in energy policy and the start of the deforestation season, we want to remind you that climate justice must be acted upon."
Learn more about Fridays for Future and the 23 September Climate Strike and march here.
Fridays for Future will also be hosting several other events around climate, conservation, clean up, and action this fall, including a World Trash Cleanup Day in downtown Kaiserslautern on Saturday, September 17 starting at 12pm. To join, meet at the Kugelbrunnen by the intersection of Riesenstraße and Eisenbahnstraße. More info here.
WHEN
September 23, 2022 at 1:30pm - 3:30pm Berlin Time
Do you like this post?