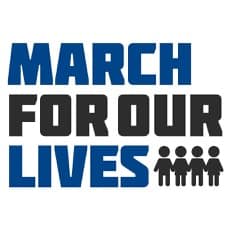 On Saturday, March 24, 2018, Democrats Abroad Austria's Youth Caucus will join young people from around the world and hold a "sibling" march in solidarity with the brave students of Marjory Stoneman Douglas High School and their March For Our Lives event in Washington D.C. The march, which will begin at 3pm at Ballhausplatz, will be one of over 800 events to take place globally. 
March for Our Lives will be the largest of its kind in history.
Although American students in Austria might live in a country with sane gun control laws, their American friends, relatives, and future college classmates and colleagues do not. The students of Parkland, Florida have begun a movement towards real change in gun control laws and we think it is vital to show our support. Join us in solidarity for common sense gun control in the US!
All nationalities are welcome to end this insanity. We want to especially invite and encourage young people to attend. We have reached out to international schools and religious communities in Vienna and expect broad participation in this non-partisan effort. 
Find updates here https://www.facebook.com/DemocratsAbroadAustria/ and here https://www.democratsabroad.org/at

Demonstration information:
Start: Ballhausplatz March 24, 2018. Meet at 15:00; March at 15:30.
Come early to make signs and posters: 12:30 at Amerlinghaus, Stiftgasse 8, 1070 Vienna
Guest speakers and musicians will include filmmaker Nadiv Molcho, comedian Okello Dunkley, American teachers and students.
Please RSVP to the following link. http://act.everytown.org/event/march-our-lives-events_attend/10160
Do you like this post?