Thursday, April 27
Zoom; RSVP for link prior to event.
Pride Caucus Spotlight on: Tik Tok Super Star Charlie Desi
RSVP
Pride Caucus Spotlight on:  Tik Tok Super Star Charlie Desi
Hosted by DA Spain LGBTQ+ Caucus

Saludos!
You are cordially invited to join Democrats Abroad Spain's LGBTQ+ Caucus for a Pride Caucus Spotlight on Tik Tok Star Charlie Desi.  
Self described as a Southerner, Storyteller and Smartass, Charlie Desi has taken Tik Tok by storm. The openly gay Desi tells it like it is on a variety of topics from fashion, style, the Methodist Church and, of course, politics.  His homey, yet refreshingly direct, style has amassed 340 thousand followers on the trend setting platform and has sparked controversy and dialog from his Birmingham, Alabama home.    
Charlie Desi will join us to chat about the current state of affairs in the south, how he got started on Tik Tok and how he reconciles his strong faith with his outspoken gay affirming life.    
The Pride Caucus Spotlight on Charlie Desi will take place on Thursday, April 27, 2023, 7:00 p.m. CET.  More information below and all are invited to join.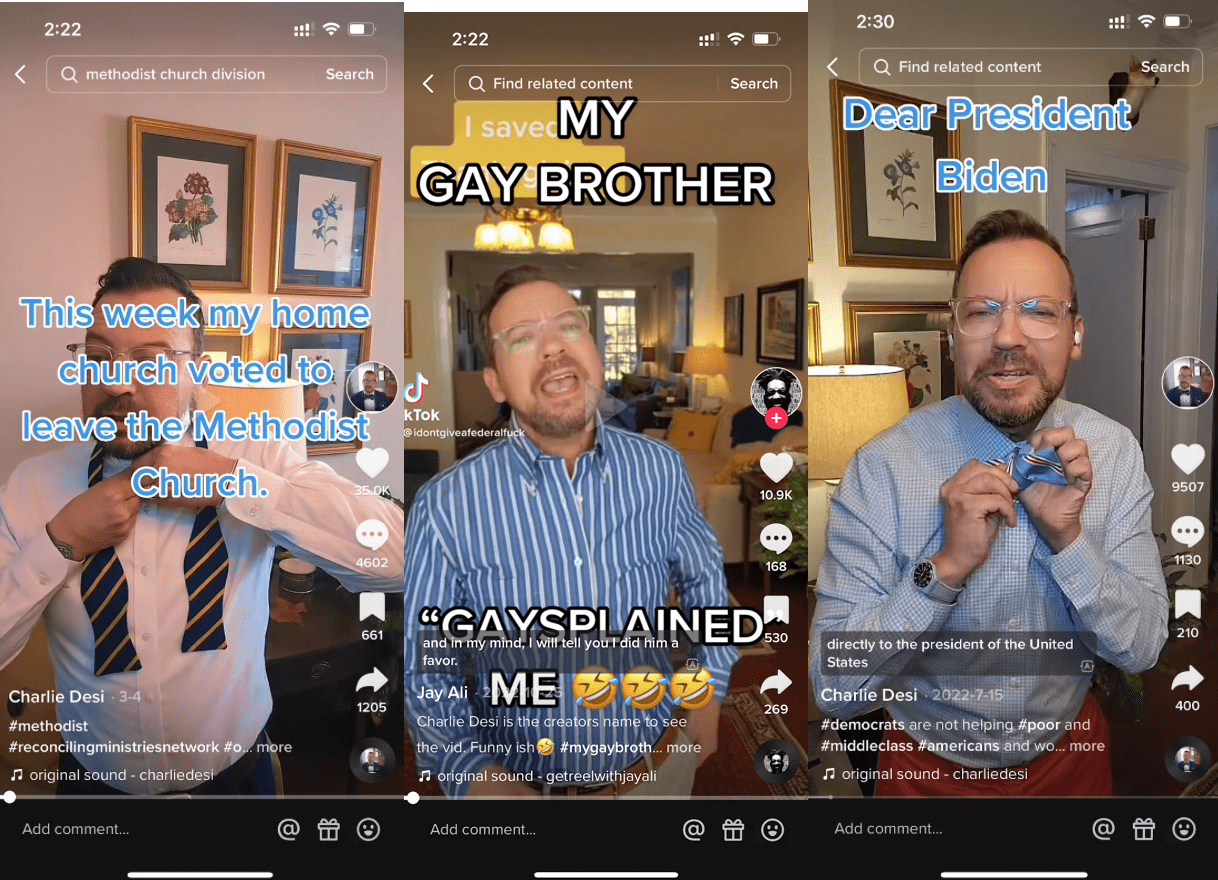 More information on Charlie Desi is below.   
Pridefully yours,
Democrats Abroad Spain LGBTQ+ Caucus
https://www.tiktok.com/@charliedesi?lang=en
WHEN
Thursday, April 27, 2023 at 07:00 PM Madrid Time
CONTACT
John Murphy and Hal Moskowitz
[email protected]
25 RSVPs