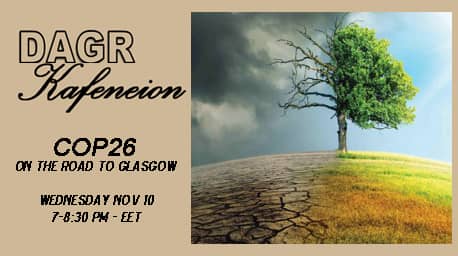 DAGR Kafeneion
Wednesday November 10th

On the Road to Glasgow
COP 26 - What is it and what is at stake?
Who is the IPCC? What does the science really say?
How to get ahead of the curve of climate change in Greece?
Join Gaetano Leone, former Deputy Director of the IPCC and recently retired Coordinator of the Barcelona Convention along with Christina Baritaki, former Secretary General of Environment and Energy for Greece discuss the current "state of knowledge" on climate change globally and what is happening on the ground here in Greece.
More about our speakers: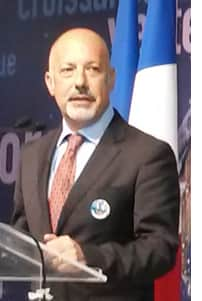 Gaetano Leone graduated in Political Sciences in Italy and specialized in International Relations. He has long and diverse experience of political and inter-organizational affairs, inter-governmental processes, leadership, management, and partnerships, especially in the field of sustainable development. After three years in the private sector, in 1988 he joined the United Nations Development Programme (UNDP) in Uganda and has since covered UN assignments of increasing responsibility across African, Europe and North America. 
Gaetano has moved across 9 duty stations, has worked for 4 UN agencies (UNDP, Unicef, UN-Habitat and UN Environment) and at the World Bank and WMO. He was Deputy Secretary of the United Nations Intergovernmental Panel on Climate Change (IPCC) during the process leading to the approval of the Fifth Assessment Report: Climate Change 2014. During his tenure as Coordinator of the United Nations Mediterranean Action Plan-Barcelona Convention Secretariat, he was also appointed as Acting Director, Europe Office of the UN Environment Programme. Gaetano retired from the UN in May 2021.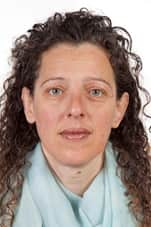 Christina Baritaki is a graduate from the School of Agriculture, (Thessaloniki) and she holds a Master of Science Degree in "Management of Marine and Terrestrial Biological Resources" (Biology Department / University of Crete). She has also graduated from the National School of Public Administration, a body for specialized officials of the Public Administration with comprehensive professional training.
She joined the Ministry of Environment and Energy in 2004, in the Directorate for Environmental Planning, with main issues of responsibility in Biodiversity and Protected Areas and worked in international environmental issues. She had the responsibility to deal with important issues as the National Focal Point of Greece on the United Nations Convention on Biological Diversity, participating as National Representative in relevant international meetings of the European Union and the United Nations system.
She was appointed Secretary General for the Environment of the Ministry of Environment and Energy and served in that position from May 2015 to July 2019.
From July 2019 onwards she is the Head of the Athens' office of the European Parliament member from the European Left (GUE / NGL) Mr Papadimoulis Dimitrios, vice President of the European Parliament.
WHEN
November 10, 2021 at 7:00pm - 8:30pm Athens Time
CONTACT
Sarajane Kidd Leone · · 694 260 2055
Who's RSVPing
Do you like this post?