Sunday, February 26
Washington, DC
Wisconsin Calling! 📱
RSVP
It's Democratic Party time!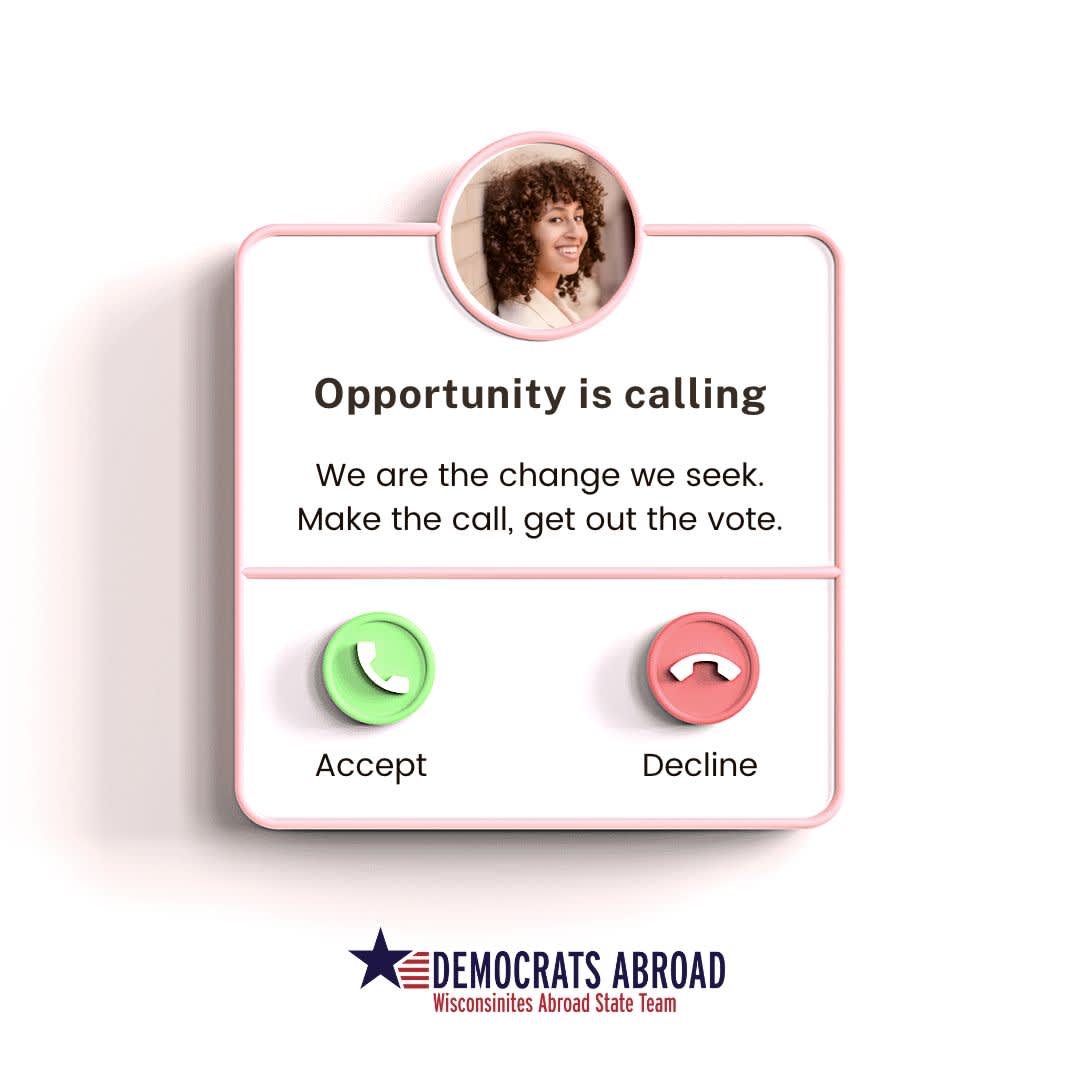 The Wisconsin Supreme Court election looms before us. The results will affect Wisconsinites for decades, and may be a determining factor in voting rights and who gets sent to the White House in 2024.
Over the next weeks, thousands of Wisconsinites abroad will make their voices heard, and you can ensure thousands more are able to participate by making calls!
Join Democrats across the Asia Pacific region on Sunday, February 26th, to call Wisconsin voters. We're hoping for a strong showing, which we can only achieve with grassroots supporters like you.
Sarah Godlewski, former Wisconsin State Treasurer and founder of Women Win Wisconsin, has a boots-on-the-ground report from the state prepared for us. We will then roll into making calls together to let Wisconsin voters abroad know about how they can vote in the consequential State Supreme Court general election on April 4th. 
| | |
| --- | --- |
| New Delhi | 10:30AM |
| Astana | 11AM |
| Bangkok | 12PM |
| Hong Kong | 1PM |
| Tokyo | 2PM |
| Canberra | 4PM |
| Wellington | 6PM |
We are the Party that builds not destroys.
We support healthcare and the right to privacy. 
We believe in fair maps.
We include, rather than exclude.
We make decisions based on data, facts, and truth rather than conspiracy theory. 
We are Democrats.
Help us restore the balance of power and create a fair Wisconsin.
WHEN
Sunday, February 26, 2023 at 12:00 AM Eastern Time (US & Canada) Time
CONTACT
Wisconsinites Abroad
[email protected]
8 RSVPs