In this February 2017 issue:
Upcoming Events

Vienna Young Dems Pub Night - Feb. 24th

Salzburg Meet-Up – Feb. 24th

Graz Meet-Up - Feb. 17th

Solidarity Sundays Vienna #1 - Feb. 26th

Save the Date: Annual General Meeting – March 18th

Issues and Actions

Call for Nominations - Democrats Abroad Austria Executive Committee Elections 2017

DAA Review

Candlelight Vigil at US Embassy

Women's March on Washington – Vienna

Special thanks to the AIBC - Vienna
---
1. Upcoming Events

1. Vienna – Young Dems Pub Night – February 24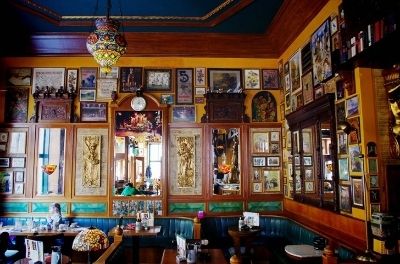 Young Dems pub night is back! It's been a while since we have gotten together, so we hope to reunite as well as welcome all the new people that have joined lately. We have a reservation for 10 people at 7PM in the non-smoking section at the same location we held our election night party. Our very own Doug Andrews will also be playing LIVE at 8:30PM, so some of us may stick around a little longer to listen to him. Please RSVP if you can via the website or our Facebook event. For questions, contact our DA Vice Chair at [email protected]
JOIN US:
Date: Friday, Feb. 24th
Time: 7:00 p.m.
Place: The Golden Harp Landstraße, Erdbergstraße 27, 1030 Vienna
Contact: Ashley Arreola, [email protected]
---

2. Salzburg Monthly Get-together 
Our next meeting will be Friday, February 24 at The English Center at 17:30. Members and friends are welcome. So please give Mary Ann a quick call at +436645923408 (or send a text) to let her know you are coming.


Note: This will be our last meeting! If anyone would like to take over the Salzburg meetings, please contact Mary Ann!

JOIN US:
Date: Friday, Feb. 24th
Time: 5:30 p.m.
Place: The English Center, Haunspergstrasse 37A, 5020 Salzburg  
Contact: Mary Ann Balko-Koch 0664 59 23 408
---
The Women's Week of Action happens to coincide with our semester break, so we are planning an afternoon of action in Graz either before or after – let's take some time to sit down and brainstorm actions we can take from Austria's second city. We'll have laptops and phones ready to make calls and contact our representatives. Date and location is at Bar28 – please contact Caitlin Ahern [email protected], +436503125572, if interested!
---

Planned Parenthood is under attack like never before. Congress is gearing up to block millions of patients from accessing birth control, cancer screenings, and other care at Planned Parenthood, which will hit low-income folks and people of color the hardest. We must act now.

Who we are
As Americans in Vienna, living abroad has left many of us feeling disconnected from the actions being taken by our fellow Americans in the US. That's why Grassroots of Democrats Abroad Austria is starting a Vienna chapter of Solidarity Sundays with regularly scheduled events focusing on issues that matter. We invite you to join us in building a community of activists here in Vienna.

At our first Solidarity Sundays Vienna event we will be getting personal by decorating and writing postcards to our government representatives to express our deep concern about the imminent threat to Planned Parenthood and women's reproductive rights across the globe.

The event will kick off with a speaker (to be announced), followed by introductions on why we are inspired to fight for Planned Parenthood and how the organization has impacted us personally. Then it's time to get busy writing and decorating our postcards. The event will close with a few songs from Democrats Abroad Austria's very own Danny Chicago.

Not American and still want to get involved?
You are more than welcome to participate! Following the #IdesofTrump action in the US to flood the White House mailbox on March 15th , we will also be writing and mailing pink slip postcards directly to Donald Trump to express our opinions of his policies on women's reproductive rights.

What to bring?
We will provide postcards and pens.
50 cents per postcard to cover postage (Estimate 2 euros for 3 cards to representatives and 1 to Donald Trump). We will be sending all postcards in a package to the US, which will be mailed from there to save on costs.
Cash for food and drinks provided by die Au
Craft items (markers, glitter, etc.) for those who want to get extra creative with your postcards
Pussy hats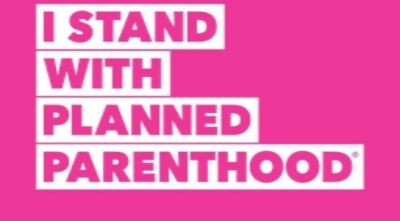 Where: Die Au
When: February 26th 4:00pm to 6:00pm 

Please RSVP to this event on Facebook so we can gauge how many participants to expect.
For more information on how to get involved and support Planned Parenthood, please visit their PP Action site.
This event is hosted by Grassroots of Democrats Abroad Austria.
For questions about the event, please contact Allison Gutscher or Lizzie Stevens
---
5. Save the Date: Annual General Meeting – March 18th
Please save the date for our Annual General Meeting on March 18th in Vienna. Location and time TBA. See below for information on the elections held during the meeting.
---
2. Issues and Actions
1. Call for Nominations - Democrats Abroad Austria Executive Committee Elections 2017
Democrats Abroad Austria will hold its 2017 Annual General Meeting in Vienna on March 18th.  At the meeting, elections will be conducted to fill the following positions for two-year terms:
•    Chair
•    Vice-Chair
•    Treasurer
•    Secretary
•    Counsel and
•    up to 6 Members-at-Large
The job descriptions for the members of the DAA Executive Committee can be found below.  If you would like to run for any of these positions, please send your name and a short bio to the Nominations Committee by February 14, 2017. Send to: [email protected] with a copy to [email protected]
A list of candidates and bios will be sent to all members – with the official announcement of the meeting on February 18th. Nominations will also be taken from the floor at the AGM.
Best regards,
Kate McGrath and Eva Ciabattoni
2017 Democrats Abroad Austria Nominations Committee
DAA Executive Committee Job Descriptions
From the DAA Bylaws:
Article V: Officers
The Officers of the organization shall be the Chair, Vice-Chair, Secretary, Treasurer and Counsel. The Vice-Chair shall be of the opposite sex of the Chair.
Article VI: Chair
The Chair shall be the chief executive officer of the organization, shall call and preside at all meetings of members and of the Executive Committee, and shall have responsibility for all activities approved by the Democrats Abroad Austria Executive Committee. The Chair shall sit ex-officio on all committees of the organization including Standing Committees, with full voting privileges.
Article VII: Vice-Chair
In the absence of the Chair, the Vice-Chair shall call and preside at meetings of members and of the Executive Committee. The Vice-Chair shall have such other duties as the Chair shall define, such as chairing Standing or Ad hoc Committees.
Article VIII: Secretary
The Secretary shall keep minutes of all meetings and all files and administrative records of the organization. All such records shall be open for inspection by members.
Article IX: Treasurer
The Treasurer shall manage the finances of the organization, maintain its financial reports to members and make and maintain such financial reports as may be required by law (including without limitation the laws and regulations of the United States and of the individual states applicable to political parties and contributions to them). All such records shall be open for inspection by members. The Treasurer will co-sign with another Executive Committee member on the Democrats Abroad Austria bank account. With advice from the Executive Committee, the Treasurer shall prepare an annual budget to be approved by the Executive Committee. The budgetary year will begin and end near the date of the Annual General Meeting.
Article X: Counsel
The Counsel shall be available for consultation by the Committee or its Officers on legal and procedural questions relating to Democrats Abroad Austria and its activities. If no Counsel is available, Democrats Abroad Austria will rely on the DPCA International Counsel.
Duties of the Members-at-Large are not spelled out in the Bylaws; rather they are self-selected in consultation with the Executive Committee. Current Members-at-Large have taken on a variety of responsibilities including:
*Salzburg Coordinator
*Database Manager
*Media Contact
*Social Media and member communication
*Membership engagement
*Graz Coordinator
---
3. DAA Review
1. DA Austria's Candlelight Vigil
Since the election, many of us have all been in a state of shock, disappointment & angst. On Friday, Dec. 2nd, some of DA Austria's members gathered in front of the U.S. embassy in Vienna to hold a candlelight vigil in order to let the world know that we believe in diversity, stand up for civil rights and will continue to fight against hate and for human rights. Candlelight vigils and similar protests like this are being held across the world from Hungary to Japan to Guatemala in solidarity of the Women's March in Washington, and this was just the first of many that DA Austria will participate in. It was a very nice evening filled with great ideas as to how we as citizens can stay involved from abroad, because it is so very important to unify and overcome the hateful and discriminatory rhetoric that is coming from the White House right now. It is moments like these that we are reminded that it is crucial to continue to fight for the values of justice and liberty that we as a nation believe in. We were honored to hear the personal stories of members and were happy to provide a place of comfort for Americans to come and express their feelings and ideas. We were also proud to present our new DA Grassroots Movement in Vienna, so please let us know if you are interested in getting involved. Contact Tanya Lolonis at [email protected].
To check out photos from the evening, see our Facebook photo album.
At the Vigil, member Robbie Ierubino read a poem he composed expressing his feeling about the election results:
We the united

We the families

We the individuals

We the native

We the foreign-born

We the religious

We the free

We the oppressed

We the young

We the forgotten

We the divided

We the heartbroken

We the citizens

 

We the Americans

Are different than you think

We the people




2. Women's March on Washington – Vienna
On January 21st, Americans, Austrians and people from all over the world took part in the Women's March in Vienna. At the march, Brigitte Hornyike of the Austrian Fraurenring spoke, followed by DA member Laura Rockwood. Despite the -8 degree temperatures, it was estimated that 1,500-2,000 people marched together from Karlsplatz to Stadtpark. After marching, women from One Billion Rising performed their internationally known dance, Break the Chain, and DA member Danny LoCascio performed "These Times They Are a Changin'" by Bob Dylan.
Following the march, the lead organizers of the Women's March on Washington and Women's March Global have continued their efforts to make change in the US and around the world. The Women's March on Washington released an action plan titled 10 Actions/100 Days. This action plan holds ideas in which Americans abroad, as well as those in the States, are able to take part. Members of DA have also been meeting together to talk about what we can do about the issues happening in the States while living in Austria. It is wonderful to see the new excitement and energy towards activism here in Vienna following the march. Let's keep it going!
3. Special thanks to the AIBC - Vienna
We would like to thank the AIBC for the use of the baseball field at the Prater for our very successful 4th of July picnic and softball game. Everyone had a great time and we strongly encourage those interested in volunteering to check out their needs for the upcoming season here!
Do you like this post?