In this Issue:
Events
Young Dems Pub Night with special guest Heather Brown
Young Dems Annual Martinigansl Feast
Thanksgiving Dinner.
Issues & Actions
Give to Win Campaign
Call for Global Auction Items
Energetic and in the Provinces? We Want You!
Reviews
Elizabeth Warren Watch Party
Solidarity Sunday #8
Liberal Libations #2
Members' Corner
Events
Oct. 25th - Young Dems Pub Night with special guest Heather Brown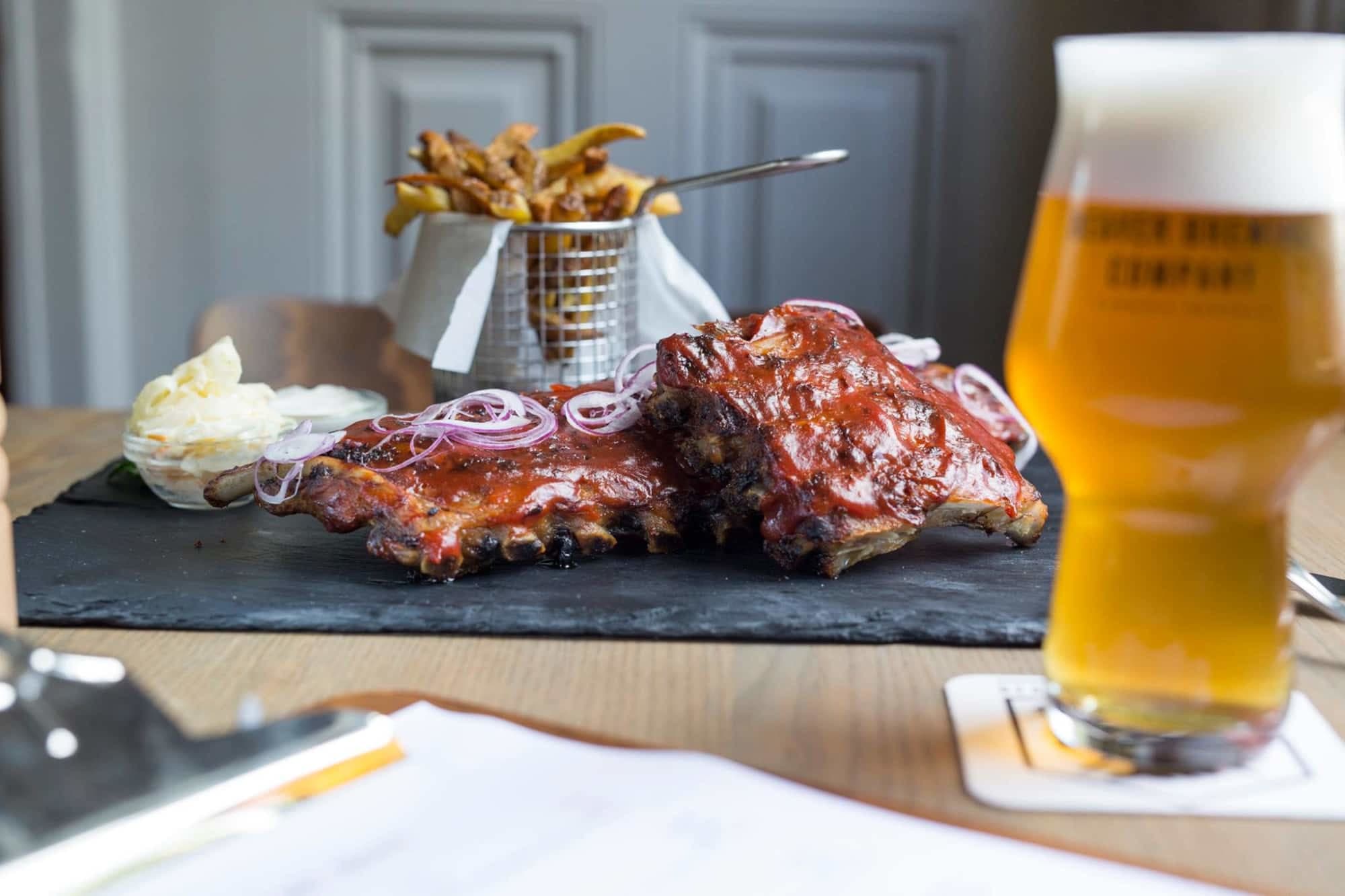 We're headed back to our favorite spot for our monthly pub nights and are excited to have Young Democrats of America International Affairs Director Heather Brown in town to join us.
Heather previously served as Young Democrats of America chief of staff. In addition, she also worked tirelessly on Hillary's campaign and could provide insight to how a campaign is organized.
Please RSVP as 10 seats have been reserved.
P.S. Don't forget to pay your bill before you leave!
WHEN October 25, 2017 at 7pm - 11pm
WHERE Beaver Brewing Company
Liechtensteinstraße 69 Vienna 1090 Austria
Google map and directions
CONTACT Ashley E. Arreola
+436503749481
---

Nov. 11th - Young Dems Annual Martinigansl Feast
Join us for our annual Martinigansl feast in the heart of Grinzing, where you can find Vienna's vineyards and heurigen restaurants.
The restaurant will need the exact count of people attending and ordering goose, so if you are vegetarian, please make sure you write it in the Facebook discussion, so I can inform them in advance. Hope you can join us!
Our reservation is for 10, so we'll need to update it if more people would like to come, so please RSVP via Facebook
WHEN November 11, 2017 at 7pm - 10pm
---
Nov. 23rd - Annual Thanksgiving Dinner at Restaurant Sperl
This Thanksgiving we invite our Democratic friends and family to our annual Thanksgiving Dinner.
We have made reservations for 60 at Restaurant Sperl in the 4th district (not Café Sperl in the 6th). It's a typical Viennese Gasthaus and we'll have a large private room all to ourselves. There will be a buffet with a 3-course feast including pumpkin soup, turkey with all the fixings – mashed potatoes, roasted red beets and sweet potatoes, green beans, red cabbage, stuffing – and dessert. If you can, please bring a pumpkin or pecan pie. They are always very appreciated!
WHEN November 23, 2017 at 7pm - 10pm
---
Save the date for these upcoming events!
Nov. 26th Solidarity Sunday #9
Dec 6 - Young Dems
TBA Voter registration tables
TBA DAATalks speaker series
---
Issues & Actions
Give to Win Campaign
As of October 9th you can be a part of political change - Play a role in the GIVE to WINcampaign. For 4 weeks Democrats Abroad is asking members like you to GIVE your TIME, GIVE your EFFORT, and GIVE your LOVE on social media.
We will also be asking for donations. But, we want to show you what you GET when you GIVE to WIN!
Your gift to Democrats Abroad can sponsor a specific effort. Here are some examples:
If you GIVE a sponsorship for your State's Voter Data You GET: More Voters
The best way to get and keep Democrats in office is to find voters. We need help reaching Americans abroad from your state. Democrats Abroad can mobilize 200,000 voters, but there are nearly 9 million Americans living outside the US. DA can reach an estimated 500,000 additional voters by gaining access to state voter rolls. This information shows where the states are sending their ballots. It is valuable and available to DA, but it costs. Why not sponsor it?
If you GIVE… a sponsorship for Healthcare Stories You GET: Policy Change
The universal healthcare stories we've collected are being turned into books that will be sent to Congress and to other healthcare advocates around the US. They will be tools to create dialogue and show how other countries handle their national healthcare systems. Why not sponsor this effort and be a part of creating policy change?
If you GIVE a… sponsorships for an Honorary Membership in Democrats Abroad You GET: To Honor a Leading Democrat and Build Important Relationships
Many Governors and Senators have overseas experience that helps them understand the challenges you face as a US citizens abroad. To celebrate their roles as leaders and honor their experiences, DA is offering members the opportunity to sponsor them as honorary Democrats Abroad. DA will visit with each governor or senator and present them with their honorary membership certificate with your name as sponsor on it. Why not sponsor your Congressperson?
But it is not just about the money-
If you GIVE… your TIME You GET: To be Part of Political Change
We need fellow Democrats - like you - to give their time to make this fundraising drive a success. We are still looking for volunteers to use our CALLHUB and contact fellow Democrats from this region.
If you are interested please sign up HERE
---
Call for Global Auction Items
Are you an opera aficionado? An expert on the architecture, art, culture of your adopted city? Or a foodie who loves to share your knowledge? Do you have a holiday house that's free or a skill you'd like to share? DA will once again host a Global Auction in order to raise funds for our Get Out the Vote (GOTV) activities in 2018 and we need items to auction!
In the past, DA Austria has put together an Austria Package that has included lodging, tours, hikes and other entertainment. We are looking for a member who might have an apartment, air bnb, or other accommodations they would be willing to donate from a weekend to a week for this year's DAA Package. Remember, the people who visit are other DA members, so it's a nice way of getting to know other members from around the globe and the proceeds go towards DA Global and DAA getting out the vote in 2018. This has been a BIG seller in prior auctions and we hope to be able to do it again this year!
Please contact Jennifer at [email protected] If you'd like to add to our package or submit your offer through this form and you will be contacted by the auction's primary organizers. The sooner we can confirm commitments, the better results we'll get!
The auction itself is set to run November 12-22. Mark your calendars!
---
Energetic and in the Provinces? We Want You!

Many of DA Austria's members live outside of Vienna and would also enjoy getting together and meeting some fellow Dems, throwing a watch party, phone banking together, or joining one of the many GET OUT THE VOTE events that will be taking place over the next year. That's why we're looking for people from Burgenland to Vorarlberg who would like to organize an event. It's easier than you think and we'll give you any support you may need. Please contact Jennifer at [email protected] if you think you might like to hold a meet-up or event. We'd love to hear from you!
---
Reviews
Elizabeth Warren Watch Party

Fifteen DAA members got together on Sunday, September 17th at the home of DAA Chair, Jennifer Rakow-Stepper, to watch Senator Elizabeth Warren's presentation to Democrats Abroad members around the globe. International Chair Julia Bryan wrote, "The call last Sunday was an energy-filled round of question and answer. She cheered on our universal healthcare campaign and asked us to keep fighting for DACA. She also answered our questions on RBT (residency-based taxation) with clarity and candor. We are continuing to work with her team to help them understand the issues that affect Americans abroad and thank you for your contributions to the call!" Senator Warren answered questions from attending members Antje Lewis and Dr. Joshua Lange.
Before and after members stayed for chips and salsa and political conversation. Thanks to everyone who made it on a very rainy Sunday afternoon and to Global DA for their organisation!
---

Solidarity Sunday #8

What do New Hampshire, New York, Florida, and Oklahoma have in common?
That's what an enthusiastic group of Dems discovered at the Amerlinghaus on September 24th for the eighth Solidarity Sundays Vienna meeting.
The session began with a presentation by SolSun Vienna co-founder, Tanya Lolonis, about the pros and cons of the Medicare-for-All plan proposed by Senator Sanders and recently supported by Senate Democrat co-sponsors and Democrats Abroad.
Afterwards, we turned to a hands on phone banking training session on the calling platform CallHub with a focus on the current 2017 Special Elections. The beauty of the Call Hub system is that you can commit as much or as little time as you're able and the calls are free for you, the volunteer.
This training session was a lot of fun. We started with some role-playing of the different situations and soon moved on to the real thing with actual calls. Phone banking volunteers reach out to DA members which, as Juan Cerda shared with us, is a lot easier than making Prop 8 calls for marriage equality as he did in California in 2008.
Historically, Democrats do badly in midterm elections because they don't vote. We'll be working hard to change this in 2018 and we're beginning now. You can even donate your time phone banking to the Give to Win Campaign. There are 795 calls to make in Europe.
Interested to find out more? Click here.
---
Liberal Libations Two

On a recent Saturday evening, Democrats Abroad Austria members gathered for a wine tasting Fundraiser at the home of Kate McGrath and Vice Chair Keith Jacomine. The evening had a three country, three wine theme with attendees tasting sparkling, white and red wines from Austria, Hungary and Italy.
We were pleased to also have with us that evening former DA The Netherlands Chair and current Democratic National Committee member Martha McDevitt-Pugh. Martha gave a brief talk on how the eight DA DNC members work to ensure that the interest of overseas Americans are heard in Washington, DC.
Approximately €500 was raised which will go towards our Get Out the Vote efforts during the 2018 mid term elections.
---

Members' Corner
More Podcast Love

Podcasts are the Netflix of radio — delivering content on-demand straight into your earbuds or radio speaker. They're growing in popularity and cover topics from the Arts to Comedy to Science to Sports. As a Democrat living abroad, I use them to join in political discussions back home. Two of my favorites in the Trump era:
Pod Save The People:
The "Crooked Media" empire continues to produce podcasts that race to the top of political podcast charts. On "PStheP", organizer and Black Lives Matter activist De Ray McKesson leads conversations that dive deep into culture, social justice and politics. Wondering about #TakeAKnee issue? Want to hear how people of color are processing Charlottesville? You'll learn about it here. DeRay was a teacher before becoming an activist, and it shows in his illuminating questions and manner of listening — and he does it all in the most velvety voice you've heard since late-night FM radio. Change starts with knowledge. This podcast delivers.
On The Media:
From the NPR stable, weekly "OTM" is a fascinating podcast that examines media and journalism. Brooke Gladstone and Bob Garfield explore threats to free speech, government transparency, and shine a light on how the news is delivered — and how this shapes our views. After the Las Vegas shooting they looked at how numbers distort our understanding of tragedies, have asked politicians how the attacks by the President on journalism and facts influence how they deal with the press, and used the mystery of the earthquake victim in Mexico who never existed to explore distrust in media and government. Listen, and learn how to filter and understand the news.
Both are free on the iTunes store, Spotify, and Stitcher.
–Tanya Lolonis
---
 DA Austria
Do you like this post?