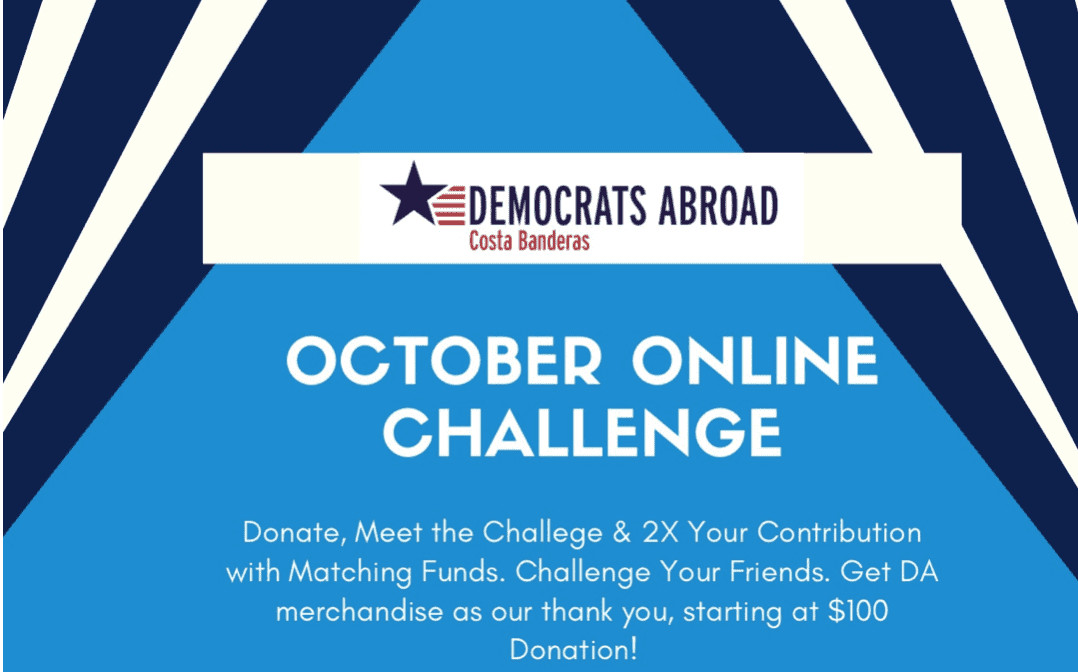 We have a challenge!
The time is very short and sometimes it comes down to the last minute to Get Out The Vote!
Let's show the Republicans that concerned individuals can support our causes and candidates and WIN over corporations and Super PACs! It takes work! It takes dedication! It also takes some money!
For a limited time, you can DOUBLE your donations to Democrats Abroad Costa Banderas because a few of our local dedicated Democrats have pledged a pool of dollars to match your donations of $50-$500!
We also have some cool Democrats Abroad swag for donations starting at $100 (excluding matching funds).
Go to:
http://www.democratsabroad.org/donate_mx_costa_banderas_october_challenge
Go BLUE!