Episodes 3 & 4 of the lively new podcast Ask an American to Vote are now live. They can be heard directly at https://anchor.fm/demsabroadca, or through most podcast platforms.

The podcast is aimed at anyone who can vote from abroad in American elections, and for those who know someone who can. Co-hosts David Schellenberg and Rachel Eugster—chair and vice-chair of the Canada's Capital Region chapter of Democrats Abroad—hope to reach people, particularly in Canada, who have never exercised the right to vote.
"Everyone in Canada knows an American," says Schellenberg. "We want to find those people through their friends and motivate them to vote."
Episode 3 features an interview with Lance Lehman about what travelling to Iowa to caucus as a dual Canadian-American citizen was like; about the way he photo-bombed his brother's Yang selfie; and about an exchange with John Kerry involving a Christmas sweater.
In Episode 4, Rachel and David explore some of the ways in which you can get involved with Democrats Abroad to make a difference (plus a fleeting cat reference).
"Our Tell An American to Vote podcast is a way to cut through the noise to explain issues of interest to American citizens living outside the U.S.," says Eugster. "We're trying to anticipate questions and demystify the process of voting from abroad. We're aiming for something a little bit wonkish and a whole lot of fun."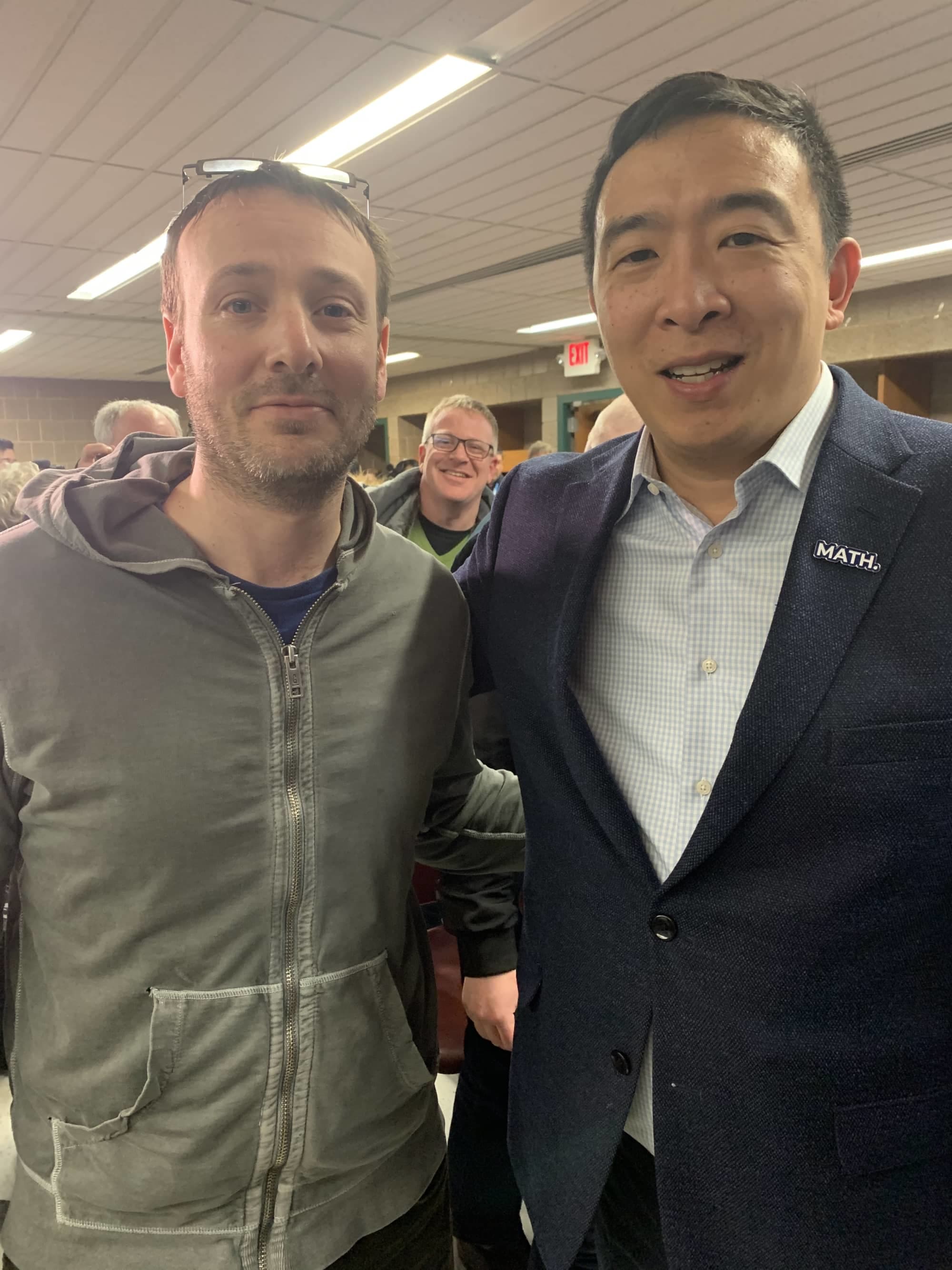 Do you like this post?