Click below to receive periodic updates from the Taxation Task Force on our tax advocacy work.  We will message you when there are important updates and developments to report.
Taxation Task Force Signup News
Democrats Abroad will be going to Washington DC to speak to Members of
Congress
(MoCs) on Wednesday, September 18th to Thursday, September 19th in our continued effort to advocate for a switch from Citizenship Based Taxation (CBT) to Residency Based Taxation (RBT).
We need your help and support to contact your Members of Congress during our visit to show Congress how important our issues and that they need to take action.


You are invited to attend this webinar on Tuesday, September 17 at 3pm EST to learn how to contact your Members of Congress in support of our tax advocacy efforts and to ensure your voice is heard!
Click here to RSVP to attend the webinar
read more
Whether you experience the nuisance of being double taxed from overseas or want to help for social justice change of Medicare for All or the Equal Rights Amendment - here's your chance to get involved! Urgent deadlines below and there will be actions to do after this month.
Medicare for All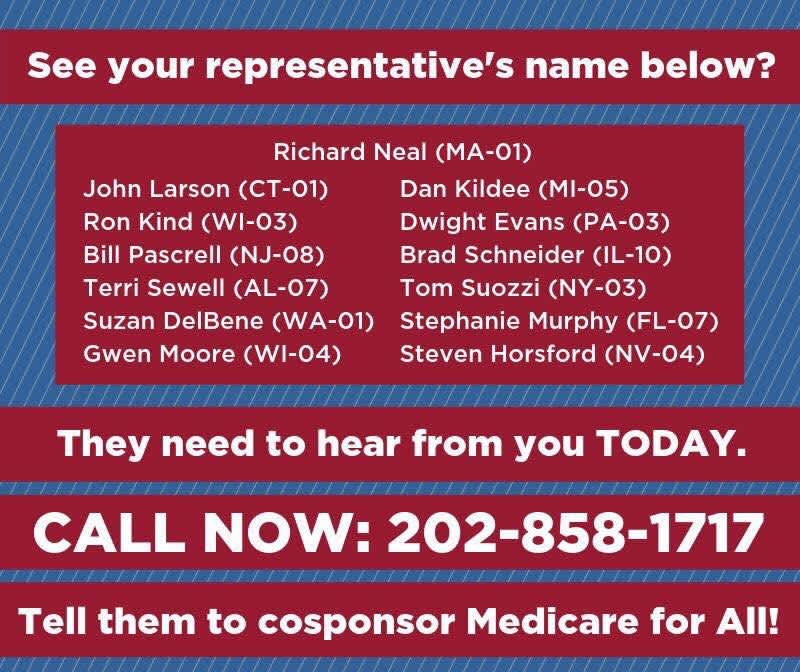 Medicare for All was endorsed by Democrats Abroad at the AGM 2019 and is by far the most comprehensive, compassionate, health-focused and economically sensible plan.
Most importantly, if you have a Representative on the Ways and Means Committee who has not endorsed Medicare for All yet - that list here, we urge to contact them before Wednesday, 12 June - see image at left!

We also encourage everyone to see if your Representative is a co-sponsor of the HR.1384 Medicare for All Bill and email them if they have not signed on yet.
Residency Based Taxation (RBT)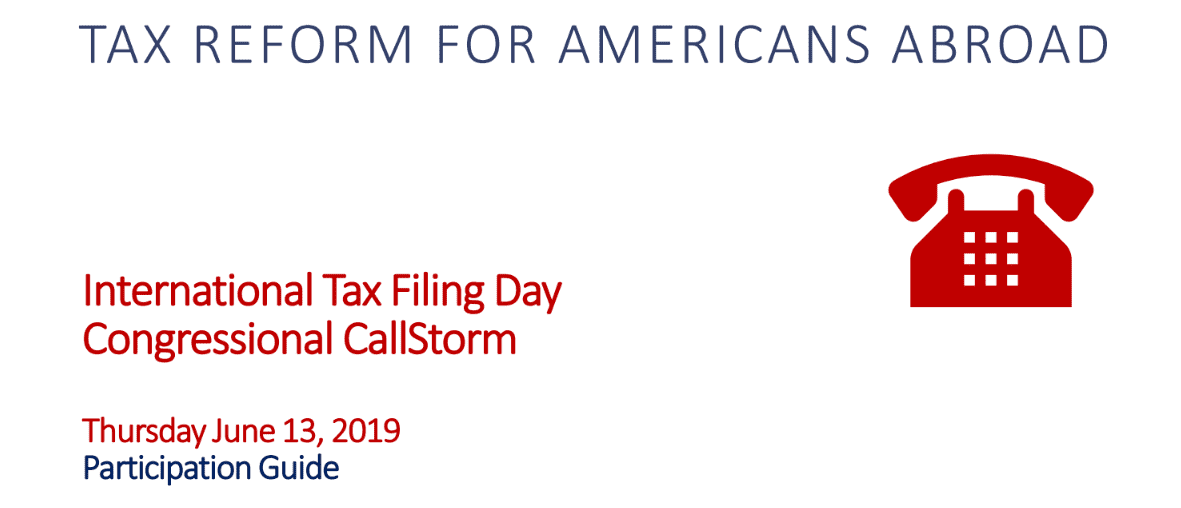 RBT is a remedy, requiring little effort by Congress, that addresses the vast majority of the tax problems faced by Americans abroad. You can read the report by the Taxation Task Force on these issues here.
Join Democrats Abroad Call Storm for RBT on Thursday 13 June - Call Storm Instructions here! This coincides with the International Tax Filing day.

Equal Rights Amendment (ERA)
It is hard to believe, but men and women are not equal under the Constitution! If you want to help change that, contact your Representative and/or Senator. If your state has not ratified the ERA, please also contact your local State legislators members to support it.

All the info is on the Equal Rights Amendment website here!
Stay tuned for more campaigns in this year as after the middle of June, the campaigns for Residency Based Taxation, Medicare for All and Equal Rights Amendment will continue!
read more