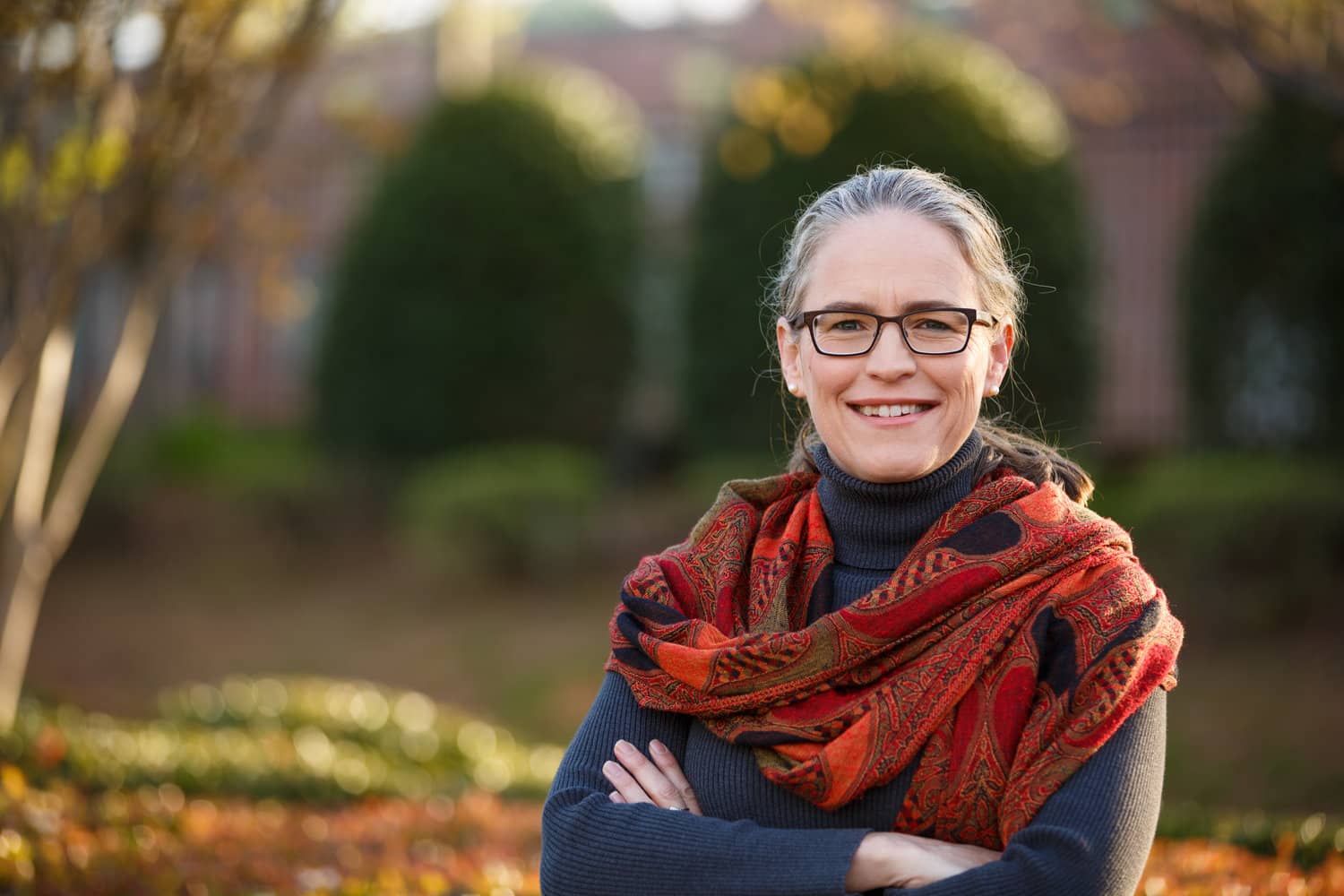 WHO IS SHE?
Carolyn Bourdeaux is a professor of public policy who won the Georgia-07 Democratic primary on June 2nd in a historic turnout of Democratic voters in this district. She says she is running because "Our community deserves a representative who has the courage to stand up for our children's future, to reform our democracy, to ensure access to affordable health care and a system of world-class education."
Carolyn is from Roanoke, Virginia, the daughter of public school teachers. The family suffered a setback in the 1990 recession when her father's business declared bankruptcy, so she knows the struggles many families are facing in the current twin crises of the epidemic and economic recession.
With the help of federal loans, Carolyn studied history and economics at Yale and then worked for Ron Wyden (D-OR) in the House, staying on when he moved to the Senate. She earned a Masters in Public Administration at the University of Southern California and a Doctorate in Public Administration at Syracuse. After joining the Andrew Young School of Public Policy at Georgia State University in 2003, Carolyn took a leave of absence from 2007 to 2010 to serve as the Director of Georgia's Senate Budget and Evaluation Office, a non-partisan role to advise the Senate on balancing the state budget during the 2008/2009 recession. Upon returning to Georgia State, she founded the Center for State and Local Finance.
Carolyn first ran for the House GA-07 seat in 2018 against Republican Representative Rob Woodall. She won a six-candidate primary and the subsequent run-off to win the Democratic nomination. Carolyn garnered significant endorsements and out-raised Woodall by a margin of 3-1 in the third quarter of 2018. On election night, the race was considered too close to call. In the following week, Boudreaux lost a court case to force Gwinnett County to count previously rejected absentee ballots. Woodall was declared the winner by 433 votes, the closest election in 2018. Woodall was the first Republican to announce he would retire in 2020. Carolyn announced her candidacy for the 2020 election on February 7, 2019.
WHAT IS SHE FIGHTING FOR?
Carolyn is fighting for universal access to affordable healthcare by strengthening the Affordable Care Act and creating a robust, affordable public health insurance plan for individuals and small businesses. Carolyn's parents had to use up their life savings to pay prescription drug costs for her father's long term illness, so she has personally seen the effects of the dysfunctional American healthcare system on families. She will work to give the federal government the power to negotiate prices for prescription drugs and end "surprise billing." Major reform is critical in this pandemic for the state of Georgia, with over 1.4 million citizens without insurance. Women's access to healthcare is also of particular importance in the state that has the highest maternal mortality rate in the country. 
Carolyn believes that, long-term, the United States needs to separate access to healthcare from employment. She says that losing a job should not mean losing health insurance.
To address the negative effects of generations of racism, discrimination, and unjust public policies, Carolyn will work to create a savings bond program for children from low-income families, to ensure all children who graduate from high school will have resources for the next stage of their lives. She is also calling for congressional oversight to ensure strict enforcement of housing and employment anti-discrimination laws, and meaningful criminal justice reform.
WHY HER?
Georgia's 7th Congressional District consists of two counties in the suburban Atlanta region: Gwinnett and Forsyth counties, both diversifying rapidly due to a growing population. In the June primary, Democrats had a record-setting turnout of 84,000 voters, outvoting Republicans by 20,000. This was again a 6-way primary and Carolyn won nearly 53% of the vote.
Carolyn's Republican opponent, Rich McCormick, is a Trump supporter who downplayed the epidemic and praises Trump's handling of the crisis. Caroly is the best-funded candidate in the history of the district, having already raised over $5 million since 2017. This will support the campaign's strong field team to work alongside a large number of dedicated volunteers. The focus is on engaging the new electorate in the district and enfranchising voters with a well-planned, grassroots campaign to promote vote-by-mail and prepare for voter protection.
Carolyn fought voter suppression in 2018 and saw problems in the June 2020 primary that suggest continued weaknesses in the Georgia election process. On a recent call, Carolyn mentioned waking up on the primary election day to incoming text messages telling her that several polling locations were not open because voting machines had not been delivered by the 7am scheduled opening!
With the strong campaign operation and significant funding resources, Carolyn's campaign is working to increase the Democratic turnout in November. With your help and support by contacting friends and family in Georgia-07, Carolyn is on a winning bath to be elected to this seat in November and take her place in Congress next January!
HOW CAN I SUPPORT HER?
Get involved with supporting Carolyn! Visit her website and follow her on social media for the most up-to-date information on the campaign:
Learn more: carolyn4congress.com
Facebook: Carolyn Bourdeaux for Congress
Twitter: @carolyn4GA7
Instagram: @carolyn4congress