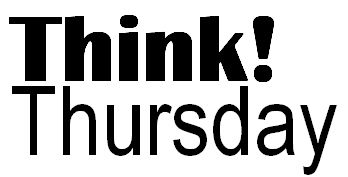 All across the US and all around the world, small rapid-response groups are forming up to confront the Trump administration's alternately heinous or just plain whacko agenda. Relying heavily on widespread desire to DO something and the sage advice in the Indivisible Guide, these groups have called themselves #resistTrump, or Trump Tuesdays or Resist Tuesdays. And more.
Early on, Trump Tuesdays or Resist Trump Tuesdays began falling out of favor. Why give the bozo more name recognition? Also, what if he IS impeached, or simply flies apart and is committed? Pence Tuesday? It just doesn't have the same ring.
In Greece, or at least in Athens, Tuesday isn't the most convenient day. Thursdays looked good, though, and the question of the name was tossed around. Think Thursday seems to have stuck for now, giving both a head-nod to the goal and a reminder to plan ahead for the next one.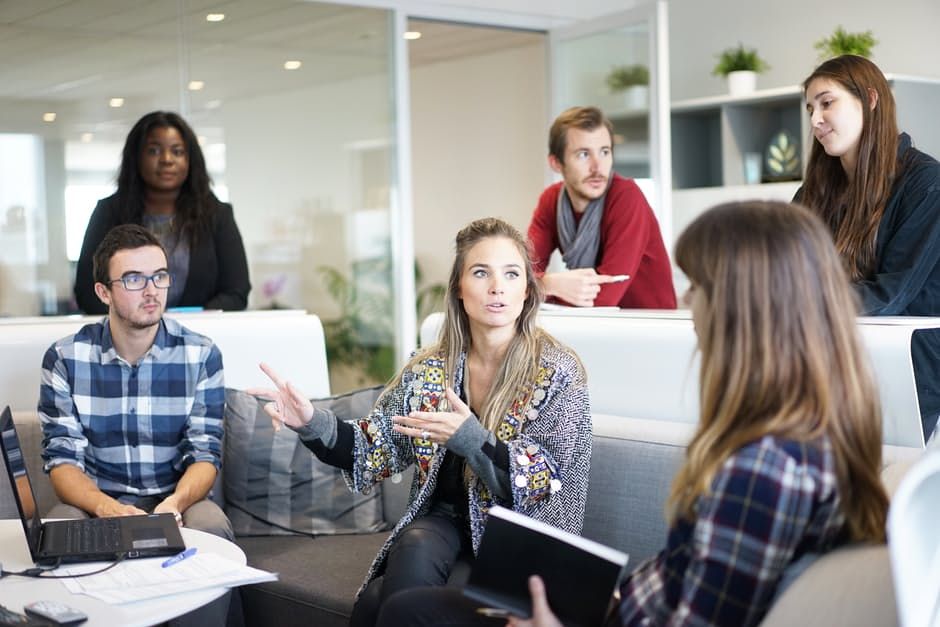 The goal is to combine a bit of self-education with some related action. Writing postcards to congressmen is more effective than clicking petitions online. And they can be gathered up and sent to DC in bulk. Phone calls to elected officials are also good, if the meet-up is held near a cheap or free phone service.  Or the task might be painting signs to carry in an upcoming march. Or knitting pussyhats to wear or sell. The sky is actually the limit.
TIMING
How often should Thursday groups meet? And where and what time? It's up to us. Once a month? In a month, a whole flotilla of bad policy moves has raced by. Once a week? Might that be too often? Possibly, but it does allow for more timely response to the issues of the day/hour.
Also, the time of day is open. Groups of moms may find morning hours best. Those who work in the daytime may prefer an early evening. And those who are caught in between, in the center city, can stay on for happy hour before heading home or back to the office for evening hours. The idea is to gather five to ten people and get busy.
STARTING UP, SHARING THE LOAD
To test the waters, we're starting out with a bi-weekly goal.  Women's Caucus has stepped forward to get it rolling and will take responsibility for the first Thursday of each month, starting on March 2. Sarajane and new member Elizabeth Fullerton are putting together a how-to summary of activities Thursdays can use.
Elizabeth has also offered to prepare the first 'topic' on the Emoluments Clause. Emoluments is an obscure passage in the US Constitution that specifically forbids public officials making a personal profit from foreign sources // government activity. Whoops! It seems that one slipped by Mr Trump when he booked those foreign dignitaries into Trump Tower DC.
Issues Committee, chaired by Kristin Zissis, will pick up at least the 3rd Thursday. And Issues members, following narrower topic areas, will sound the alarm when one's about to break into legislative life. If interest and the onslaught of bad legislation warrants, we'll go to weekly.
MEETING SIZE
Think Thursday groups can meet in homes or coffee shops and cafes. The fare can be coffee, tea, a glass of wine, or a meal. Small groups don't have to make reservations, hence no RSVPs. But we WILL want each group to send a report the next day: "Ten of us wrote 30 postcards!" "We tried different scripts for our Congress calls. What a hoot!"
And if staying an hour or two is not in the schedule? Just drop in and sign a card on the way to the market.
BUILDING COMMUNITY
Women's Caucus chair, Sarajane Leone refers to 'community building' a lot. It's the reason we like face-meetings, even when we get the news by Internet. In these settings, we can express our personal concerns about the topic. And we can look at how a particular issue works in the US as well as how it affects us in our host country abroad.
Also among the objectives is to build local neighborhood friendships. Our small groups can share information and activity, inform each other, form carpools or just travel 'pods' to larger central events such as the women's march last month.
Eventually, Athens, with its concentration of DAGR members, can develop 'precincts' within its chapters. The trick will be formalizing precincts without losing the spontaneity of the 'ad hoc' Thursday group.
Outside Athens, these smaller groups can help build the Thessaloniki chapter and to form up new 'chapters-in-progress' in outlying areas of the country.
The first month of the new presidency was given largely to opposing the right-wing billionaire Cabinet appointees. It caused Tom Price to withdraw his nomination, but otherwise game points went to the GOP. They, after all, control both houses of Congress.
With the nasty anti-Muslim immigration executive order, the emphasis began to shift over to executive actions and legislation.
Do you like this post?