Together with more than 2000 people, Democrats Abroad danced and celebrated love and tolerance through the streets of Lübeck. For the first time, the Lübeck precinct participated in the 2-hour Christopher Street Day parade proudly holding up our Happy Pride banner and Make America Gay Again signs. Our group was small but our message was loud and clear: our American values differ greatly from those of the current administration.
Following the parade we positioned ourselves at the market place handing out information and the ever-so-popular Trump in Drag postcards, answering GOTV questions, receiving ubiquitous free hugs and generally just having a good time.
Many thanks to our volunteers, especially to those from Hamburg, who traveled hours to help make our event a success.
We are looking forward to participating again next year with our own pavilion. Contact me if you have any suggestions and/or would like to volunteer.
Happy Pride!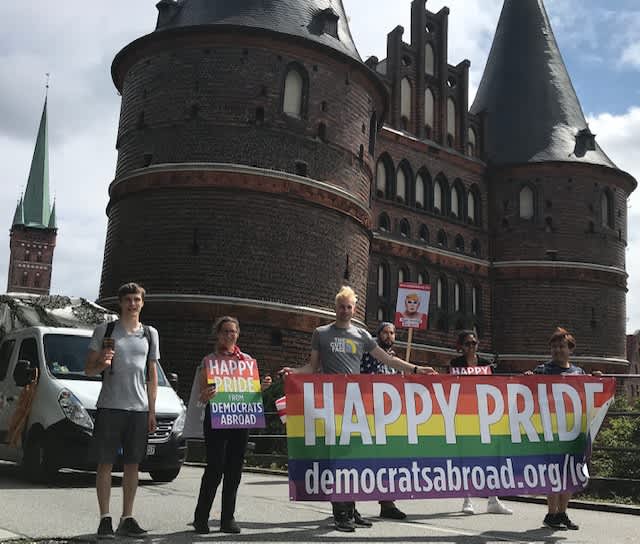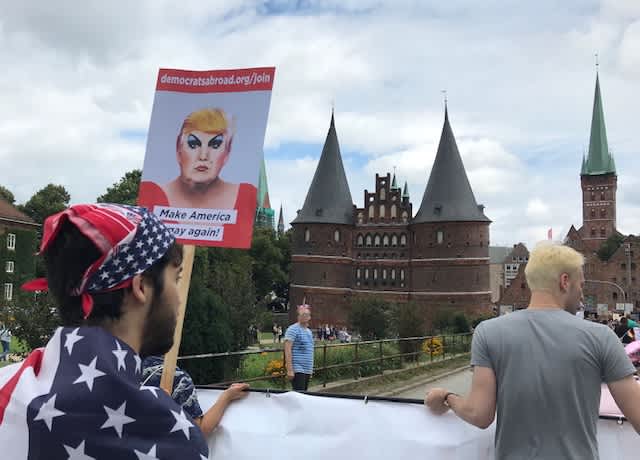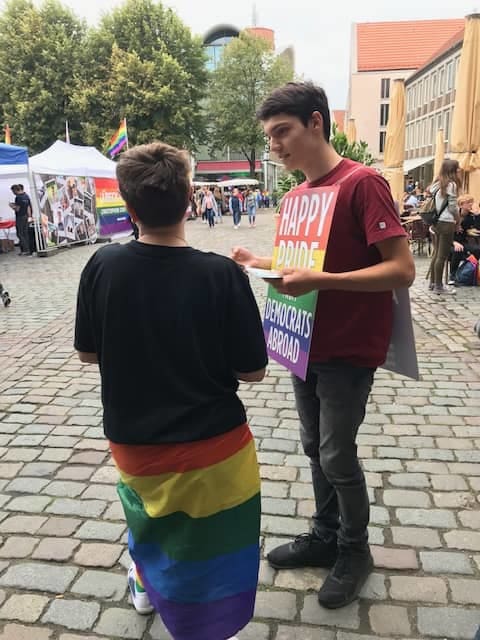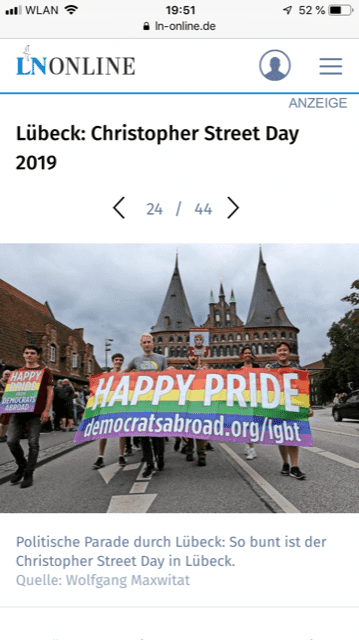 http://www.ln-online.de/Mehr/Bilder/Bilder-des-Tages/2019/8/Luebeck-Christopher-Street-Day-2019#chart=24

Article by Cynthia Walther and photos by Cynthia  and Sean Walther
Do you like this post?