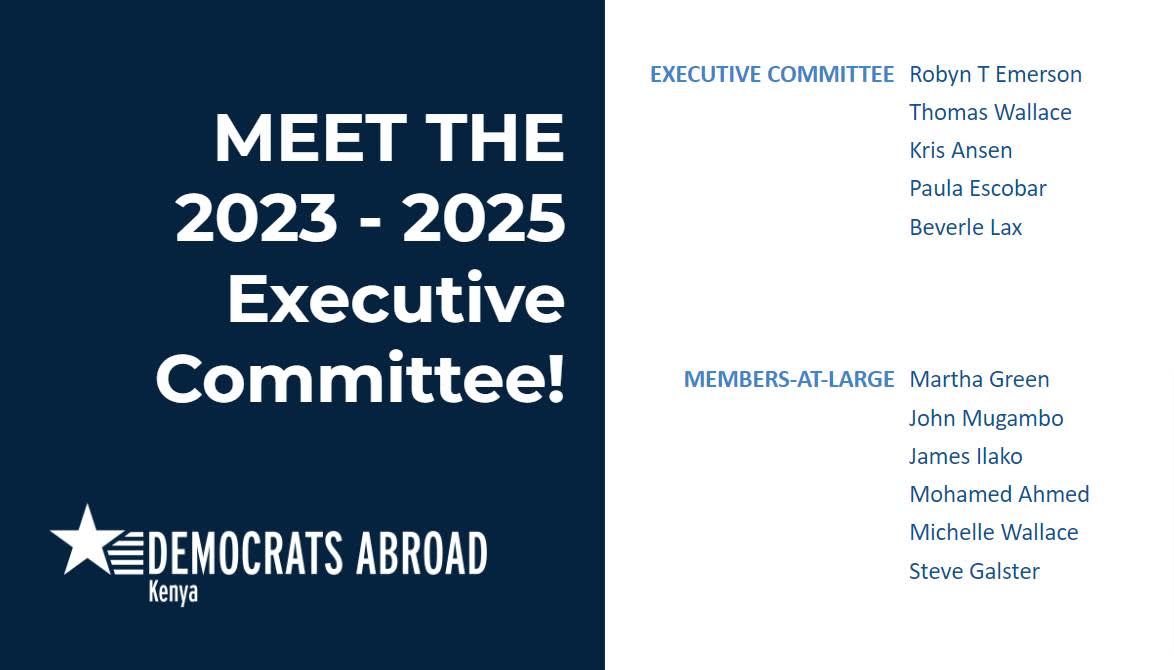 Thanks to everyone who attended Sunday's
Democrats Abroad - Kenya
Annual General Meeting for 2023 both virtually and in person! What a beautiful new space at
Shamba Cafe & Shop
and what an enjoyable Sunday afternoon of food, music, and laughter!
More importantly, members voted in the next DAKE Executive Committee and began planning for the next two years of mobilizing to ensure that every American vote counts, no matter where you live!
Thanks to Democrats Abroad Executive Director Jarryd Rauch and Jen Rakow-Stepper, Regional Vice-Chair EMEA, Member-at-Large DA Austria for joining the meeting and supporting us in our journey!
Stay tuned for events in the coming months!
Congrats
to the 2023-2025 Executive Committee:
Robyn T Emerson, Chairwoman
Thomas Wallace, Vice Chair
Kris Ansen, Treasurer
Paula Escobar, Secretary
Beverle Lax, Counsel
And
congrats
to our elected Members-at-Large:
Martha Green
John Mugambo
James Ilako
Mohamed Ahmed
Michelle Wallace
Steve Galster