Brainstorming & Chisme Check-in!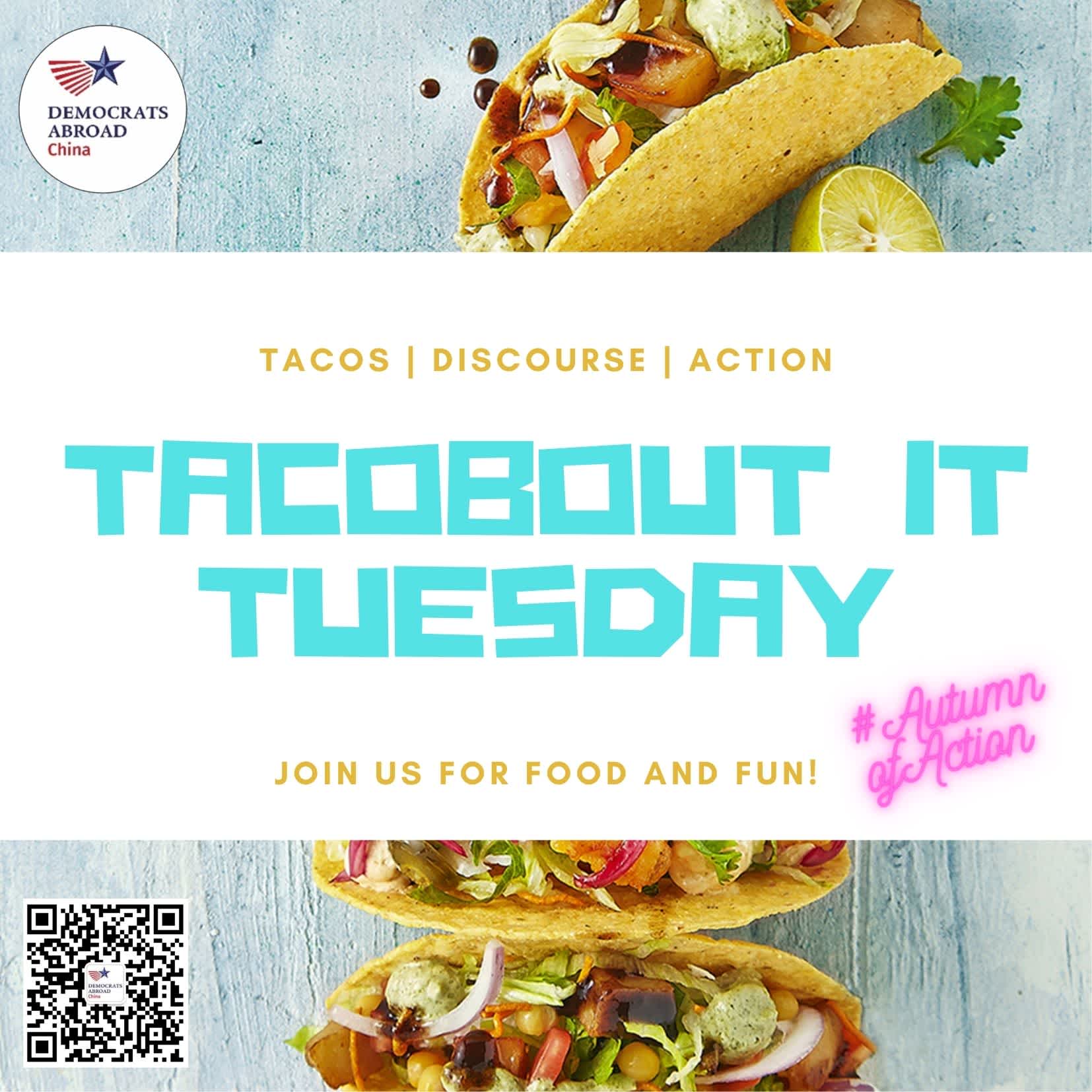 It's Taco Tuesday! Time to Tacobout issues and take action.
Join Democrats Abroad China as we welcome Global Hispanic Caucus Chair Onélica Andrade!  
Onélica and the newly elected GHC Steering Committee want to meet you! GHC leaders invite DACN & AP Regional members to get to know them, share ideas on activities and initiatives to get out the Latino vote abroad for 2021 (special elections) and 2022 (Midterm elections). We will also take stock of the progress made on short term goals during Hispanic Heritage month.
★★★
This will be a Zoom call. DACN's Chair Liz Blackbourn is taking the registration on the road! Members in Guangzhou will be meeting in person at 13 Factories. Liz will be there ready to meet you, fundraise, discuss U.S. domestic policies, assist with ballot return questions, and converse about Hispanic Caucus actions.
It's never a bad time for Tacos!
Tacos for breakfast? 7-9am ET
Tacos for lunch? 1-3pm CET
Tacos for dinner? 7-9pm CST
WHEN
October 26, 2021 at 7:00pm - 9pm Beijing Time
WHERE
13 Factories
Pearl River New Town Huasui Road
121 Poly Champagne South Gate, Tianhe
Guangzhou
China
Google map and directions
Who's RSVPing
Do you like this post?